Are you looking for a treat this Holiday weekend? If your weather is anything like here, a cold treat sounds amazing!  Why not make a Red White and Blue Strawberry Shortcake Sundae!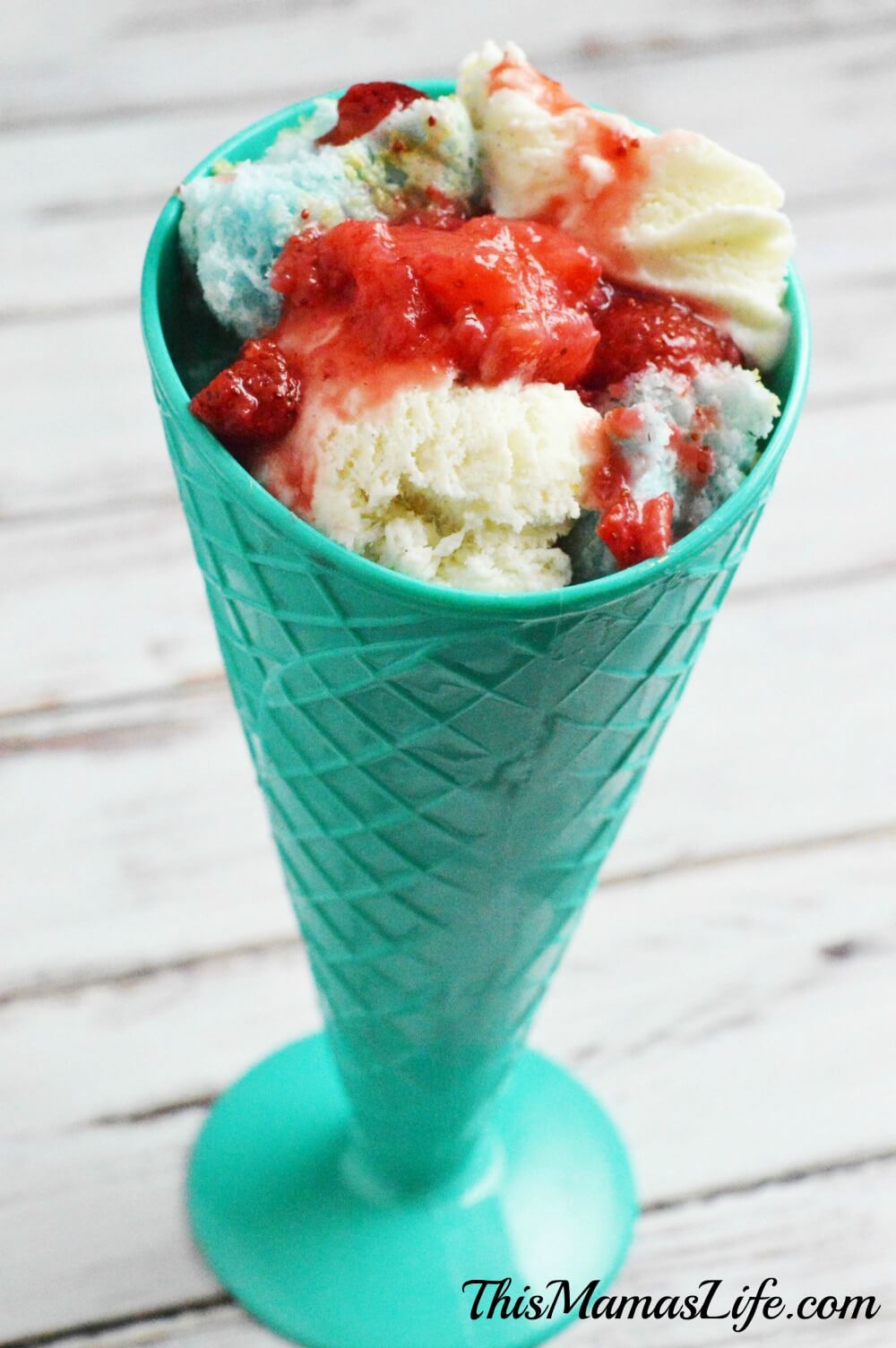 Red White and Blue Strawberry Shortcake Sundae
Ingredients:
* Vanilla Ice Cream
* Angel Food Cake Mix
* Blue Food Coloring
* Strawberries in Syrup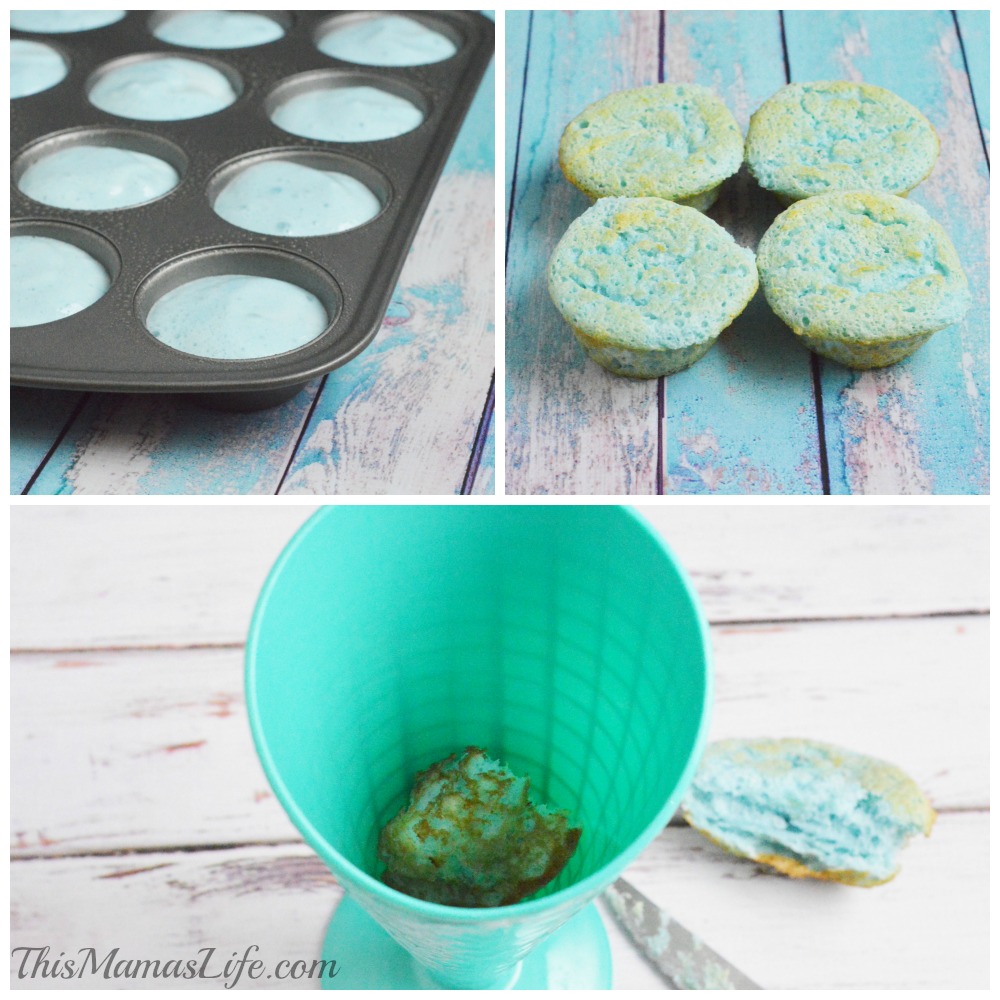 Strawberry Shortcake Sundae Directions:
1. Mix together your angel food cake as the box directs.
2. Add 5-6 drops of blue food coloring and mix in.
3. Grease your muffin pan before filling it.
4. Place in the oven and bake as directed on the box. They only take a few minutes to bake so pay
close attention.
5. As soon as they are finished, pull them out and immediately dump them from the pan. They
should fall right out.
6. Allow them to cool.
7. Once they have cooled, cut two of your cupcakes into fourths and place a few pieces in your
sundae cup or bowl.
8. Spoon some ice cream on top.
9. Add a few more pieces of angel food cake and then add your strawberries.
10. Enjoy!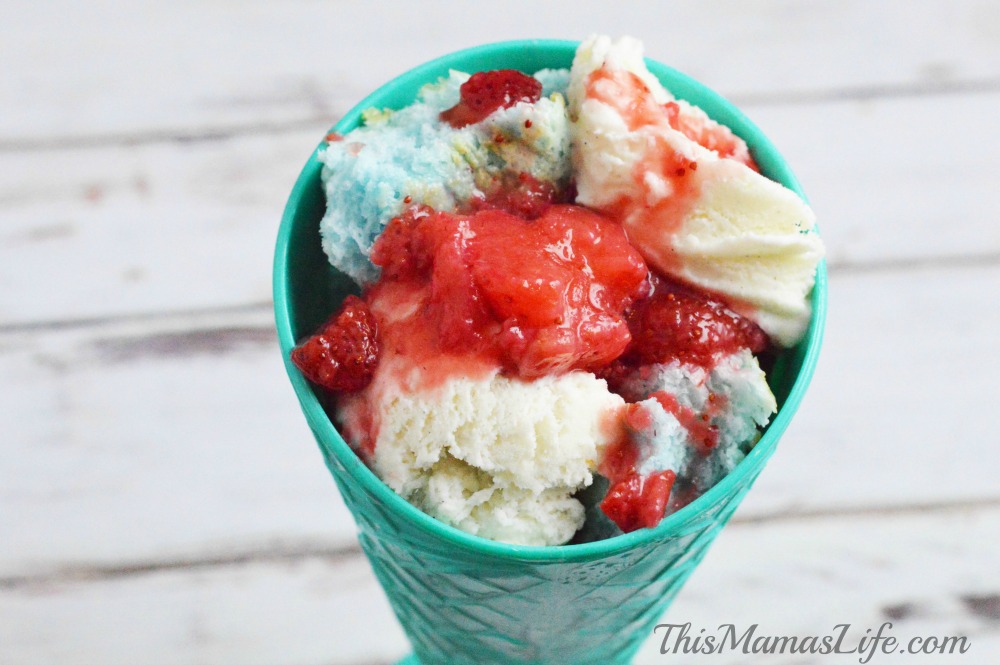 Doesn't this look delicious?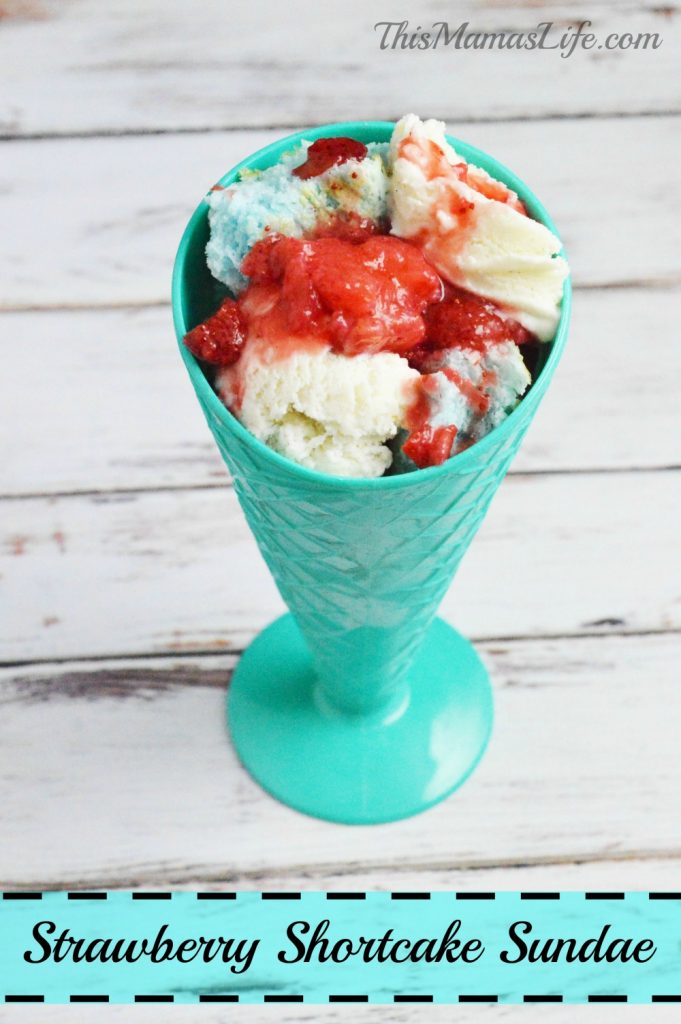 This post may contain affiliate links.