With pollution leaving water sources unsafe to drink, people have turned to bottled water as a solution. This leads to even more pollution as the plastic bottles end up littering beaches and rivers. All too often it's not even safe to drink the water from the taps in our homes. And it's not just in undeveloped countries, it's developed countries as well. Epic Water Filters has created water bottles and pitchers with robust filters to make poor quality water safe for people to drink without it making them sick. One of these water bottles is the Epic Nalgene OG Ultimate Travel Bottle.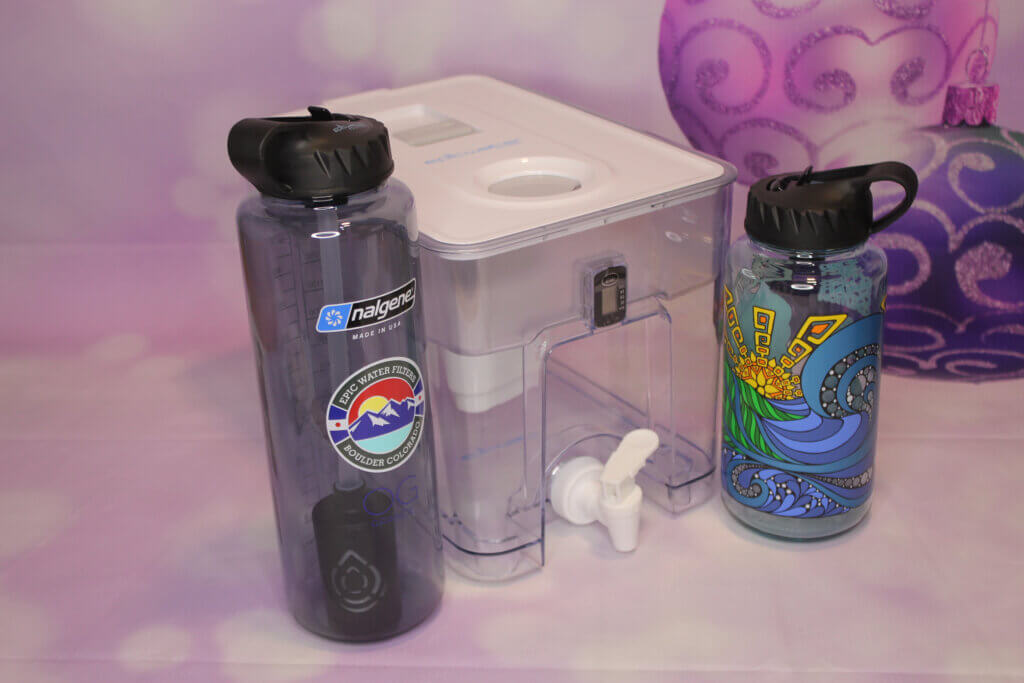 Collaborating with the Nalgene Company, Epic water filter  has added their Everyday Filter System to the Nalgene 32 oz. Wide Mouth Bottle. Built to last and made in the USA from BPA BPS free Tritan plastic. It has an Easy Sip Lid that's designed for one handed operation, and a built in carry loop that works perfectly with a carabiner. The Lid has a removable silicon mouthpiece that makes it easy to clean. The filter will produce up to 100 gallons of clean water and eliminates the need to buy bottles water. When it has reached its limit, simply replace it. The used filter can be recycled with hard to recycle plastics or #7 plastics.
For use within the home, they have water pitchers like the Epic Nano Water Filter Pitcher. This is the first water filter pitcher that was designed to remove up to 99.999% of all tap water contaminants including bacteria, giardia, cryptosporidium and viruses. It's the perfect size to fit in your refrigerator and is large enough to serve families. The pitcher comes with one replaceable Nano Filter that will last around 3 or 4 months (or 150 gallons of clean water), depending on your average daily use and the quality of your tap water. It also has an LED timer that takes the guess work out of knowing when it's time to replace the filter. The timer in integrated into the lid and counts down from 90 days to let you know when it's time to change the filter.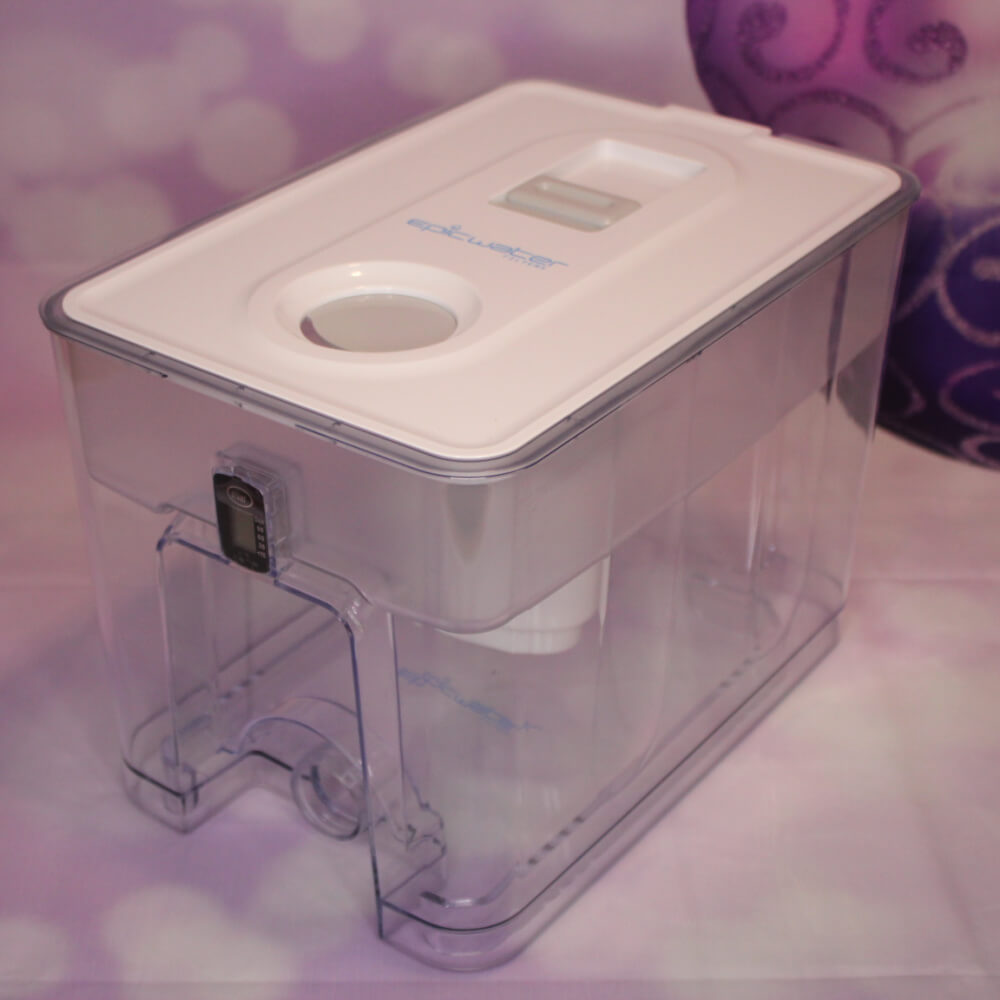 If you prefer a dispenser over a pitcher, then the Epic Pure Water Filter Dispenser is for you. The dispenser works beautifully whether it's sitting on your counter top or inside your refrigerator. The replaceable filter will remove up to 99.99% of all tap water contaminants as it produces up to 150 gallons of clean water. Like the Nano Pitcher, the dispenser has an LED timer built in to the lid that counts down from 90 days to let you know when to change the filter.
These products will eliminate the need to buy bottled water, which is good for the planet. It's also good on your wallet since you will no longer need to buy your drinking water. They are also great gift ideas for anyone on your gift list. After all, who wouldn't love great tasting, clean drinking water right from their own taps?