Seeing green everywhere on St. Patrick's Day is pretty common. Even if you're not Irish, it's lots of fun to celebrate with the leprechauns! You can celebrate by setting a leprechaun trap or decorating your home with shamrocks and leprechauns. If you're not into going all out for St. Patrick's Day, why not celebrate with a traditional corned beef and cabbage meal or simply add a sweet treat or two to your day. If you're looking for something sweet to compliment St Patrick's Day, then you'll love these simple to make Mint Oreo Cookies.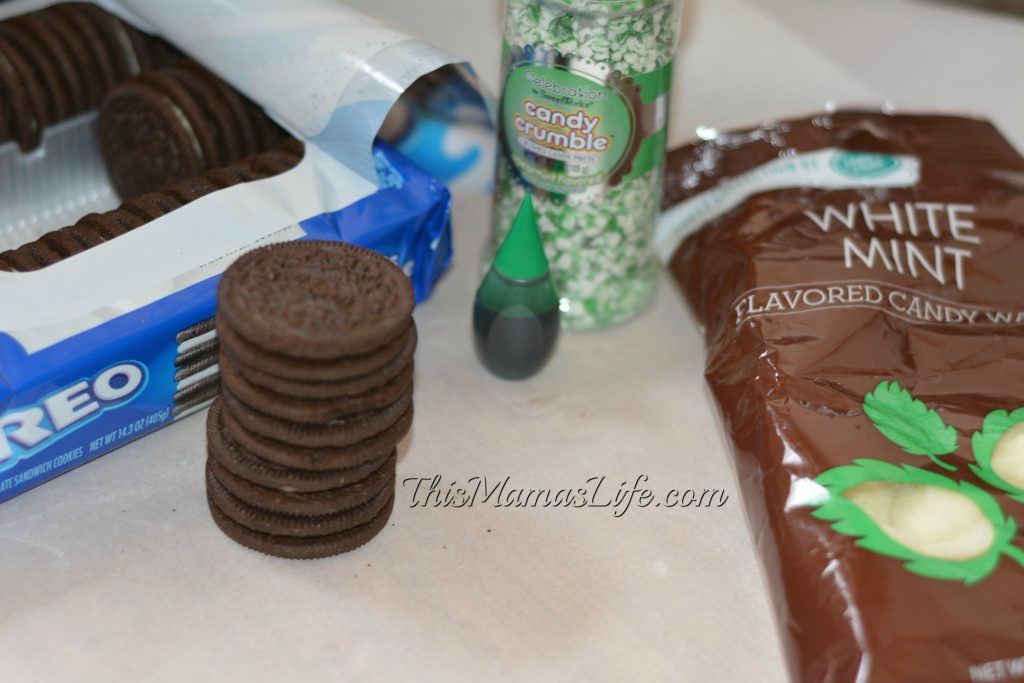 ​​You will need:
1 cup white chocolate chips
Oreo Cookies
3 drops green food coloring
Crushed spearmint candies
Directions:
To start, Melt the chocolate according to directions. Stir in food coloring – we used 3 drops of green coloring, but you are more than welcome to use more if you're wanting a darker green color. The object here is to get "Kelly green" – the official color of St. Patrick's Day!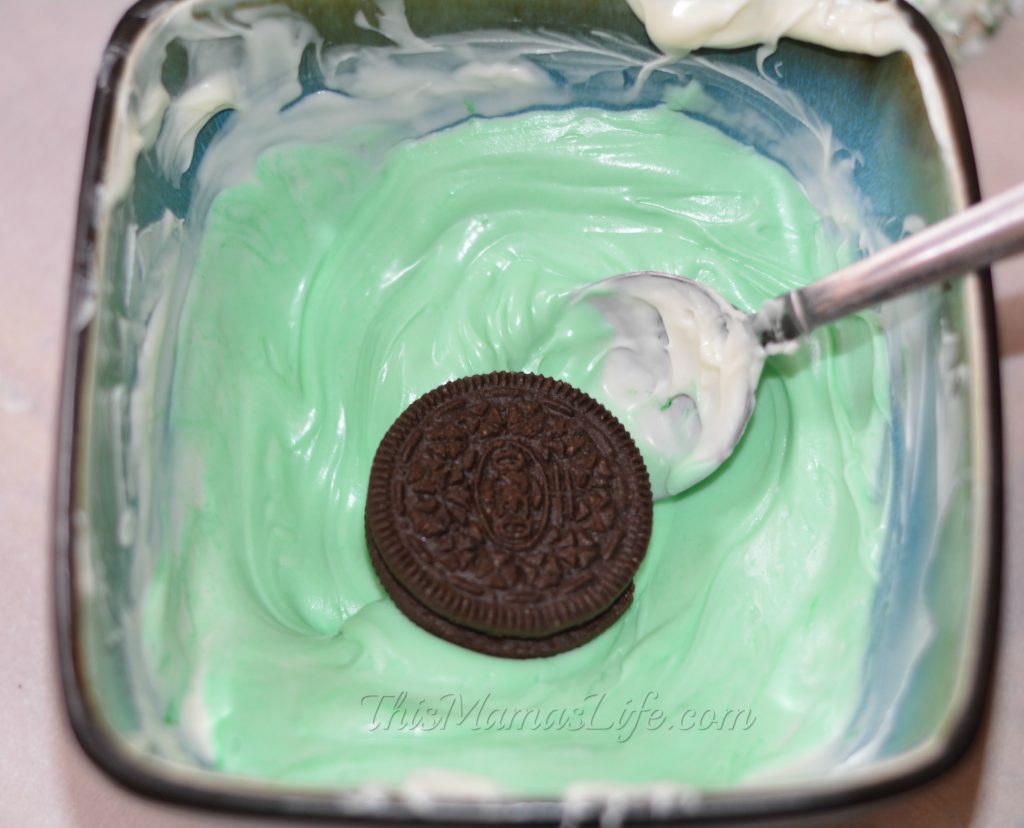 After you get the Mint White Chocolate to the shade of green coloring you desired, then you want to start dipping the cookie in chocolate
After they are coated, top the cookie with crushed spearmint candies.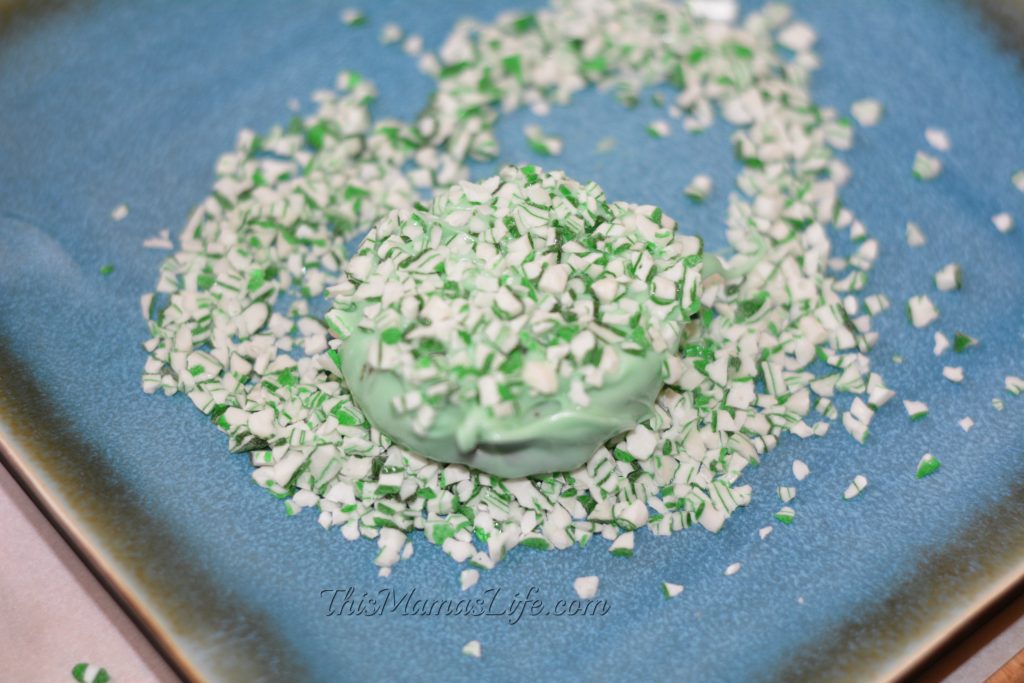 You'll want to place the covered oreo mint cookies on waxed paper and let set for 20 minutes. I know they look amazing, but don't eat them yet!  If you do, just blame the leprechaun. It's the only day of the year you can get away with it!
Looking for more Luck O' The Irish? Check out these related posts!
St. Patrick's Day Chocolate Covered Oreo Cookies