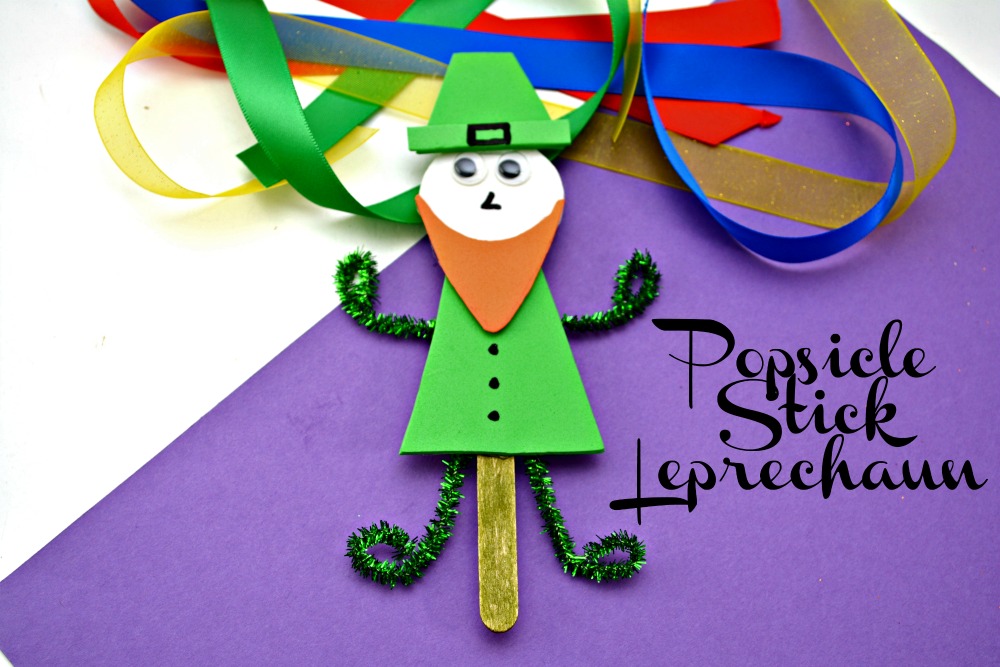 Popsicle sticks aren't only for food, but they are great when it comes to making crafts!  You can create a whole group of Leprechauns with some Popsicle sticks, craft foam and pipe cleaners!  With a few Leprechauns, you and your children can create a trip to find the Pot-O-Gold.
Popsicle Stick Leprechaun Supply List: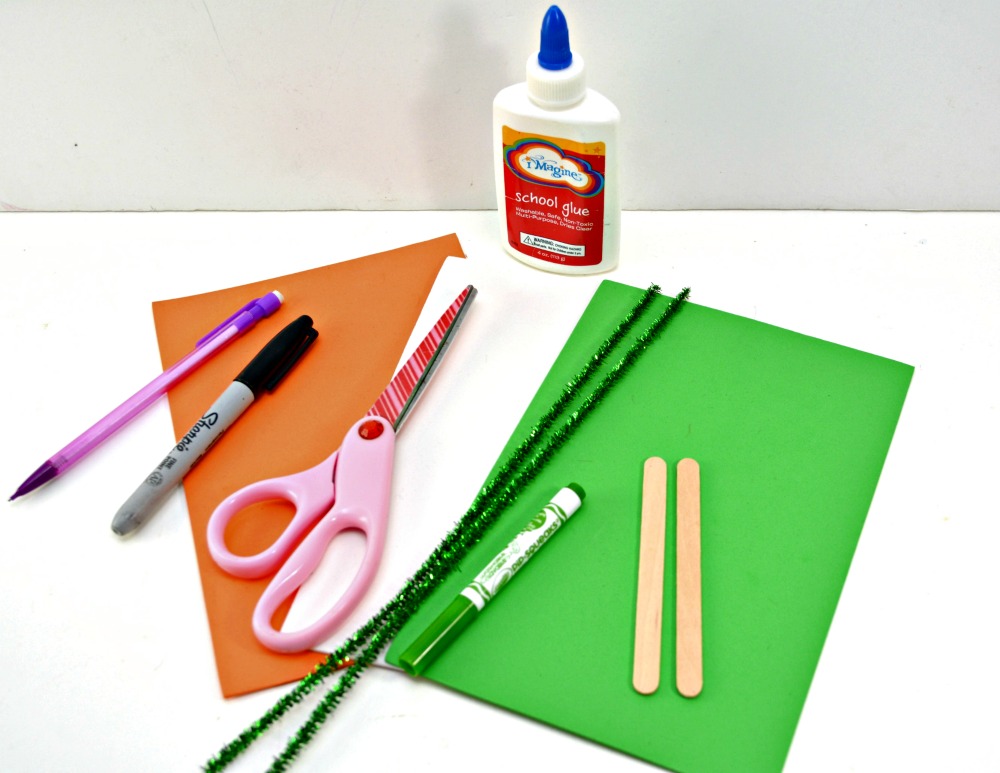 Popsicle stick
Orange, green and white craft foam
Sharpie
Googly eyes
Glue
Green marker
Green pipe cleaner
Scissors
Pencil
Popsicle Stick Leprechaun Directions:
Begin by cutting a circle out of white craft foam. You can trace a bottle cap, quarter or any other small round item that you have handy if you are not comfortable freehanding the circle. This will be the head of your leprechaun.

Cut out an orange beard shape to fit over your white craft foam circle. You can simply cut out an upside down triangle with a rounded tip, and then use the white circle you cut out for the head as a guide to hollow out a small area at the top for the beard to fit around the circle snugly.

Use scissors to cut out a trapezoid shape to form the shirt of your leprechaun. You can view the photos for reference, but this is a very simple shape to create. Use the head shape you cut out as a guide for how large to make the shirt shape.

Color your Popsicle stick green with a marker.

Glue the round head shape to the top of your Popsicle stick.

Glue the green shirt shape onto the front of the Popsicle stick below the head.

Use glue to attach the orange beard shape on top of the white head shape on the Popsicle stick.

Draw a small nose shape onto the front of your leprechaun's face, and glue on two googly eyes as well.

Cut a green pipe cleaner into four equal pieces. Curl the ends of each piece up a little until they form small circles on the ends of the pipe cleaner pieces.
Glue the pipe cleaners to the back of the Popsicle, two on the sides of the shirt shape for arms, and two at the bottom of the shirt shape for legs.
Cut out a small trapezoid shape and a small thin rectangle shape from green craft foam to form the hat for your leprechaun. View the photo for reference on how to make these shapes, and use your head shape as a guide for sizing.

Glue the trapezoid hat shape to the top of the head shape on your popsicle stick leprechaun.
Use glue to attach the brim to your hat.

Draw a buckle on the hat, and three black buttons down the front of the leprechaun's shirt with a sharpie marker.