Peanut has been asking to make slime for quite a while now.  She did a small batch in school one day, and ever since she's been begging me to make it.  We made Teal Sprinkle Slime with only 3 ingredients.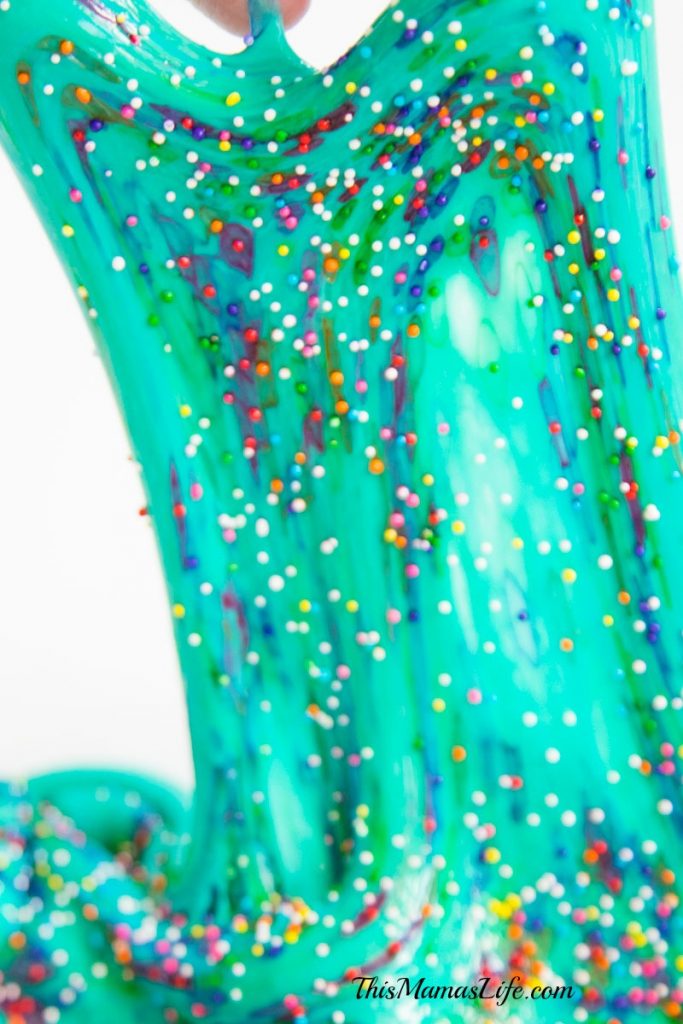 I've seen so many different recipes for slime, but this has to be one of the easiest ways to create it.  Some may say we cheat, because we used pre-colored glue by Elmer's
, but this way I know the kids can mix it themselves and not have to worry about coloring their hands.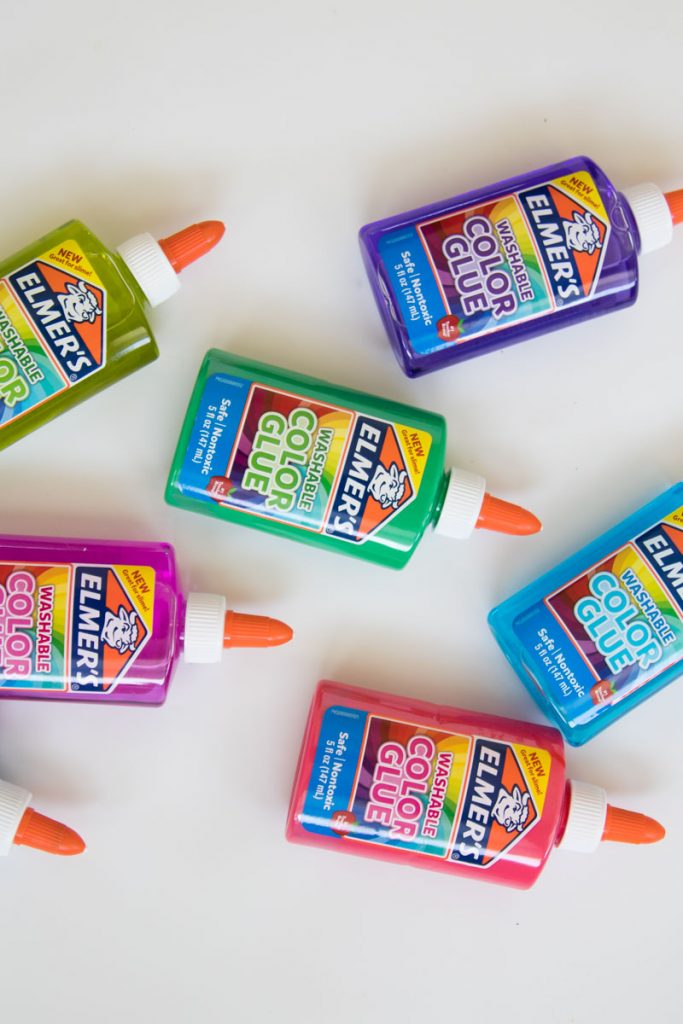 To make teal sprinkle slime you will need:
Elmer's Colored Glue
(1 bottle of Green and 1 Bottle of Blue)
Liquid Starch

Cups and craft sticks
for mixing
Baking Sprinkles of choice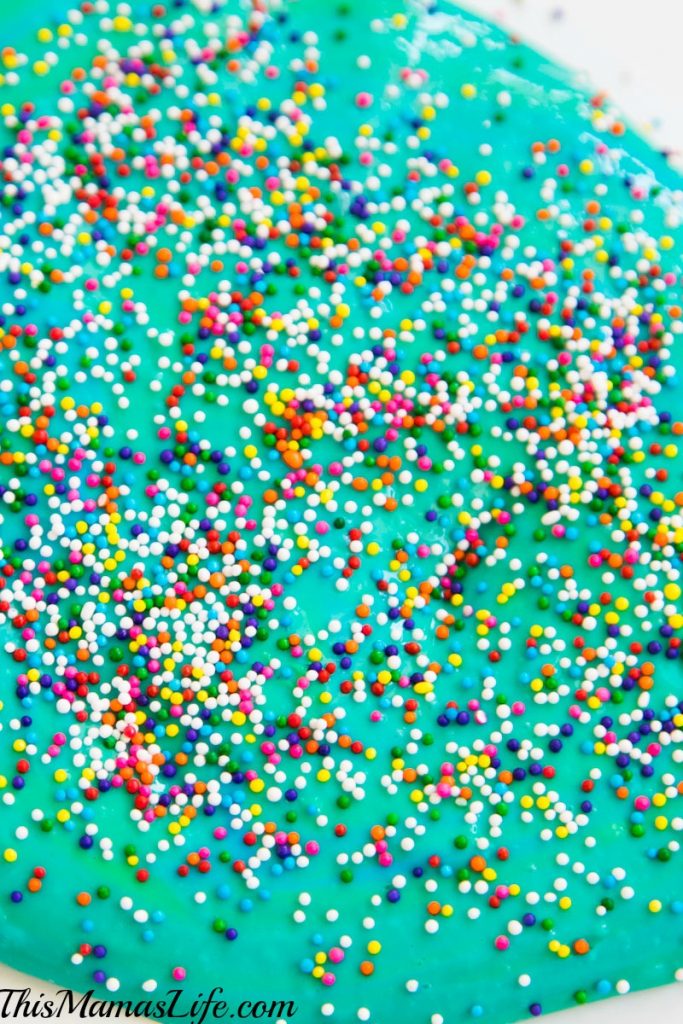 Easy Peasy Teal Sprinkle Slime directions:
Pour both the blue and green Elmer's glue into either a cup or bowl and mix the color together
Slowly add the Liquid starch.  We have a cup that has about 1/2 cup of liquid starch that we pour from.
Start mixing the Glue and Liquid Starch – slowly adding the liquid starch in until you see it starting to form
Once the slime starts to form, take it out of the cup/bowl and start to knead it.
If it seems to be too sticky, then add a little more liquid starch until you get the desired consistency.  (add in teaspoon increments)

Once desired constancy is reached, add in sprinkles and let the kiddos play.
After the kids are done playing with the slime for the day, make sure to store it in a sealed container. 
This post may contain affiliate links.