If you're like me, the winter takes a toll on my skin and lips.  Having the furnace running tends to dry out my skin and lips, so I am constantly drinking water to hydrate.  But sometimes that doesn't seem like it is enough.  Sometimes a little exfoliating is necessary – especially on my lips. With 3 ingredients in most kitchens, you can make your own whipped sugar scrub for times just like this.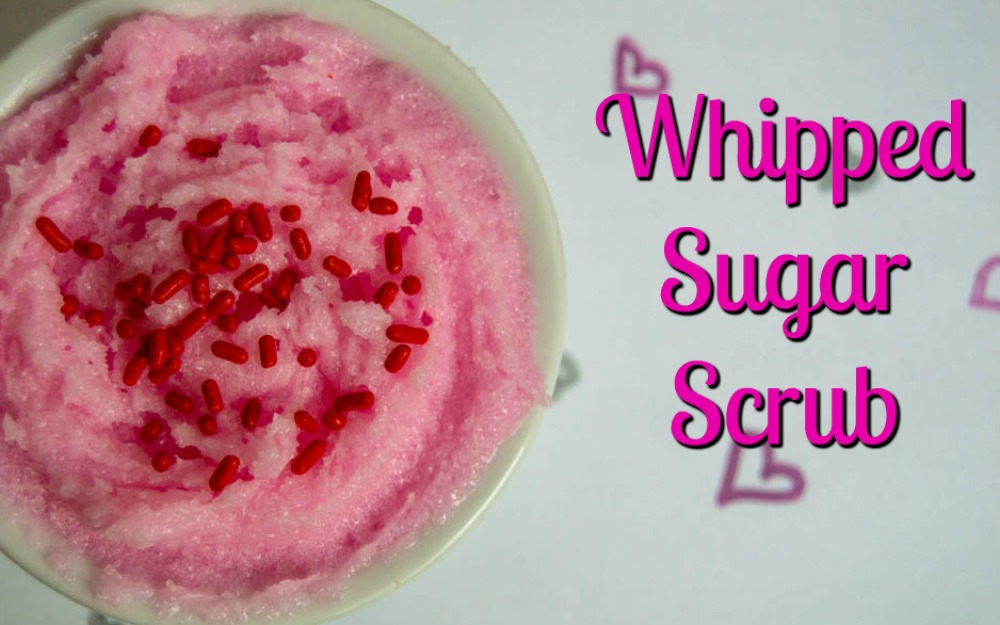 What you need for the Whipped Sugar Scrub:
¼ C Coconut oil (solid form)
¾ C White sugar
1 drop of red food coloring
(optional)
Instructions:
Use a Kitchenaid or electric mixer, to whip the coconut oil for about 30 seconds.  (If the coconut oil is not solid to begin with, place in freezer until firm)
Place whipped coconut oil in the freezer for 3 minutes.
Whip again for 1 minute.
Add sugar and whip for another minute
If you choose to use food coloring, add coloring to fit your liking (We used 1 drop) and whip until combined.
How to use:
Take a small amount and gently rub into your skin.
Rinse thoroughly.


If you don't have coconut oil, you can always check out this Sugar Scrub using Dawn Dish Soap