Make It Monday: D.I.Y. Sugar Scrub
A Little Lady is on her way series
D.I.Y. Sugar Scrub (Baby shower favors/gifts)
Recently I hosted a Baby Shower for Amy of This Mamas Life for her (due any day) baby girl. While planning the event I was trying to come up with different shower favors/gifts/game prizes. I came across a similar idea on Pinterest (my new addiction according to my husband). I wanted to tie it into the theme of the shower so I picked the white polka dot red ribbon and got crafty…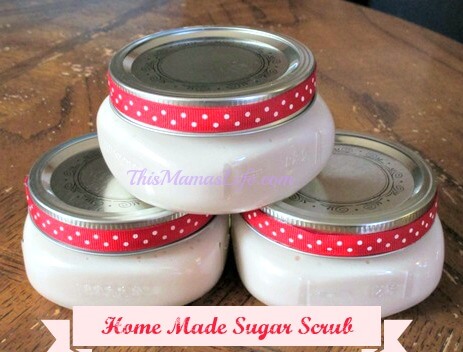 I found the Ball mason jars at my local Kroger. They had several different sizes to choose from. I chose these…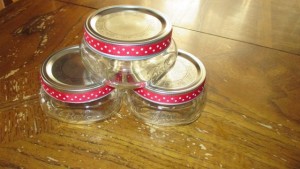 First I took the jars apart and hot glued the ribbon to the ring.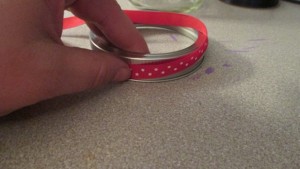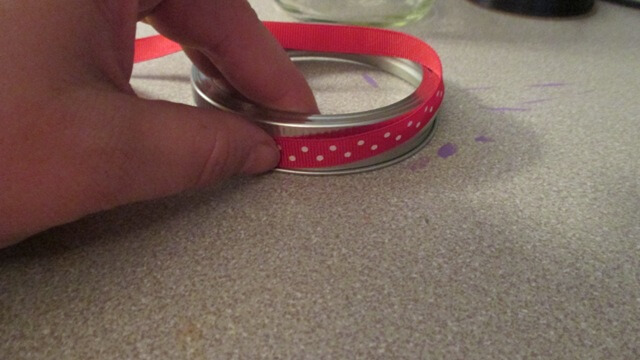 I used Kroger Brand Sugar and Dawn Renewing dish washing soap in Pomegranate Splash (the pink one)
Then I "measured" the sugar. I had 3 jars for scrub so I used two jars full of sugar and poured them into a medium size bowl. I mixed them together with a spoon and a silicone spatula
I had to add some more sugar and some more soap to get the right amount for 3 jars as well as a nice smooth consistency that wasn't to runny and pour off the spatula/spoon. Once I got it the way I wanted it. I simply spooned it into the jars, wiped them clean and closed them up.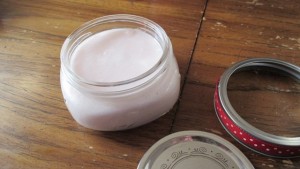 The scrub came out a pale pink color and smelled oh so good. I put each one in a gift bag with a ribbon and a tag telling everyone what it was.