This past weekend we went Up North – and escaped all the hustle and bustle of the city life.  Lil C has grown greatly as a big brother – and LOVES to hold his lil Sister.  Hope Everyone had a HAPPY Fourth!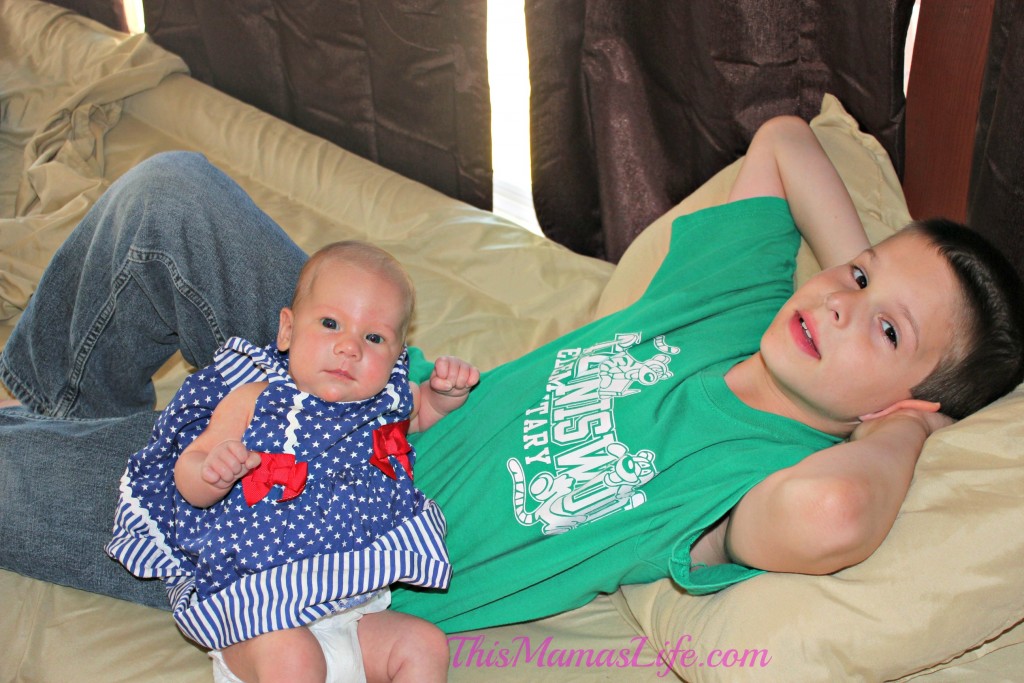 Cant you tell his confidence!
Look at that grin!
Hopefully everyone had a fun and safe Fourth!