Gutters are an essential part of your home. They are designed to direct water away from the house's foundation and prevent damage caused by water and other weather conditions. Most gutter systems can last 20 years if they are properly maintained. The condition of the gutter system has a heavy influence on the resale value of your home. If homeowners fail to maintain the gutters, it can cost them hundreds of dollars in repairs.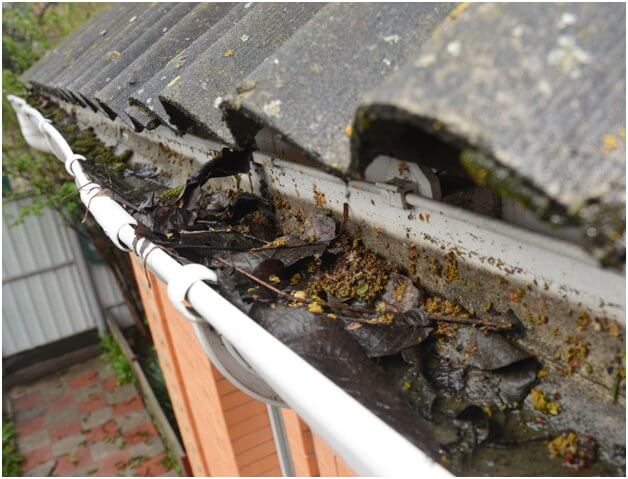 What Should Homeowners Look For?
There are many signs that indicate a gutter is damaged. They could be minor issues like a small leak or major problems like peeling paint or large cracks. The following are all signs that it is time to make repairs or replace the full system.
| | |
| --- | --- |
| · Loose fasteners | · Leaks or overflow |
| · Peeling paint and washout landscape | · Sagging or bent gutters |
| · Unsecured downspouts | · Loose gutters or missing downspouts |
| · Rot in window sills and door jams | · Holes, splits, or cracks |
| · Seam separation where two sections meet | · Rust, especially on the bottom of the gutters |
Some of the indicators are more cause for concern than others. For example, loose fasteners or unsecured downspouts can be easily fixed. On the other hand, peeling paint, sagging or bent gutters, rust, and more means replacing the entire gutter system.
When buildup blocks the water from flowing through the gutters, it results in leaks and overflow. Leaks are huge problems for homeowners. They get into the interior of the home, damaging ceilings and walls. Homeowners should also observe the water flow of the gutters while it's raining. Water overflow can lead to mildew, mold, and rot to the foundation of the home. This overflow occurs when the water goes directly off the roof onto the ground because the gutters are blocked.
Repairing vs. Replacing Gutters
If there is a problem with the gutters, they will either need to be repaired or replaced. Some repairs are straightforward, and most homeowners can fix them without help if they don't want to hire a professional. Some cases may require replacing a section of the gutter system. Some companies will replace part of a whole gutter system, but others prefer to replace the entire system.
Making Gutters Last
Gutter maintenance is simple. Cleaning the gutter system of your home regularly and repairing small issues as they come will allow the gutter system to work properly for years. Many homeowners, however, forget about or delay gutter maintenance. In these cases, minor problems can become major ones quickly.

Gutters are on the exterior of the home, naturally leading to more wear and tear. Gutters can be damaged by extreme weather conditions, such as hail and ice. Even high-speed winds can rip gutters from the house. These factors are out of a homeowner's control but investing in a more durable material for a gutter system will help reduce the severity of the damage.

In addition to investing in more durable materials, it is important to maintain the integrity of the gutter system. Cleaning is the number one thing homeowners can do to keep a gutter system functioning for many years. Water and debris build up can separate the gutter and downspout, damaging the foundation, roof, and more. Cleaning the gutter system two to three times a year will prevent most damage.

Purchasing enhancements and gutter guards is another great way to combat gutter damage. Guards come in a variety of materials, but all of them block debris buildup. Placing heat tape within gutters can stop ice from doing damage in climates with extreme winter weather conditions.

Although enhancements and guards can be beneficial, they do not completely prevent damage. A new alternative to traditional gutters is maintenance-free gutter systems. These gutters have been new to the market. They are more expensive, but they require little to no maintenance and typically come with lifetime warranties. Maintenance-free gutters are a great investment for homeowners that are looking to replace an entire gutter system. These gutters add value to a home, especially if selling is in the foreseeable future.

This post may contain affiliate links.