With the holidays coming up, trying to find the right outfit when you're pregnant can be quite frustrating.  Not only do you have to find something to fit your bump comfortably for every day wear, but then you have the family gatherings for the Holidays. Even though the family would probably understand you coming in leggings and an oversize t-shirt,  I grew up making sure to dress in your Sunday best.  Then there is Church!  Leggings and over size T-shirts do not work well, especially when you're part of the Choir.  Oh did I mention, we have Hubby's work party as well -which is formal wear? What is a Pregnant mama to do?  Shop at Macy's!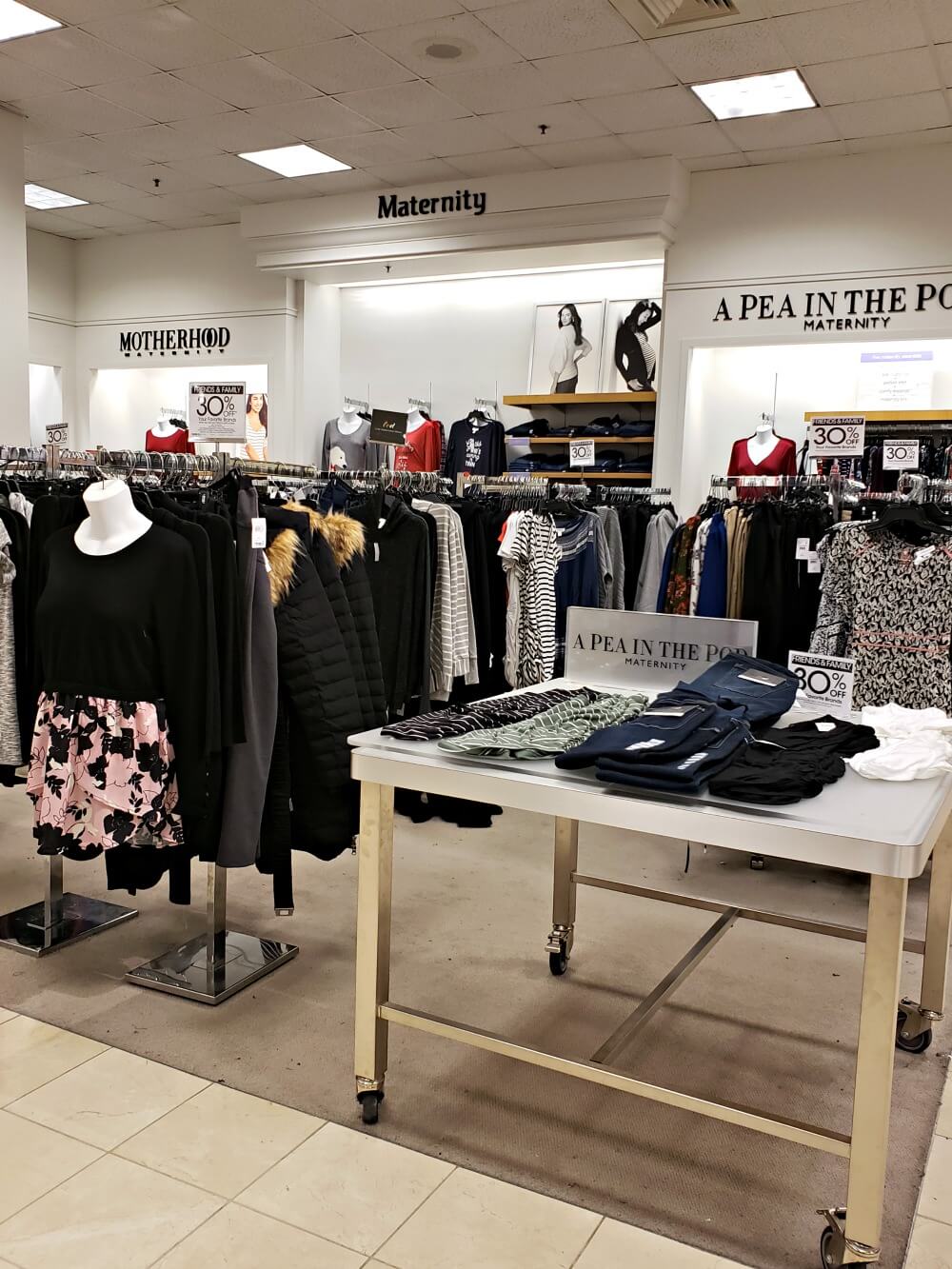 Macy's has a great assortment of Maternity wear in store as well as Online!  I was quite impressed – and overwhelmed at the same time – there was so much to look for.  So I gave both the Kids a task; to help me pick out at least 4 outfits.  I needed something for the Formal Work party,  Christmas Eve Mass, the family winter gatherings and something for every day.
Here are 4 Maternity Outfits for the Holiday Season found at Macy's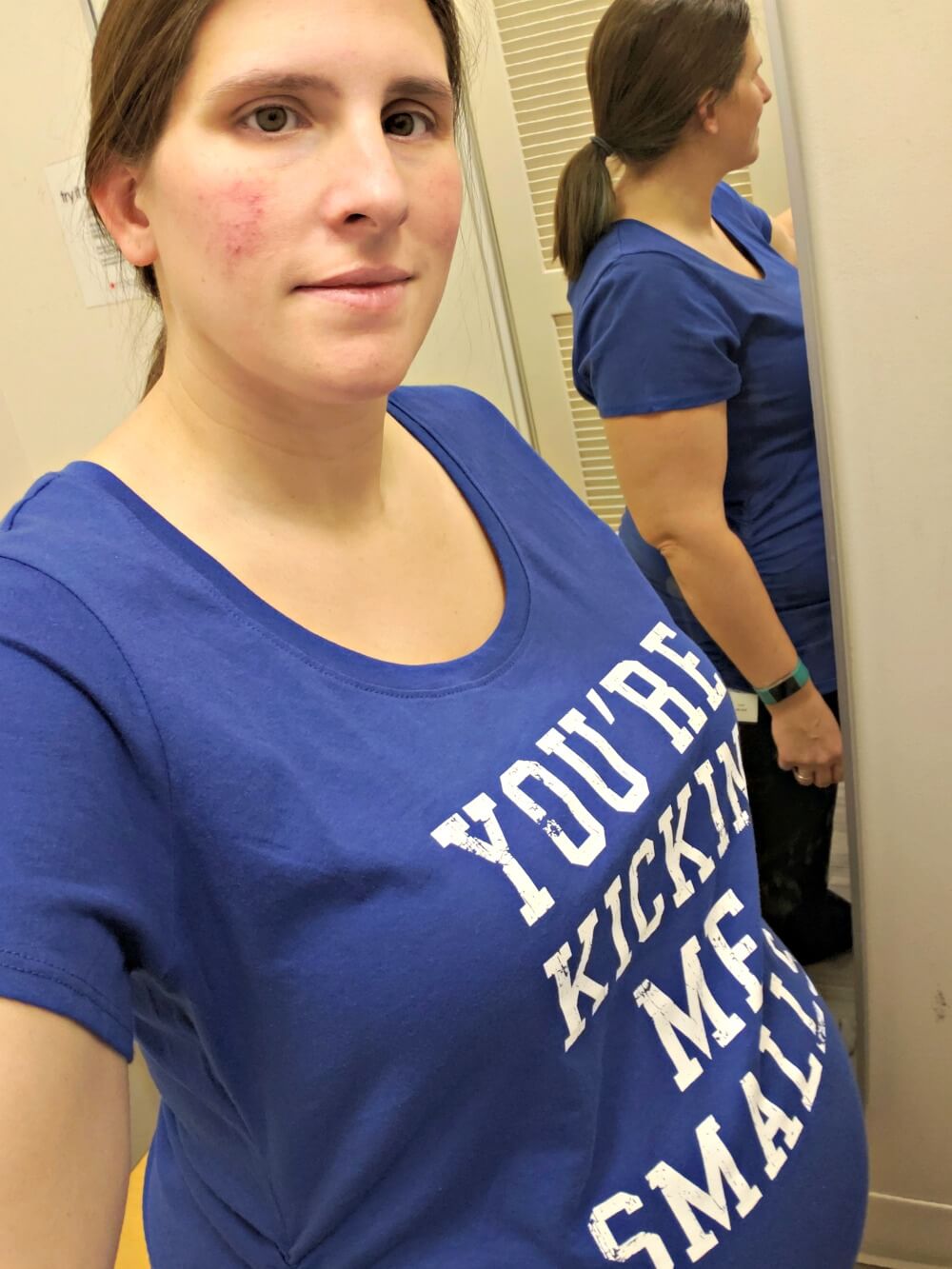 Every Day Wear
C was so excited when he found something for every day wear.  He saw this shirt once before, when I found out I was pregnant,  but it wasn't in my size.  So imagine how surprised he was when he saw it again! This t-shirt pairs perfectly with a pair of jeans or leggings!  And for as active as Junior has been, this shirt fits him to a T!
Church Wear
As crazy as it may sound, I decided at 7.5 months to join the church choir.  I was struggling with how I was feeling mentally, and found something that helped me clear my head.  I remember how crowded Mass was last Christmas, So I knew that I didn't want to have something that was too heavy and roast for the hour long mass.
This was a little harder for the kids to help me pick out.  There were so many different options.  I'm typically not a skirt person, especially during the winter.  I like my legs being warm.  So we narrowed it down to something that could be paired with pants.  Both Peanut and C helped pick out about 10 different tops that they liked for me to try on.  Out of all the tops that C and Peanut picked out, I went with the one that C said looked the best.  He may only be 12, but I trusted his judgement.  Pair this top with a pair of black Slacks, a necklace, some comfy shoes and you have the perfect outfit for Church.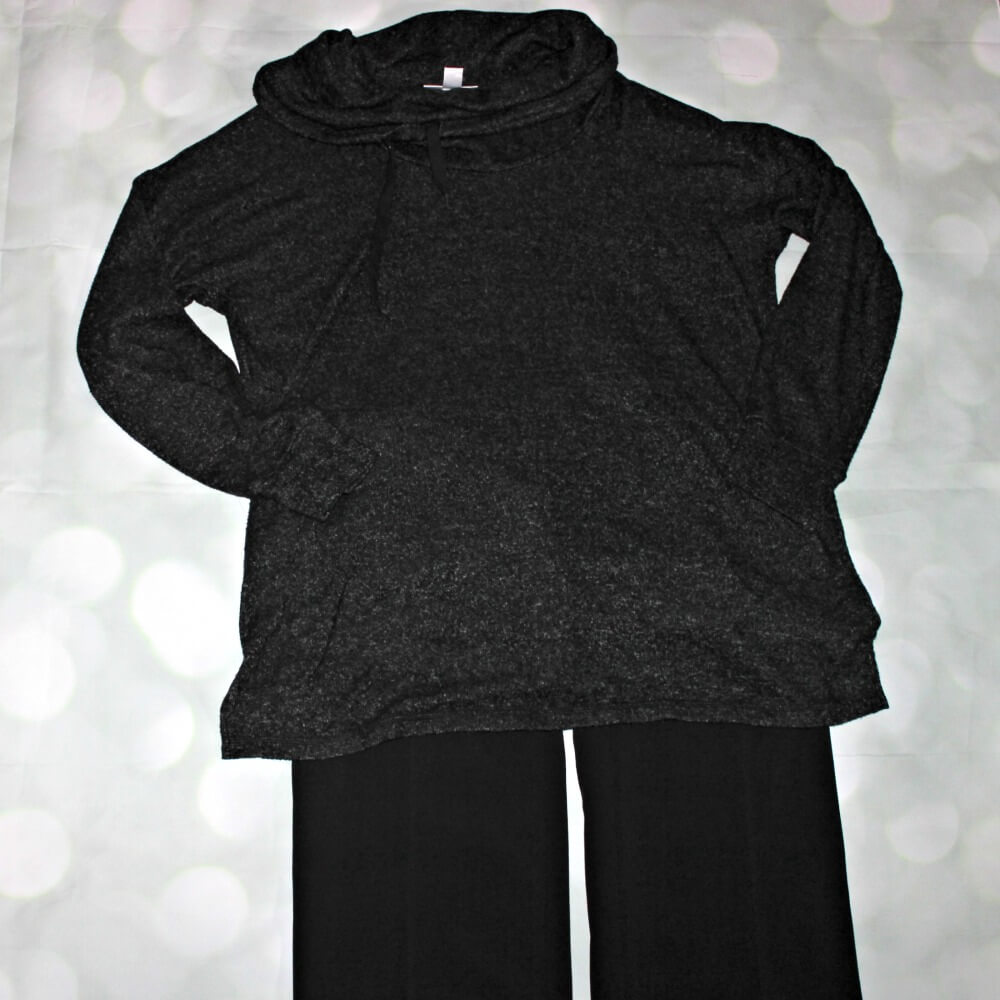 Family Party
As much as I know my family would understand if I wore just a pair of leggings and oversize t-shirt, it just wouldn't be Christmas.  Growing up we always dressed up for the family parties. But this year I do agree with wanting to be comfortable as well.  I came across a cute Cowl Neck Sweater.  Even though it is light weight, It's perfect for layering.  And depending on the weather, if the wood stove is going, it can get quite warm at my Mother In Laws House.
Formal Work Party
This was my hardest task; finding something that I felt was "formal" enough to wear to a work party.  In the past years, I would
look for a dress that would be good for Prom or as a Bridesmaid dress.   Something long  in length – and nothing that looked like it could be classified as a Maxi or Sundress.  I tried on every dress they had in my size that was on the Clearance Rack and the regular racks.  I ended up finding a Long Black dress with short sleeves.  This is something that could easily be worn by itself, or that could be paired up with a colorful necklace or scarf.
What were some of your go to outfits when you were pregnant?  Here are some of the outfits we tried on at Macy's