If your teen is suffering from depression, it can be a scary thing. As a parent, you want to be there for them, but you don't want to smother them and end up pushing them away. There is a balance between being there for them and going too far and getting too involved.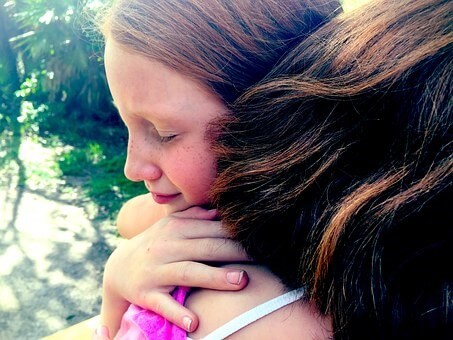 The steps listed below are guides. They are things that every kid wants, no matter how different their personalities. It won't cure their depression if you follow these steps, but you give them a good base to start recovery on their own.
STEP 1: Be There for Them
The most important thing you can do as a parent is to be there for your child. This isn't simply showing up; it's being present.
When your child talks about their depression, listen to them. Don't dismiss their troubles. Make sure that you are being attentive. Not only will your child feel more cared for if they know that you're listening, but you can also pick up on subtle cues of problematic behaviors or issues at school.
Being there for them also means being open with them. Use caution in what you share since they're still teens after all. However, hearing that they aren't alone and that you've struggled with similar things might help them.
STEP 2: Keep Them in a Safe Environment
If your child is depressed, they might turn to drugs and alcohol. And if it's available to them in your home, it may be time to re-assess your home environment. Of course, everyone deserves a glass of wine or beer at the end of a hard day. But how easy it is for your teen to get their hands on these substances is something worth considering.
What this means is that you want to hide anything potentially dangerous to them. Besides alcohol, the big item here is pharmaceutical drugs. You want to keep things under lock and key if necessary. Just so they can't hurt themselves.
STEP 3: Get Them Professional Help
Setting a good example, creating a supportive community within your family, and establishing a safe environment are good first steps. However, they may not be enough. Getting professional help for your depressed teen is also worth serious consideration. They can find support in a third-party and an outside perspective that you might be too invested to give.
There are a lot of different professional services available for adolescents. There are traditional therapy, group therapy, and even more unique treatments like Ketamine therapy offered by neurowellnessspa.com. Some doctors specialize in specific mental illnesses or particular age groups. If your child has depression, you want to make sure that the psychiatrist you see specializes in teenage depression.
You also want to make sure that your child is comfortable with the psychiatrist/therapist that they are seeing. If they're uncomfortable, it could make their illnesses worse. Check in to see if the therapist suits your teen. Your child may not be comfortable telling a professional adult that they don't want their help. It's on you to check in and offer help where you can. Remember, it's all about making your child feel better.
Take a Deep Breath, Everything Will Be Okay
Yes, depression can be scary, ugly, and tragic. But that doesn't have to be the future for your teen. There are great ways to help teens get a handle on their depression. You just need to be supportive and do what it takes to make sure your child feels good. And after all, isn't that what being a parent is all about in the end?