In honor of National Watermelon Day I went to www.watermelon.org to learn a bit about this summer staple…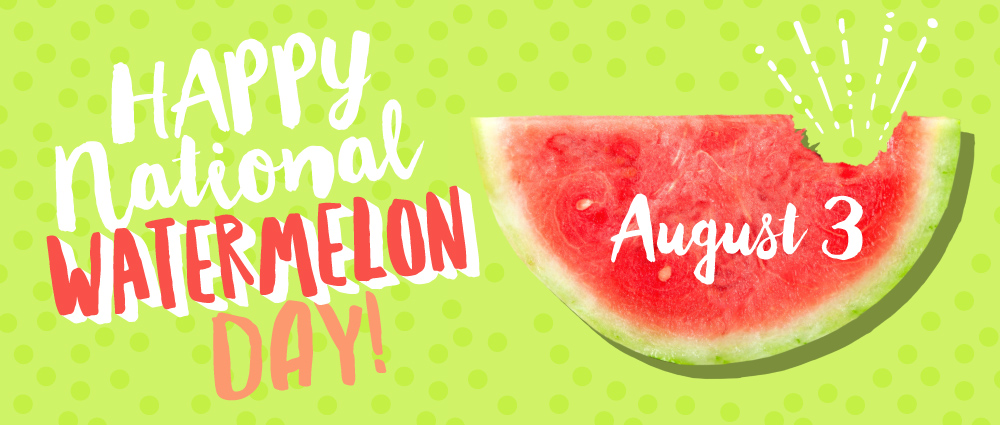 Watermelon; a tasty fruit served all year but best in summer during parties, picnics and bbq's
Watermelon 101
History of Watermelon:
The origins of watermelon trace back to the deserts of southern Africa, where it still grows wild today. The ancestor of the modern watermelon is a tough, drought-tolerant plant prized for its ability to store water for tribes crossing the Kalahari.
Egyptian hieroglyphics on walls of ancient buildings depict the first watermelon harvest. It occurred about 5,000 years ago. Watermelons were placed in the burial tombs of kings to nourish them in the afterlife.
From there, watermelons traveled to countries along the Mediterranean Sea by way of merchant ships. By the 10th century, watermelon found its way to China, which is now the world's top producer of watermelons.
The 13th century found watermelons spreading through the rest of Europe via the Moors.
Types and Varieties
More than 300 varieties of watermelon come from the United States and South America. Complementary growing seasons in these areas provide a year-round supply of watermelon in an array of shapes, colors and sizes. They are grouped according to characteristics, like fruit shape, rind color or pattern, and size because there are so many varieties.
The most common watermelon options are:
Seeded: The classic watermelon comes in a wide range of sizes. (15-45 lb, round, long, oblong)
Seedless: Due to high demand, the majority of watermelon cultivars grown today are seedless – and they are getting redder and crisper thanks to seed breeding advancements. They are not the result of genetic engineering, but rather hybridization – the crossing of two different types of watermelons. (10-25 lb, round to oblong)
Mini: Petite "personal watermelons" are easy to handle and their thinner rinds can mean more flesh per pound. Hollow them out for a compostable serving bowl. (1-7 lb, round)
Yellow & Orange: Generally sweeter than red-fleshed watermelon, yellow and orange varieties add a surprising element to the plate or glass. (10-30 lb, round)
Botanical Cousins
Watermelon's official name is Citrullus Lanatus of the botanical family Curcurbitaceae. It is a cousin to cucumbers, pumpkins and squash.
How Watermelon Grows

You need three things to grow watermelon: sun, bees and water.
Farmers generally grow watermelon in rows (8 to 12 feet apart) and in raised beds (4 to

12 inches high) composed of well drained sandy soils. Tiny watermelon plants from a nursery are transplanted into soil beds.
Honeybees must pollinate every yellow watermelon blossom in order to fruit. In a month, a vine may spread 6 to 8 feet, and within 60 days, the vine produces its first watermelons. The crop is ready to harvest within 3 months.
The rind of a watermelon is not as tough as it looks, so it is handpicked. Watermelon pickers look for a pale or buttery yellow spot on the bottom of the watermelon, indicating ripeness.

National Watermelon Day Fun facts:
By weight, watermelon is the most-consumed melon in the United States, followed by cantaloupe and honeydew
The first cookbook published in the United States in 1796, American Cookery by Amelia Simmons, contains a recipe for watermelon rind pickles.
According to Guinness World Records, Chris Kent of Sevierville, Tennessee grew the world's heaviest watermelon in 2013, weighing in at 350.5 lbs.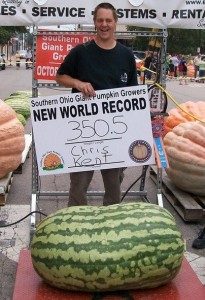 After learning all of this, it's no wonder there is a National Watermelon Day!