One of my favorite things for a meal when it is cold out is a nice warm bowl of soup.   And this Tuscan Sausage and Potato Soup is just the cure for some winter blues.   This rustic and hearty soup can be served main course.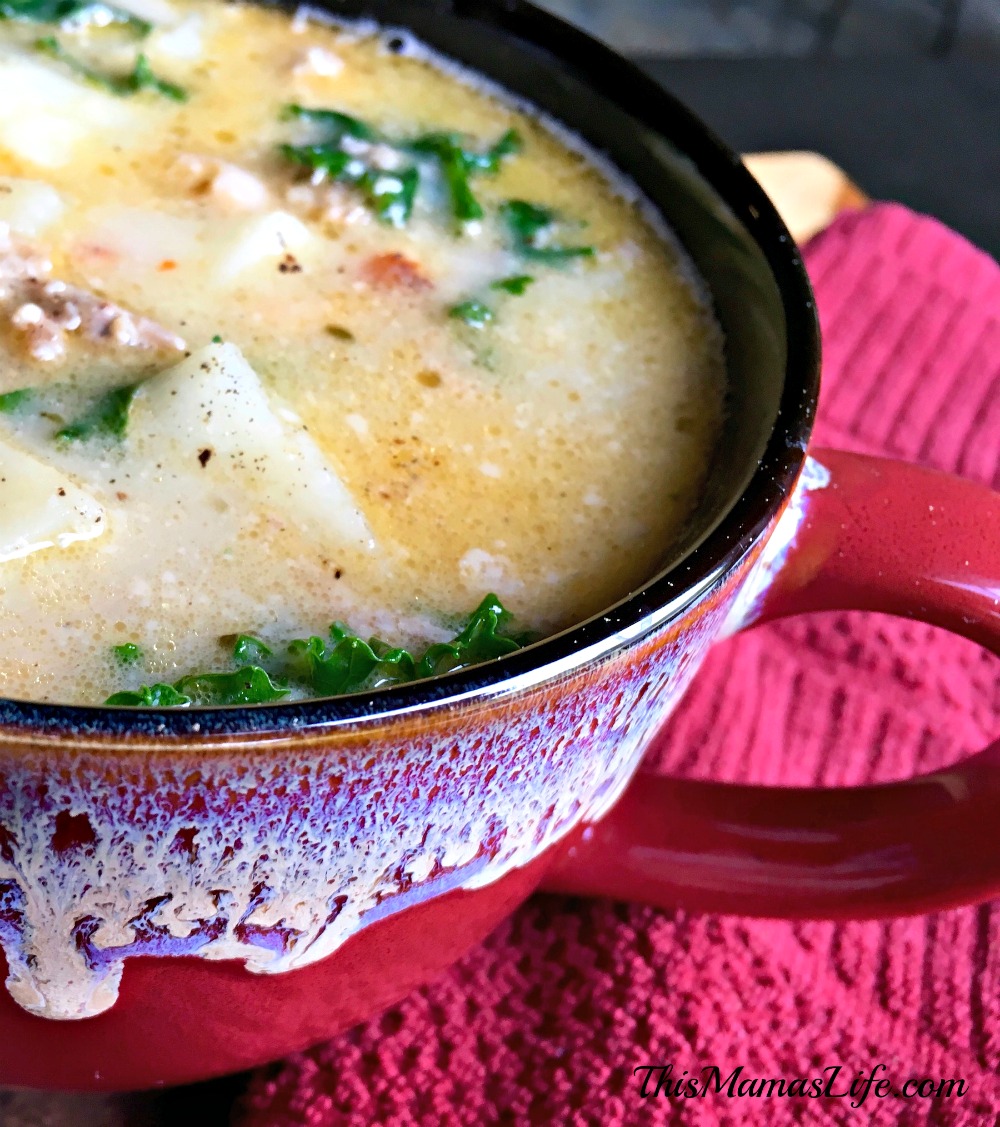 The Sausage and seasonings in this soup add a punch of flavor.  But it is the big chunks of potatoes that make the Tuscan Sausage and Potato Soup a satisfying meal. Serve this in your favorite soup cup.  This soup perfect to pair with a small green side salad for an appetizer.  Voila, Dinner is served.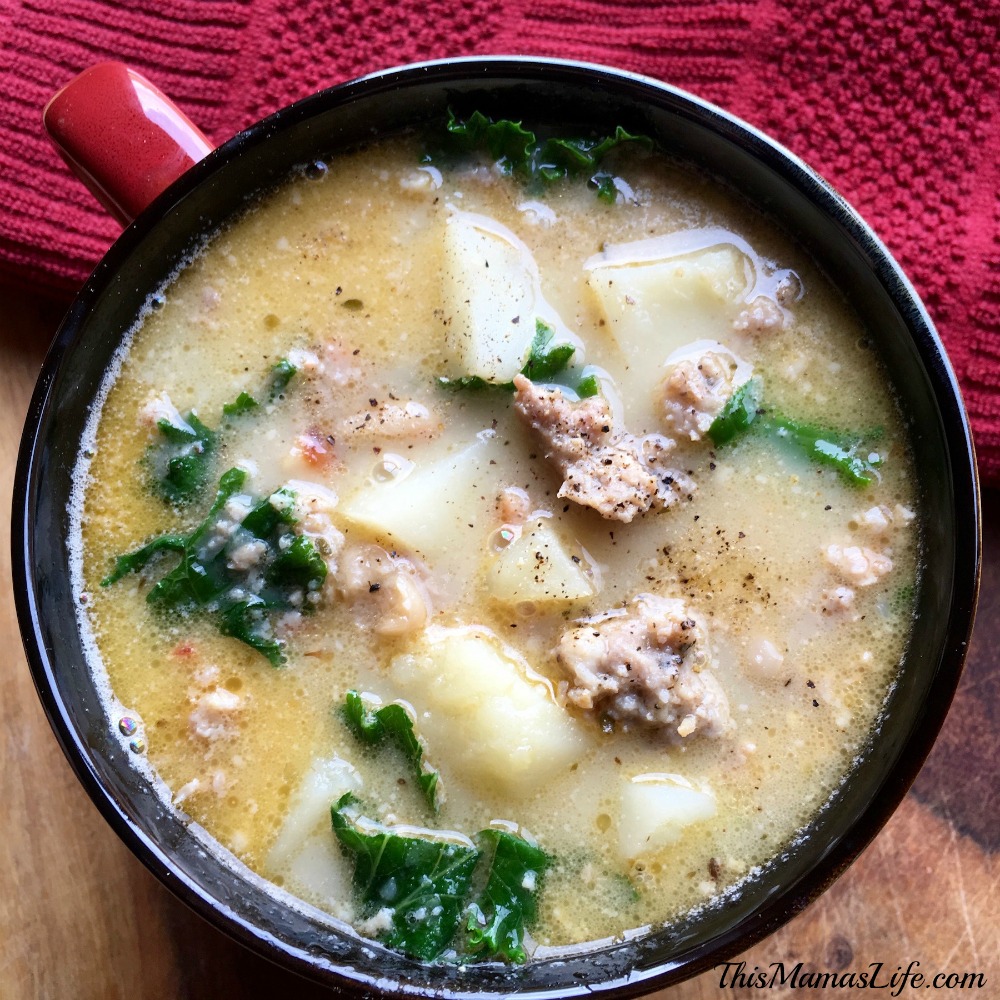 Tuscan Sausage and Potato Soup
4 oz. pancetta (cubed)
2 lbs. bulk mild sausage
2 15- oz. cans cannellini beans*
6-7 c. chicken stock (divided)
1 T. crushed red pepper flakes
2-3 cloves fresh garlic (finely minced)
1 small yellow onion (finely chopped)
2 lbs. Russet potatoes (peeled and cut into small chunks)
3 " hard Parmesan cheese rind
Salt and black pepper (to taste)
½ c. half and half (tempered**)
3 c. fresh kale (finely chopped)
½ c. Parmesan cheese (freshly grated)
Brown pancetta in large skillet over medium-high heat for 2 or 3 minutes, stirring occasionally. Add sausage to the same skillet and brown, breaking it up into small bite-sized chunks with a spatula while it cooks. Remove from heat and carefully drain excess fat from pan. Transfer pancetta and sausage to a 5 or 6-quart slow cooker crock.
Puree one can of undrained cannellini beans in a blender or food processor.
Drain and rinse the other can of cannellini beans and add the puree and whole beans to slow cooker crock.
Add 6 cups chicken stock, red pepper flakes, chopped onion, potatoes, and Parmesan cheese rind to crock and stir to combine. Season with salt and black pepper, to taste.
Cover and cook on high for 3-4 hours or low for 6-7. Remove lid and add tempered half and half, kale, freshly grated Parmesan cheese and remaining chicken stock, if necessary, to achieve the desired consistency.
Stir to combine and allow 5-10 minutes for kale to soften before serving.
If you prefer a lower salt option, drain and rinse both cans of cannellini beans before pureeing one can with a little water. Temper the half and half by adding a little bit of the hot liquid to it before stirring it into the slow cooker crock.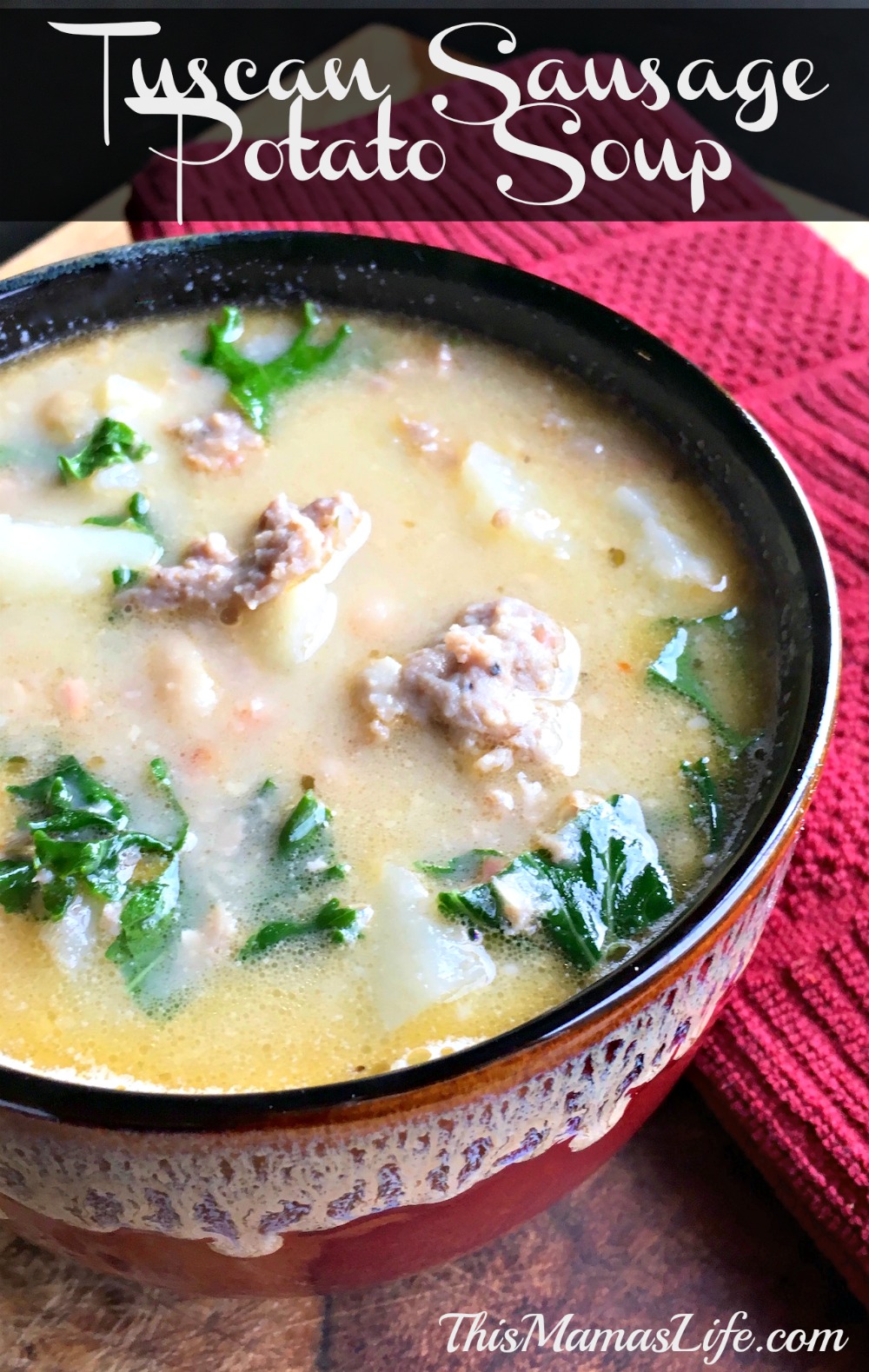 If you're wanting another soup to try, check out this Carrot Soup Recipe.