To whom it may concern, This is an open letter of apology…
Let me introduce myself…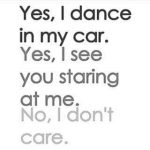 I am one of those people whom you see singing and dancing
in the car with her kids and honestly;
NO, I don't care if I look like a fool while I am doing it.
You see I am that person who is singing along with every song on the radio or my prearranged playlist (I have all kids or playlists, for me and for me and the kids) I am the person, who dances in the front seat with my kids in the vehicle, whether you can see them or not in the back seat… they are singing and dancing along with me whether it be the cast of Frozen or Descendents, Luke Bryan, Carrie Underwood, or Taylor Swift (those are their current favorite CD's) Believe me when I say I am trying to expand their musical horizons
So here is my "apology letter"…
To the people whom I drive in front of, behind or pass on the road on my drives…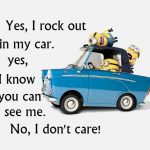 I am not sorry that I don't care whether you see me or not.
But I am sorry if I swerve a little as we are cruising along,
really getting into a particular verse.
To the teenage girls who sit beside me at the stop light and laugh…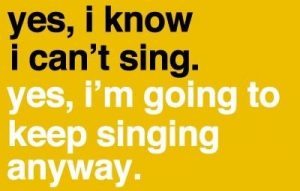 I'm sorry I don't care if you think I look funny as I dance to my daughters favorite song with her or as I sing along with my son to songs that he wont understand the real meaning of for at least 10 more years (I can hope)
 Grow up. Learn that not everything is what it seems and looks can be very deceiving. I don't mean that in an entirely malicious way, but in the way that means you need to experience more than your young selves can understand at this point. Perhaps when you have had children you will understand that what other people think pales in comparison to the simple joy of a child's laughter.
To the dad in the car next to me waiting for the train…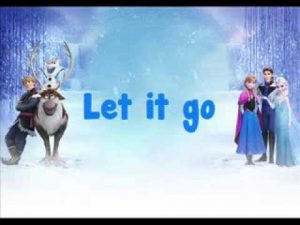 I see you singing along with your daughter to "Let it go" and asking her if she wants to "build a snowman" No I will not laugh at you because you are having as much fun as we are.
I'm sorry you might feel embarrassed by the love you display for your child by singing along with her favorite song, for the eleven-dith million time today.
To the mom in the mini-van with 6 girls screaming at the top of their lungs…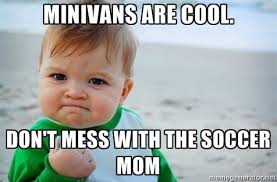 I am sorry I truly hate your mini van… I might have given you the impression that my distaste was for you and not the vehicle your driving
I feel your pain and really am looking forward to the day I have to be the carpool mom But I really don't want to drive a mini-van. Maybe I can compromise and get a cool SUV
To children, and my nieces…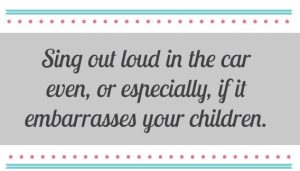 Yes, I know I cannot sing the high notes and yes I know I do not sound like your favorite singers. But thank you for loving me as I am and letting me belt out your favorite songs with you and not screaming as your ears bleed from my horrendous impersonation of Elsa and Anna.
So in closing, I guess this wasn't much of an apology letter…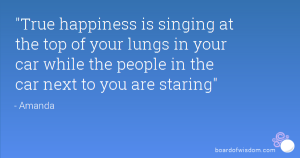 Just remember to be who you are, no matter what anyone else thinks. Remember to hold on to the good in life and make the most of every wonderful moment with your children because the next moment may be the best yet.
oh and KEEP SINGING and DANCING as if no one is watching you!!!
~Kristina~