When you cruise you don't have to worry about anything. Your food is taken care of, transportation is taken care of, and all you need to do is just lay back and relax. But you don't want to cruise blind. There are steps you need to take to make sure you are prepared for your cruise. Failing to do so could cause confusion and a terrible time. It doesn't take much to get prepared for your cruise and in no time at all you will be a pro! Take a look at our best tips for first time cruisers.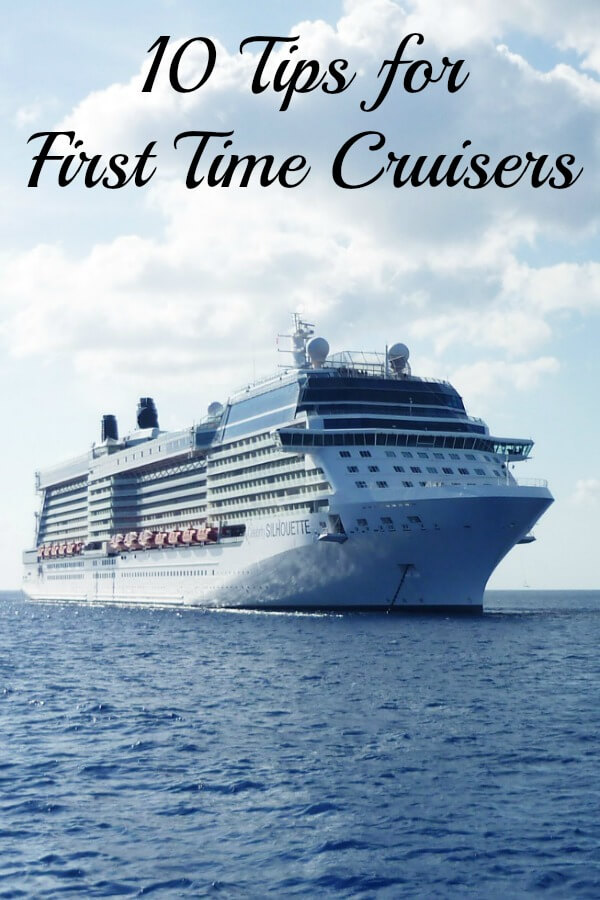 Complete The Online Check In
Most cruise lines now offer online check in on their sites. Take advantage of this because it will speed up the process a lot when you are trying to board. Also, don't forget to print out all your paperwork, tickets, and luggage tags.
Get A Passport
If you are taking a closed loop cruise (meaning you leave and come back to the same port) you can sail just using your ID or Birth Certificate. But honestly, you really need a passport. You never know what may happen and if you are stuck in a foreign country without a passport you will have to wait until you get one before you leave. It can cause a lot of unnecessary headaches, so just get the passport.
Make A Copy Of Your Documents
Make a copy of your passport, credit cards, ID or License, birth certificate, social security cards, and medical insurance cards. If your passport is stolen you may need your birth certificate and ID to get off the ship. It is best to have everything copied. When you get on the ship, put everything in the safe.
Buy The Travel Insurance
If you don't want to buy it from the cruise line that is fine. But buy it from somewhere. If the unthinkable was to happen you will need it. People don't understand that it costs $150,000 dollars to be life-flighted off of a ship. And you have to pay that out of pocket and if you don't have insurance to reimburse you? Well, you are pretty much in debt for a long time now. Yes, it is not likely anything will happen, but why take a chance?
Check The Ships Dress Code
Really all you need is a couple pairs of shorts, tops, shoes, bathing suit, and cover up. But if you want to take advantage of an event like elegant night, you need to brush up on the dress code. Also, most ships have a code for places like the MDR and the upcharge restaurants. See what you need and then make a list.
Take Small Bills
Gratuities are usually added onto the cruise fare and paid before you even walk on the ship. But you may want to tip more than that. Bring some small bills with you so you can slip them to the people that go above and beyond for you. Also, crew members love gift cards, chocolate, and toiletries. Making little goodie bags is a great way to give them something extra when you are on a budget.
Take A Power Strip
Most cabins only have two outlets in the main area and one outlet in the bathroom. If you have a lot of electronics that does not leave you a lot of room to charge. Bring a power strip without a surge protector. That way you can charge up when needed without taking up all the outlets. Just be careful, a lot of the older cabins still have the two prong outlets, not the 3 prong.
Check Your Bags
This might be the most important tip for first time cruisers: you only need a small carry on with medicines you take, a change of clothes, extra pair of shoes, and any other necessities. It is most likely that your room won't be ready when you board. You don't want to drag heavy bags up to the lido deck for lunch. Check your bags with the porter and enjoy your lido time luggage free.
Don't Skip The Muster Drill
Well, with most cruise lines you can't. They will know if you don't attend but even if you can get by with it, don't. There is a lot of useful information given and if there is an emergency you don't want to be the one running around not knowing what to do. It only takes 15 minutes of your time, so go.
There are many tips for first time cruisers but here's one final tip: Have fun! Cruising is awesome and with a little planning you will have a blast! Just be prepared to get addicted!