This post may contain affiliate links:
Do your peanuts like to read?  I am lucky, all my kids like books … Some more than others.  But sometimes it gets a little confusing who's book is who's… Or when someone wants to take a book to school, making sure that you get it back.   If you have young ones like that, make take a moment to Label your books.     Dr Seuss is one of my Favorite Authors – And the Cat and the Hat is one of my favorite stories.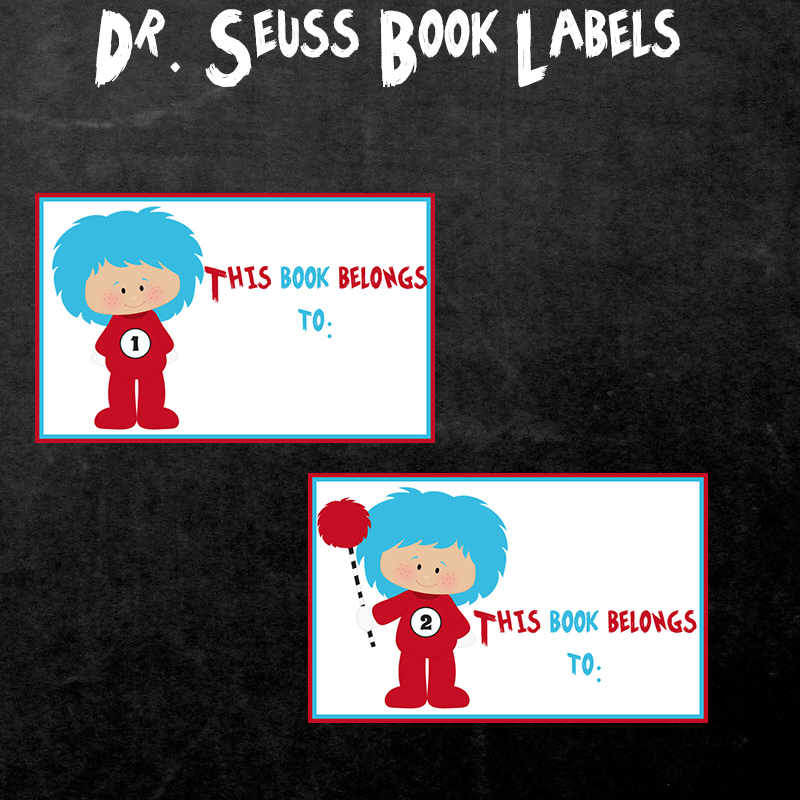 Aren't these Adorable?   These are inspired by Thing 1 and Thing 2 from Cat in the Hat.  Each sheet has 10 "This Book Belongs To:" labels.   To print these you can click on the image below.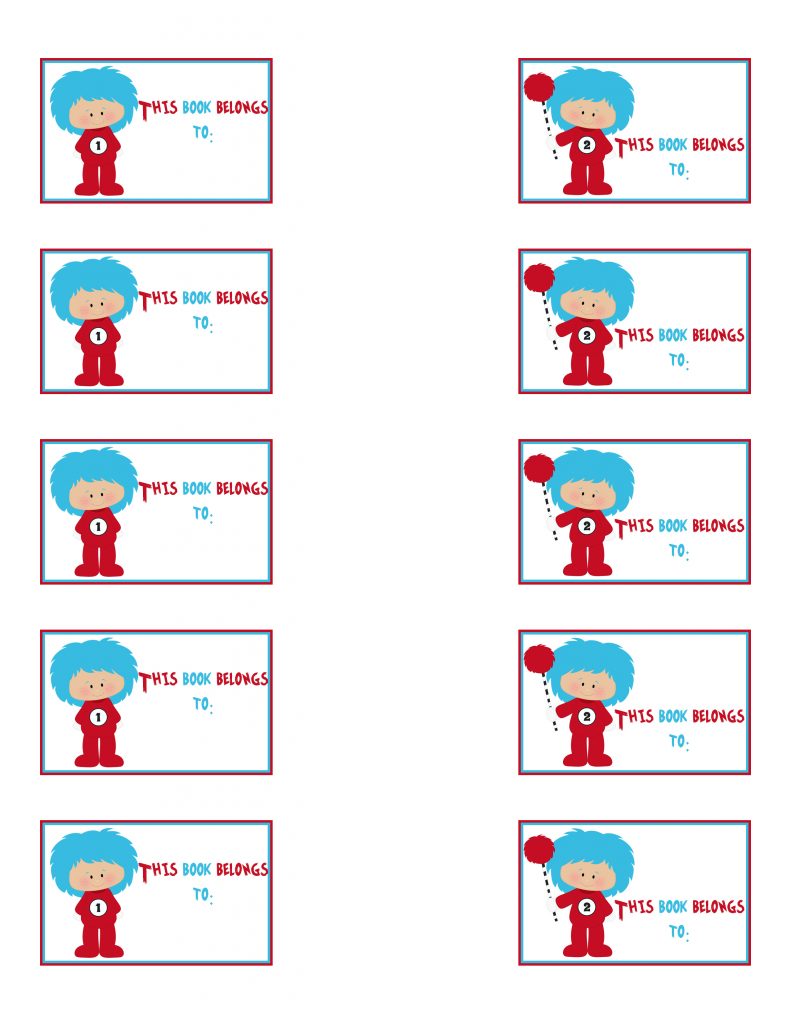 Make sure you take a moment to print these out.  You can print this out of a Piece of card stock or full sheet sticker
and cut them individually.  Or Avery offers a few products that you can use.