Miss Z's Field Trip to the Detroit Zoo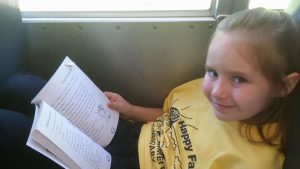 Miss Z and her 1st grade class went on a field trip to the Detroit Zoo last week. She had a blast!
These are her in front of 2 of her favorite exhibits, the Zebras (of course) and the tigers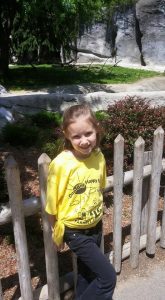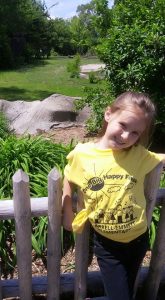 Photo opportunity near the tiger exhibit. kind of a tradition when ever we go to the zoo, we always get a photo here.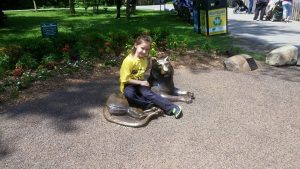 Her favorite animal is the Zebra but they did not have any with a walking lead on them so we got a giraffe instead. She has decided it must sleep with her every night now.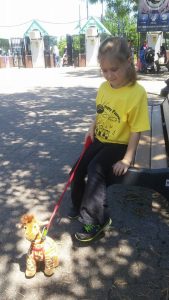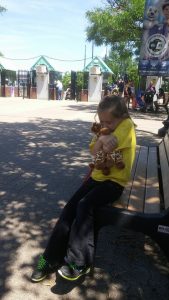 We had a great day and cant wait to go back again.