Many new parents are worried about how their baby will sleep when they arrive. Whether you've opted to co-sleep, use a bassinet or a crib, the decision is ultimately up to what will work best for your family. When choosing these sleeping options for my new baby, it's always been a challenge. I don't want to worry about the little bundle of joy being in a big bed, but I enjoy the idea of having my newborn ready to reach if it's time for the middle of the night feeding.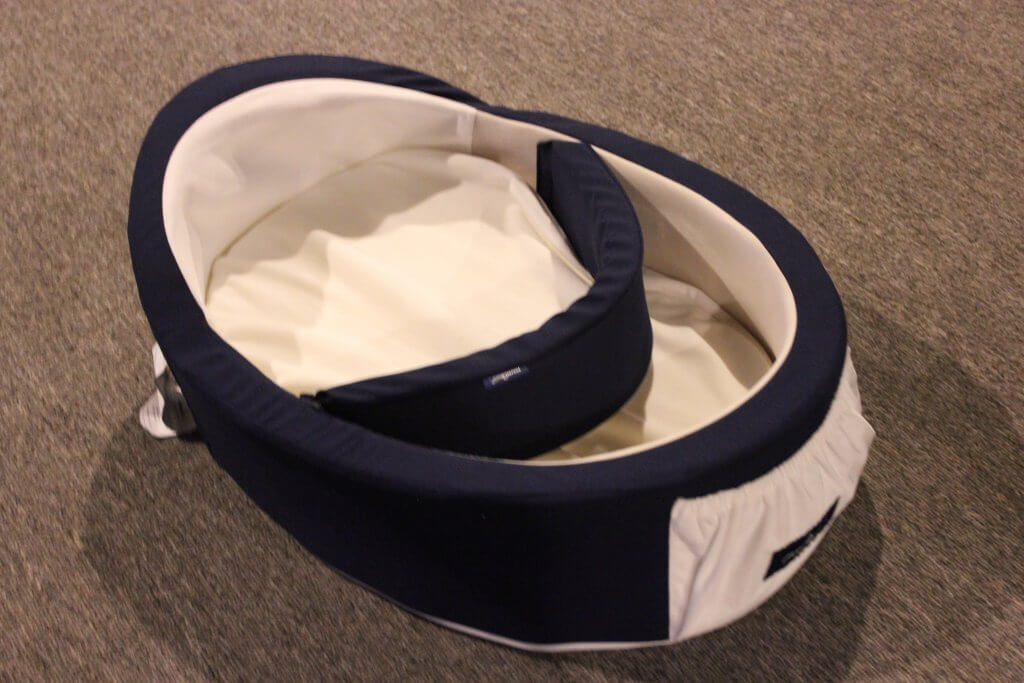 This is why I am excited to share a new sleeping option for your newborn baby. Mumbelli is a mom made and mom approved product that mimics the comfortability and security that your baby had while in your womb. The Mumbelli can be used as a bassinet, a co-sleeper or a place for your newborn baby to lounge. This is quite a versatile product and it's a wonderful gift idea for the expectant mother.
About Mumbelli
Many newborns have a difficult time adjusting to the great big world they've just been born into. If you think about it, a baby has been placed inside their mother's womb for about 9 months having the comfort of hearing their mother's heartbeat, breathing and even felt secure with all of that closeness inside of the womb.
One sleep-deprived mom decided that she would craft up a solution for those sleepless nights with a newborn baby. After many days of frustration and trial and error, Mumbelli was born as a comfortable, womb-like bed for a newborn baby that truly mimics the security and comfortability a baby gets while in their mother's womb.
The Benefits of Using Mumbelli
There are many benefits of using Mumbelli, but the main benefits of using this baby sleeper option are:
Less fussiness and better sleep for both baby and mom.
Provides the security that Mom's womb provided during pregnancy for newborns.
Less restlessness while baby tries to get comfortable for sleep.
Easy to use in any bed during transition or co-sleeping.
The Mumbelli is truly a lifesaver and sleep saver if you ask me. This is a great way for newborn babies to get a deeper sleep while you can get more rest knowing that your baby isn't restless or being fussy due to lack of that security that the womb provided them.