Tasty Tuesday; Dinner: All In One- Chicken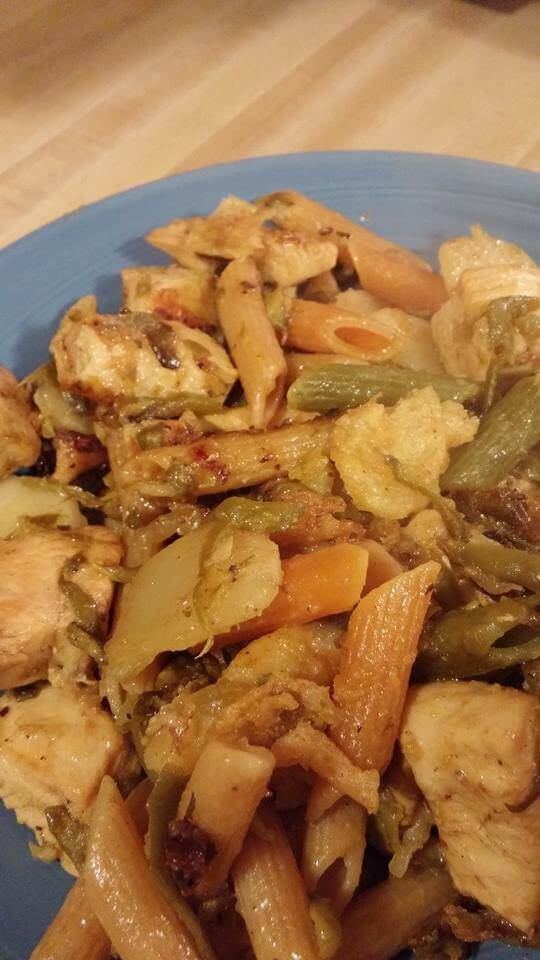 This was our dinner the other night…not only was it tasty, but it was Mr. D friendly too.
Best of all, it cooked in our electric skillet and allowed me to do other things while it was cooking.
(like wrap presents for all 6 of my nieces)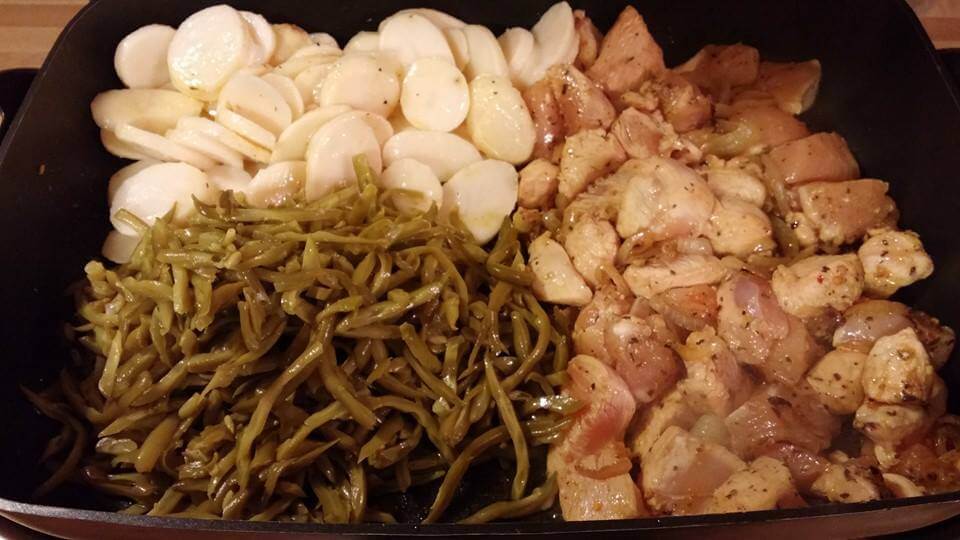 The amount of chicken in the pan is 2 large breast meat pieces which I washed, trimmed and cut into pieces. While I was washing, trimming and cutting the chicken,  I let a medium yellow onion, garlic, and seasoning saute in extra virgin olive oil. As I cut the pieces, I let them begin to cook in the pan with the onion, garlic, and seasoning. After the chicken was all semi "browned" I then added in boiled potatoes and boiled green beans. After it cooked down a bit, I  finally I mixed in tri-colored pasta.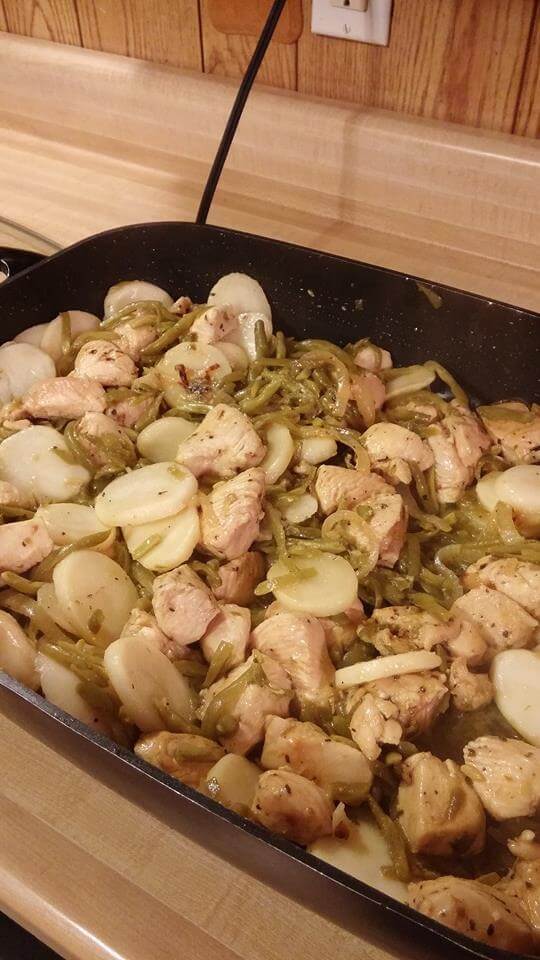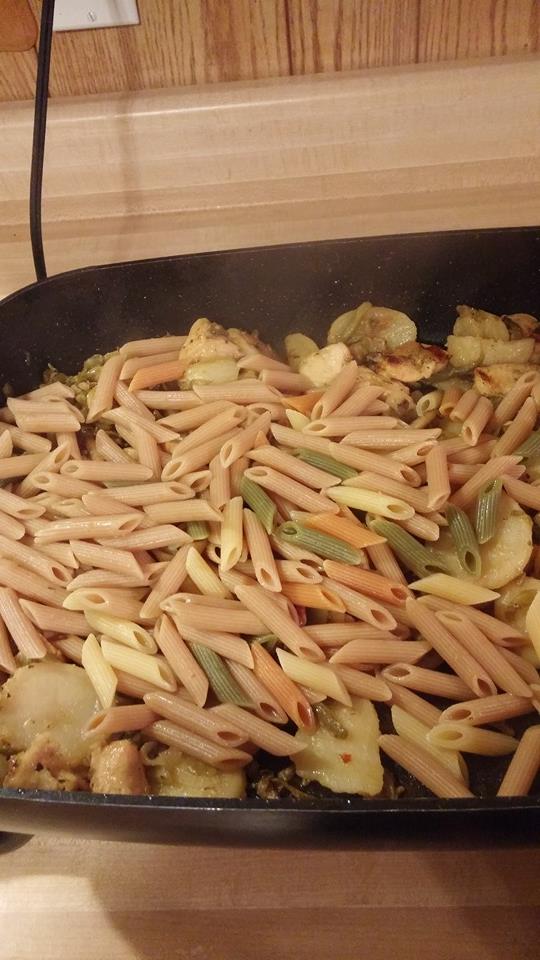 This is what the final product looked like, the hubby and I enjoyed it immensely, the kiddos however, were not impressed.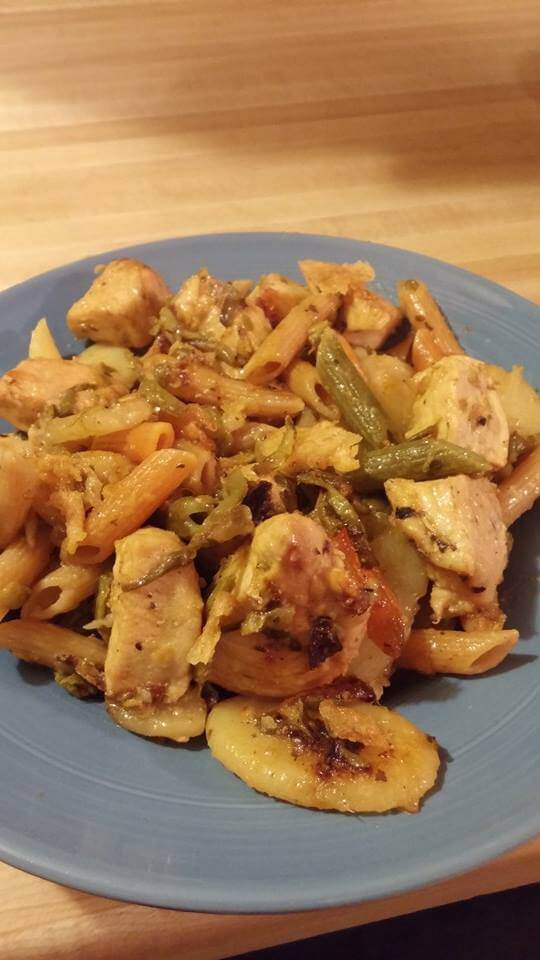 Ingredients:
2 Large Chicken Breasts; cut in to small bite sized pieces
Potatoes; about 16 ozs peeled, washed, sliced, pre-boiled
Green beans; about 16 ozs of cooked
Extra virgin olive oil
Seasoning Salt
Basil
Pepper
Oregano
Garlic (I used the jar of pre minced) about 2 tbsp
1 small/medium yellow Onion; peeled and cut up
Pasta; pre-cooked. I used tri-colored pene'
Please remember that I really do not measure when seasoning. Feel free to season to your own taste