We are so close to starting 2020! Just a couple more days and we'll be in a new year … and a new decade. I have told my self that this is my year. This year I am going to make sure I take care of me. I'm going to work on my business and grow that, and I'm going to make sure to create more memorable experiences with my family and I'm also going to work at getting back into shape. Macy's is there to help with my New Year Resolution of getting back into shape. Macys.com has the Finish Line End-of-Season Sale currently going on! With this sale you can save 40-60% off some of your favorite shoes!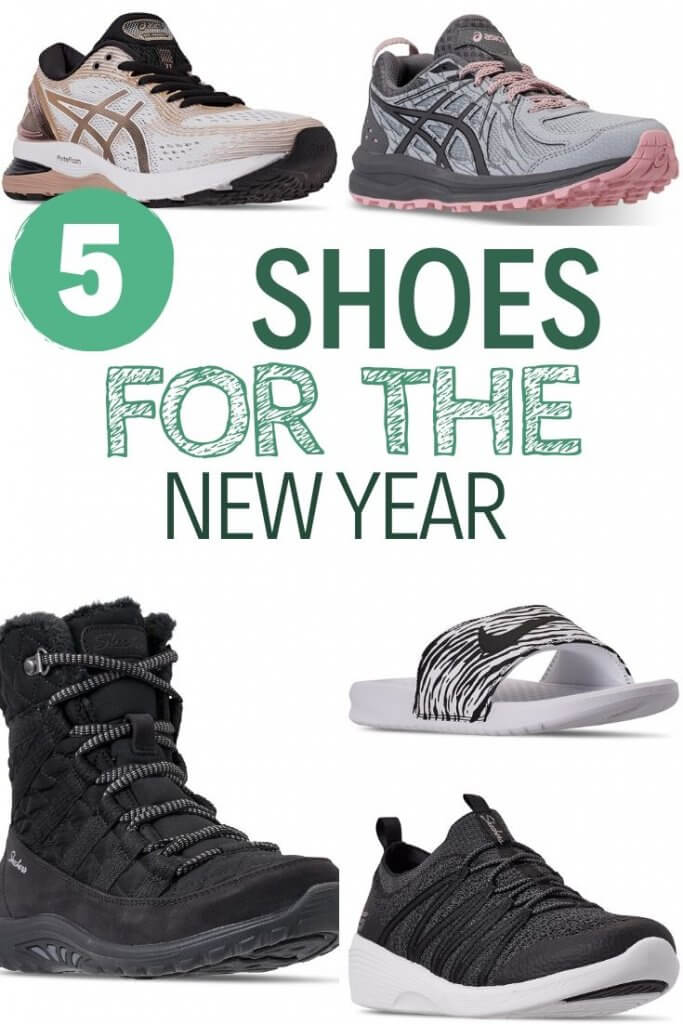 Here are a few types of shoes that you need for the New Year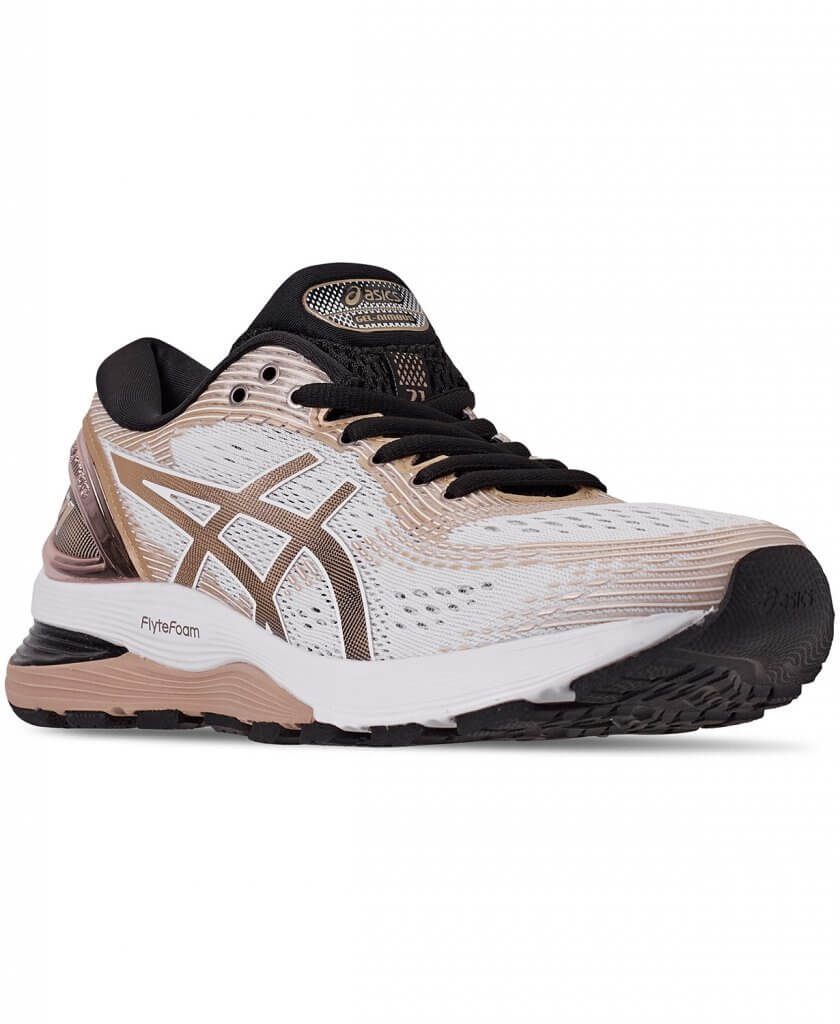 Running Shoes
Even though I'm not a runner, these are my go to shoes. I've always found running shoes to have a little better support for my foot all around. They are designed with the runners gait in mind. You will find that there are a couple different types of Running shoes. There are shoes that are designed for support (great for those who are flat footed – giving extra support under your arch) and there are shoes that are designed for cushion (these are great for those who have a normal or higher arch. ) Running shoes are typically lighter in weight -and made from mesh. I personally prefer the Asics Kayano Running shoes, but you can't beat the deal on these Asics Nimbus 21 Running Shoes! They're like walking on a cloud!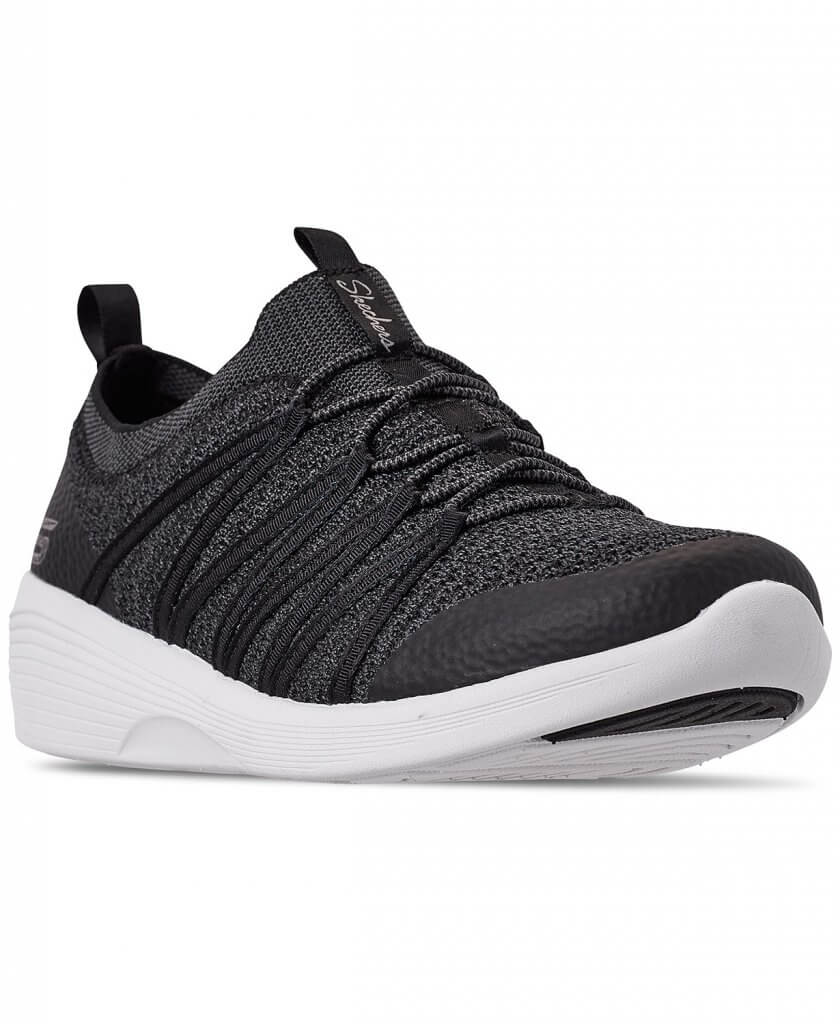 Walking shoes are created for just that – Walking. They typically are a little heavier than a running shoe – since speed is not extremely important. They are created with flex in the front of the foot (ball area) to help with the natural walking motion. I really love the Sketchers Arya Walking Sneakers.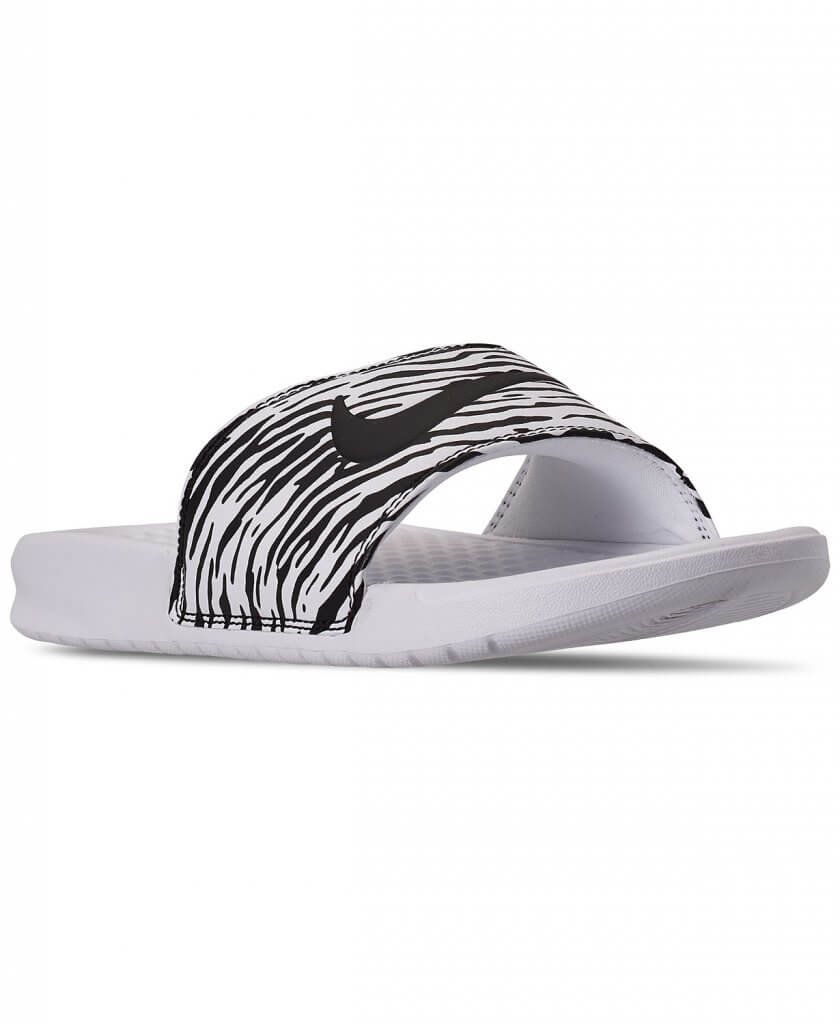 Slides
Not only can Slides be used for the summer trips to the beaches, but they can be worn after your workouts. Many slides are actually made of a water resistant material which can be worn while you take a shower in a locker room. That way your feet don't have to touch the floor. And if you choose to not use a public locker room/shower, even just changing out of your shoes after a good workout, is a perfect use for slides. My favorite are the Nike Benassi JDI Slides.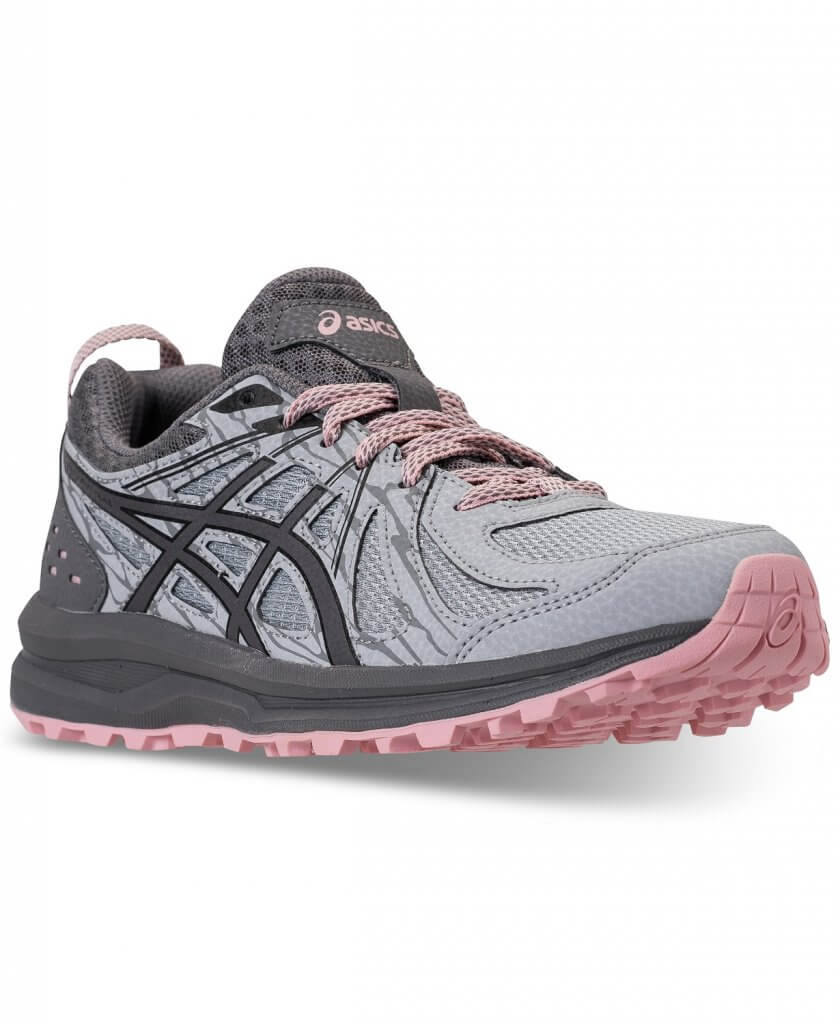 Hiking
During the Spring, Summer and Fall, I would love to do a little more hiking. There are a variety of shoes that you can get geared towards hiking, but for walking the trails, I love the "Trail Running" shoes. The Asics Frequent Trail Runners are my go to for Hiking.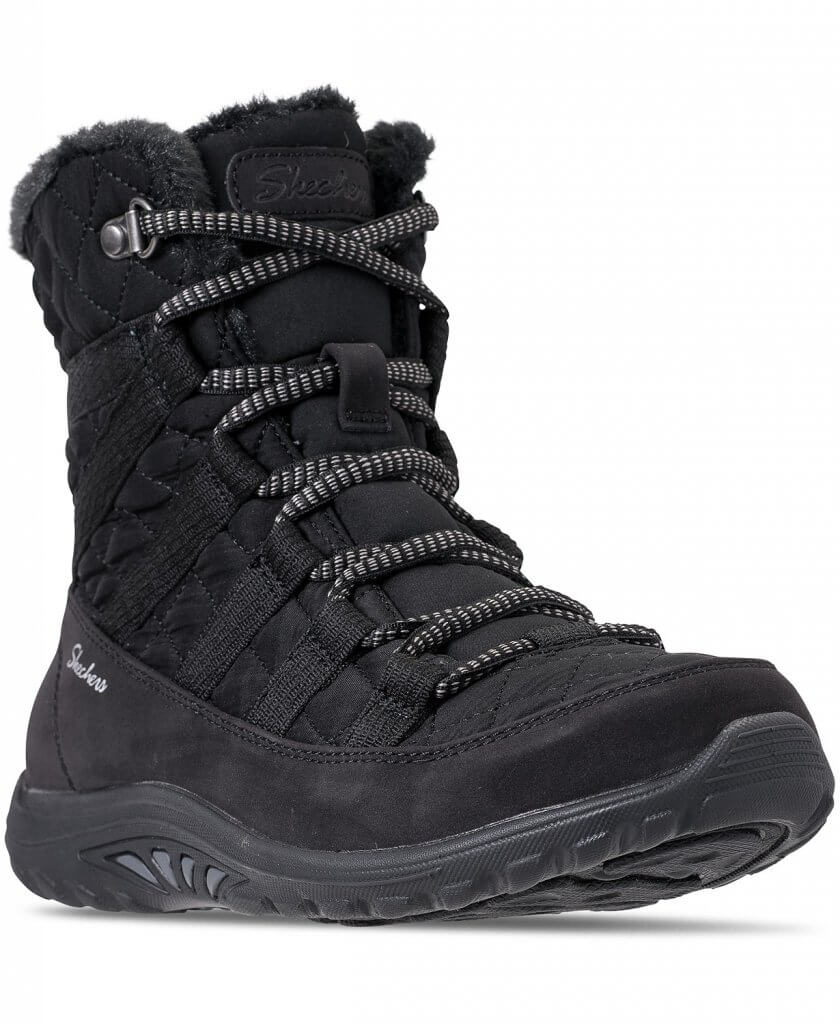 Boots
If you live in a Northern state, you will know the importance of a good pair of boots. Having cold feet, really does not do well for getting out there and being more active. You will want to pay attention to the type of tread on the bottom of your boots vs the weather outside. I know with a good pair of boots, I'd be willing to get out with the kids to run around and take sledding. Check out these Sketchers Reggae Fest – Moro Rock Boots! I'm in love.
Hubby tells me all the time that I have too many shoes. I blame it on working in a shoe department for a good chunk of my working career. But he doesn't realize that each shoe has it's own purpose – and when they're on sale, it's hard to not pick up a pair or 5.
What is your new years resolution? Are you going to try to be more active this year? Which is your favorite shoe that's on sale?