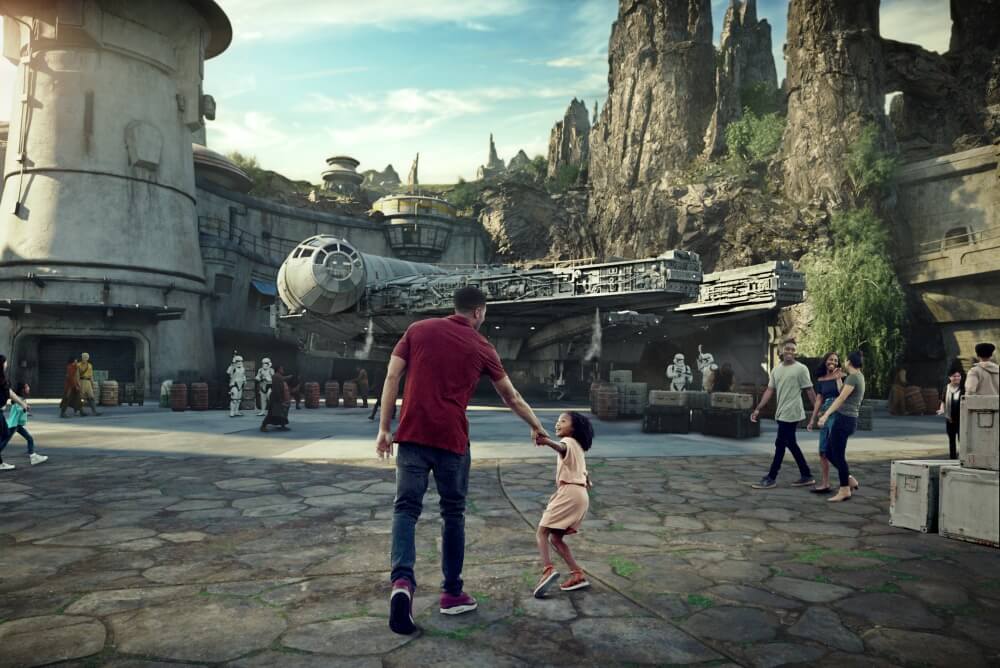 As you plan your Star Wars Trip for 2019, make sure your Galaxy's Edge plans are well prepared. Planning ahead is necessary for the best experience. The first thing you should do is wipe out any thought of doing anything other than Star Wars on the day you visit Hollywood Studios.
Getting in at Disneyland
If you are doing Star Wars on a Disneyland visit, that will be a different experience in that you will need a reservation as part of your Galaxy's Edge plans. Star Wars Land will be opening at Disneyland May 31st 2019. This is unprecedented, so there is no telling how that system is going to pay off. It might make things easier on those who have them, but they are not going to be easy to get unless you have a room at a Disney hotel. One thing we do know is that the reservations do not come at an additional charge.
Getting in at Walt Disney World
Hollywood Studios is going to be your more traditional form of craziness. You can expect to wait in line for hours for the park to open in order to be among the first to enter. Historically these sorts of openings in Disney World result in the park reaching maximum capacity and shutting down, This particular opening should do that in record time. Make sure you factor that into your Galaxy's Edge plans. You should get park hopper tickets for your entire length of stay and try to get in each and every day you are there. If you miss out on day one, you can at least get into another park. Repeat as necessary.
Star Wars: Galaxy's Edge Plans
Once you are in, the experience should be relatively enjoyable. The limited capacity of Galaxy's Edge creates an opportunity to become part of a narrative. Every aspect of Black Spire Outpost is designed to support the story experience. It's purpose is to immerse you in a way never done before in a theme park environment. You will find that the shopkeepers and restaurateurs have as much of a history as the planet Batuu itself.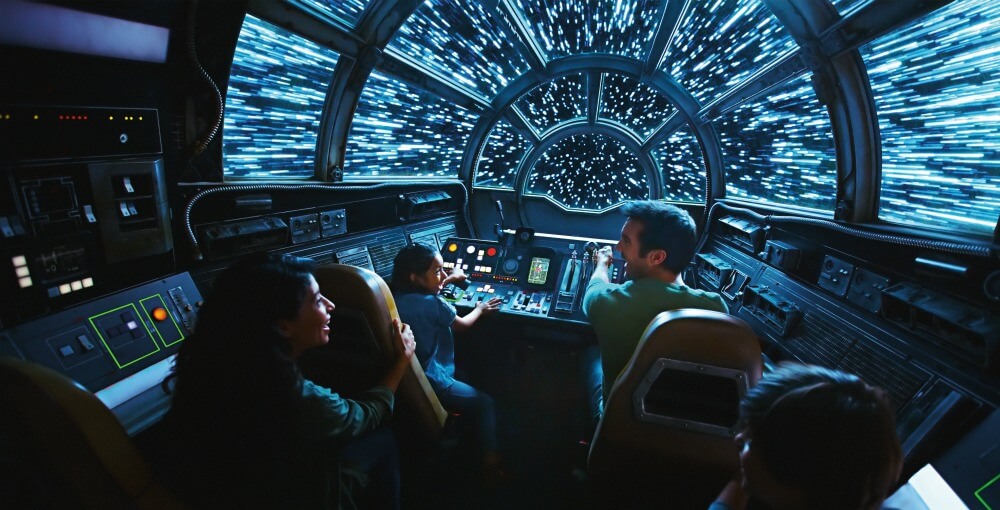 After you thrill in the opportunity to actually fly the Millennium Falcon, you will have a lot to process as you explore the busy market place and dine on the local foods. There is no strategy for getting through this new land. It is purely about exploration and letting the moment guide you. If you think too far ahead, you will miss most of the brilliance of the new Star Wars Land.