I have a confession to make: My weakness is Oreo cookies – Especially Double Stuffed.  When you add chocolate to it, it's a match made in Heaven! If you feel the same way,  I have the perfect treat for you; St. Patrick's Day Chocolate Covered Oreo Cookies.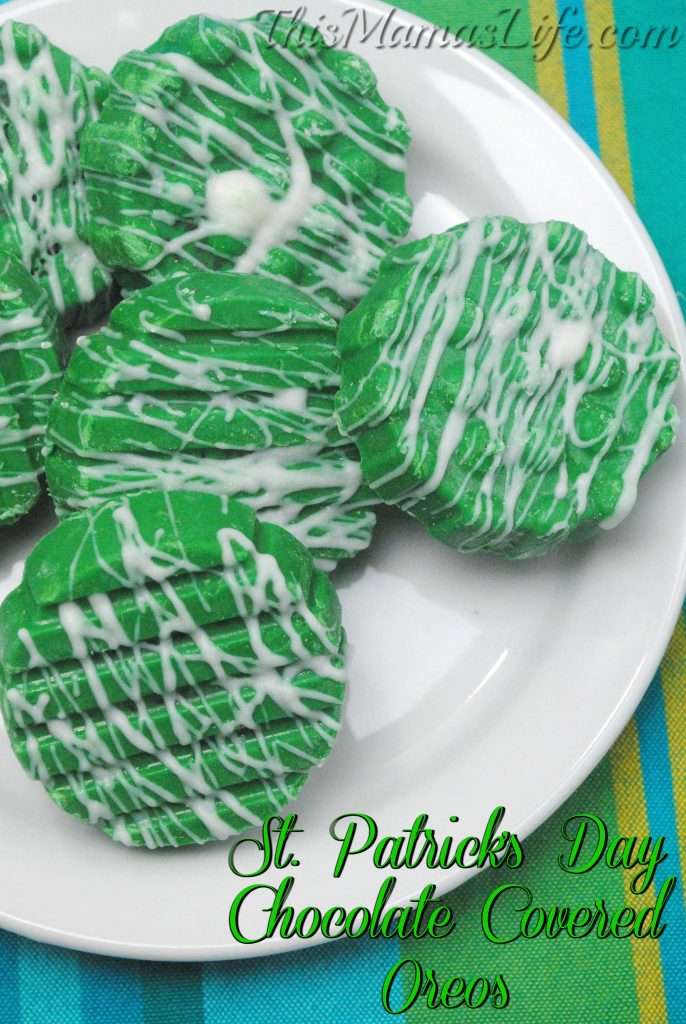 St. Patrick's Day Chocolate Covered Oreo Cookies

Ingredients:
1 package of Oreo cookies
2 packages White Chocolate wafers (Ghirardelli White Chocolate Wafers
are my Favorite)
Green gel food coloring
Wilton Dot/Stripe Cookie Candy Mold


Directions:
Using a double boiler
melt the white chocolate wafers.
Set aside 1/4 of the melted wafers for the white chocolate stripes.
Add the green gel food coloring to the melted chocolate.  Stir to blend well.
Pour some of the dyed green chocolate into each of the molds (Following the mold directions for the amount)
While the chocolate in the mold is still warm, add 1 Oreo cookie to each mold.
Cover the top of the cookie with more melted green chocolate.
Place plastic mold tray on a cookie tray and put in the freezer for 2 hours.
Remove from freezer and gently pop out of the mold.
If necessary, reheat the melted white chocolate.
Spoon the melted white chocolate into a plastic bottle
Drizzle the melted white chocolate on each of the green chocolate covered Oreo cookies
St. Patrick's Day Chocolate Covered Oreo Cookies are a great treat for those upcoming St. Patty's Day parties, or for any time of year really.  And if you have kids like my little ones, you will need to hide these before they eat them all and you get none.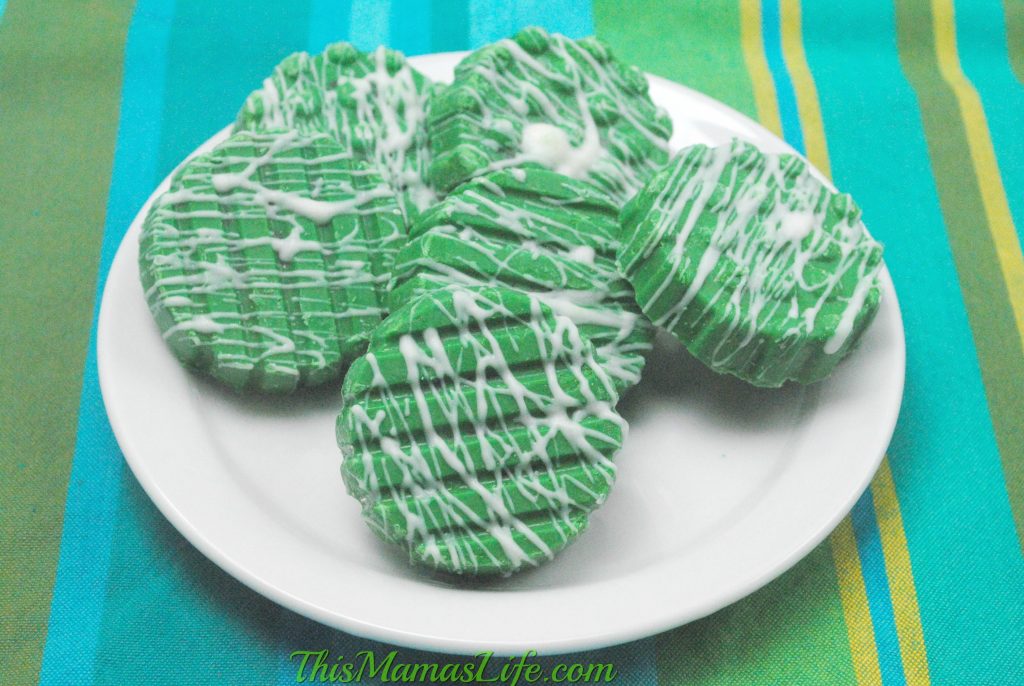 If you don't celebrate St. Patrick's Day, that's cool too. When you change the green gel food coloring to red, they become Valentine's Day cookies. You can also change the colors to pastels for Easter.
Terms and Conditions:
This giveaway ends on 3/23/17 at 11:59 PM. Winner will be notified via email. The winner has 48 hours to claim prize before prize is forfeit and a new winner is chosen, and the winner must claim prize before they are announced. Giveaway is open worldwide, void where prohibited. All entries are voluntary but must be completed as stated with verification in order to win. All entries will be verified and if it wasn't completed a new winner will be chosen. Winner will be chosen randomly using Rafflecopter no later than 3/30/17. Winner must be 18 years or older to win. Void where prohibited.