Soy Sunday: Then and Now
In 2013 when I first started writing about Mr. D's food allergy and our journey through figuring it all out I posted a photo of him (the one on the left)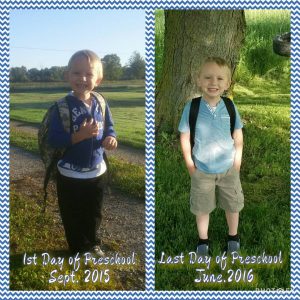 This past Friday was his last day of Preschool and it is with bittersweet feelings that I have to let you know that he is no longer considered allergic/intolerant of dairy. It is a good feeling knowing that I will not have to worry about his diet this fall in Kindergarten. But it is an equally sad feeling because the allergy community in his school not only embraced him but helped with all of our concerns and worries so that he was able to have as normal of a preschool experience as possible. It is also bittersweet as I let all of you know because for the last few years we have let you into our daily lives complete with the struggles and triumphs and you have embraced our little guy with open arms.
Beginning last October we started a process to see if he was still having the same problems as he had since he was 2 months old. We slowly processed through everything with him and by his birthday party in January, the doctor was confident in saying that he could eat "normally"
Mr. D's normal was way different than our normal so the process of getting him to eat anything that was different from before was a nightmare. We have slowly worked our way through everything that was dairy free and waited (and waited) for reactions. His last hold outs are ice cream and milk and those are only due to preference. He says they taste funny and he only wants HIS milk and HIS ice cream.
Otherwise, we have successfully been able to enjoy many meals with him at home and restaurants without checking everything on the menu. I know its terrible to say because there are so many out there who can not or will not ever have the option of moving past a food allergy. Mr. D's younger cousin is still allergic to all things Dairy and so we have passed our ideas and findings on to his mom for her use if  she wants them.  We still have to be  cautious. The doctor told us that we still have to watch him for reactions, because they may still happen. We will take them as they come and go on from there. But to try and minimize the chances of a reaction we limit the amount of dairy products he consumes in a day.
Thank you for sharing our food allergy journey with us and we will continue to keep you up to date on his adventures… I am including some photos of our little guy so you can see how much he has changed 🙂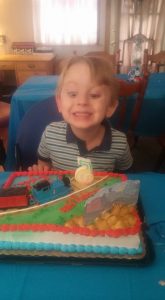 First store bought cake for his birthday party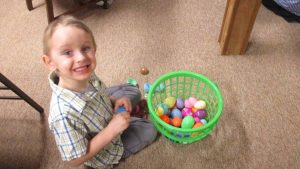 First Easter that he got to eat whatever was in the eggs from the Egg hunt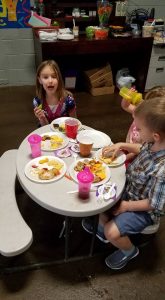 At the kid table with the same meal as everyone else for the first time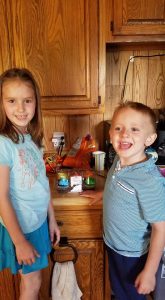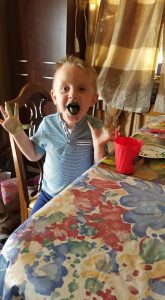 Happy Preschool Graduation Cupcakes!!!
He had a green frosted one and said that he was the HULK!