Soy Sunday 134: Enjoy Life Granola Bars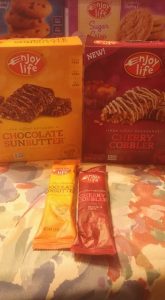 Granola bars… for some these are a staple. something that you have had at least a taste of at some point in your life. For Mr.D we haven't been able to find a granola bar that he could have… until now. Enjoy Life, one of our favorite brands has come out with four flavors:  Cherry Cobbler, Chocolate SunButter, S'Mores and Cinnamon Bun.  Each flavor is drizzled with creamy topping of either chocolate or vanilla icing over a soft baked granola bar.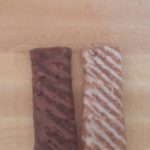 We bought the cherry cobbler and the chocolate sunbutter for Mr. D because those were ones he was interested in. when we get through the 2 boxes that we have, we will try the other ones as well and see if there might be a new favorite.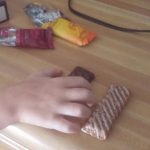 When I opened them for him to try, the first one he grabbed for was the chocolate sunbutter. I had him try the cherry cobbler as well and as good as he thought it was, he preferred the chocolate.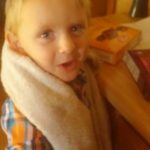 "ooh mom! that looks soo cool! can I try them?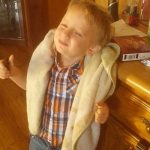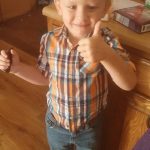 Mmh! tastes like heaven, I like it!!!
 This is AWESOME!
We are not endorsing this product for any reasons other than that we like them and we did not receive anything for this review. All opinions are 100% ours and all photos (except the stock enjoy life) photo are mine.