We have found a new favorite snack food for Mr. D! He loves these PB & J sandwich bars. They are like a granola bar but for him. He calls them jammy sammy's and loves the strawberry flavor. Mom loves that they are a healthy, good for him snack that is not too filling but helps when he needs something to tide him over till meal time especially when we are on the go.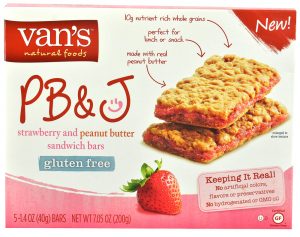 One of our favorite go to companies for Mr. D foods is Van's. They have a variety of foods that are safe for many types of food allergies and intolerance's. We have found that this product works for him and he enjoys them… which is the most important thing 🙂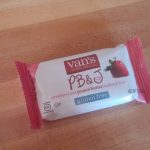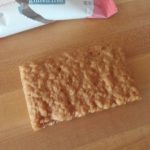 They come in a box of 5 and are individually wrapped, like most granola bars, so they are easy to throw in a bag and take with us.
Mr. D loves that they are the perfect size for his little hands and knows that when we go to his sisters dance class, mom has one in the bag for him to snack on while waiting for her to finish her lesson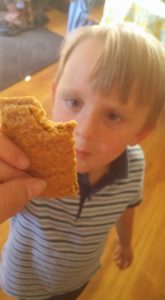 We are not endorsing this product for any reasons other than that we like them and we did not receive anything for this review. All opinions are 100% ours and all photos except the stock Vans photo are mine.