Soy Sunday 132: Snacks for School and Home

Over the course of the next few Sundays I will be going over some of the new snacks and treats that we have been enjoying with Mr. D at home and at his preschool. Now that he is in school at least 3 days a week and latchkey after for 4 hours on those days, he requires more snacks and foods while away from home. These snacks have to be portable and able to be kept at room temperature as well as be allergy free as he has several different allergy alerts in his classroom.
There are several different items here that we have used, are using or will use for different treats, snacks, etc. The items I want to tell you about in this post are drinks, pre-packaged portable snacks, and cookies.
Drinks:
I try to send these type of drinks in to the school with him simply because they are easy to transport, use and throw away. I always send in at least one of his milks and some form of juice. Sometimes I send in his thermos instead but even then there is always one of his milks in his backpack… just in case.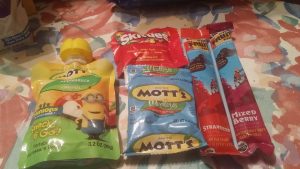 Pre-packaged snacks:
These are just a few of the different items that I keep in his backpack for snacks. The grab and go items make it easy for the teachers to provide a snack for him when he needs one. They are also good for when we are on the go, so it is nice to have them with us all the time. His favorite is the applesauce but the Clif's organic fruit rope is a really close second.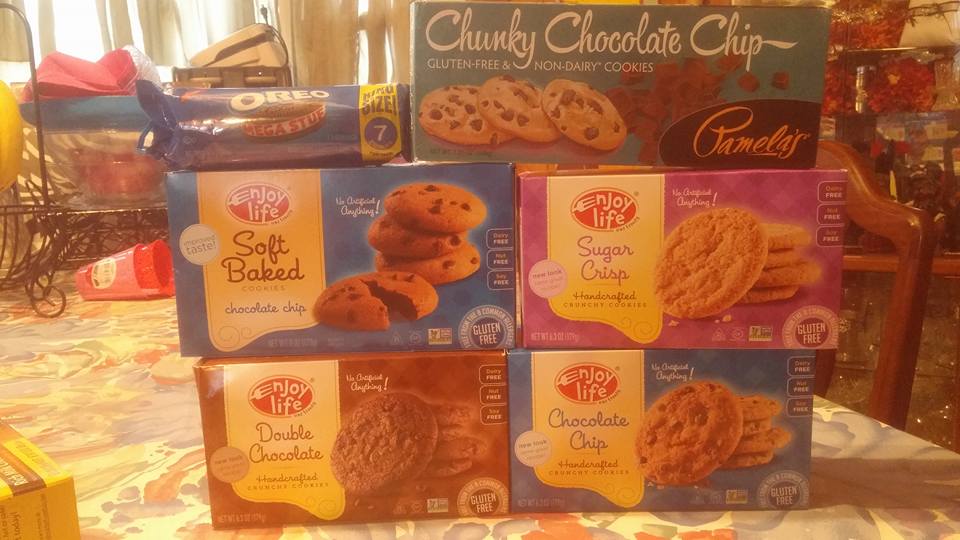 Cookies:
The last item I want to tell you about in this post are the cookies that we sometimes pack in his lunch box. We used to be limited to just a very few types of cookies, or so we thought. I found these cookies in our local Kroger and Meijer in their specialty sections. I was so thrilled to Mr. D friendly cookies that were not just Oreo's. Not that there is anything wrong with Oreo's as those are still his favorite, but sometimes variety is nice. I found from the Enjoy Life Brand: Soft Baked Chocolate Chip, Sugar Crisp Sugar Cookies, Double Chocolate Chip Cookies and Chocolate Chip cookies. I also found another brand, Pamela's, which is gluten free and dairy free. These cookies make up quite a few different options for desserts for Mr. D and he loves the new variety that he has.
What are your kids (or yours) favorite snacks for during or after school? Do you have a fall back favorite that works when ever? any recommendations that you think we should try? Let us know 🙂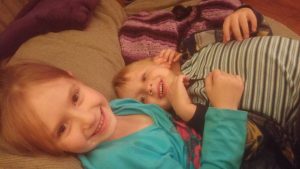 all opinions are 100% mine and mr. d's. all photos are mine. we were not compensated in anyway for this post and this is not an endorsement of any of the brands featured.