Who doesn't love french toast? the soft yummy goodness of thick cut bread, the egg/milk wash and the toasty goodness mixed with warm butter and syrup drizzled all over it… wait milk?! butter?! bread?! oh great another thing Mr. D cant have… or can he? Yes folks we have another winner…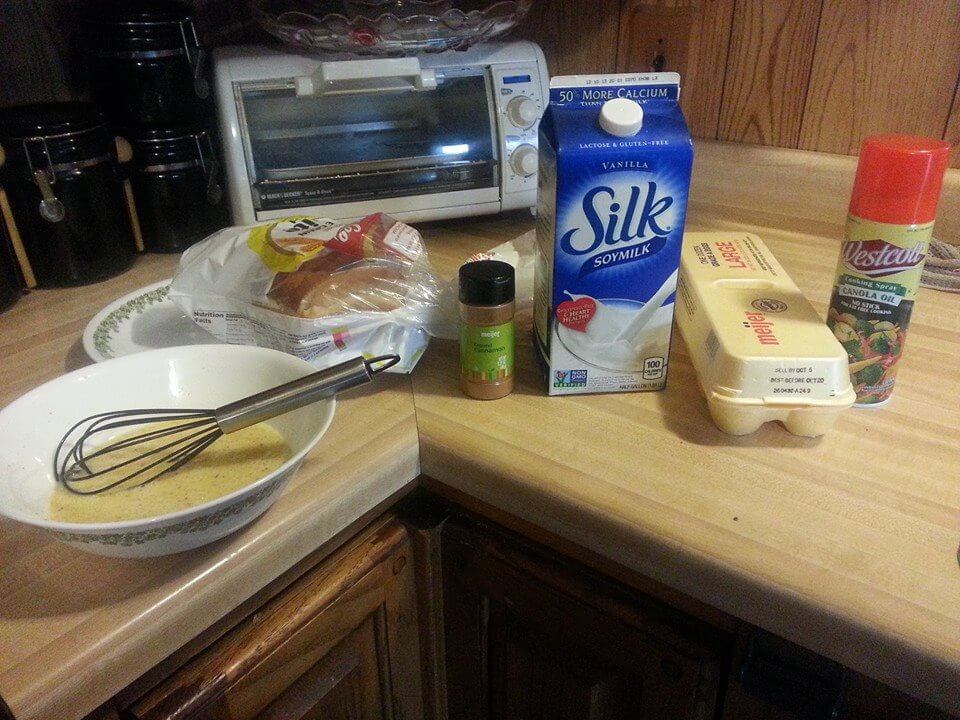 Typically when I make french toast at home I make it with milk, vanilla, cinnamon and thick cut texas toast style bread. For Mr. D had to switch it up; instead of the vanilla flavor I used his vanilla soy milk, a dash of cinnamon and his bread. I also used a little non-stick cooking spray because I was using my stove top griddle instead of a pan or electric griddle… I love my new stove! the griddle can be switched out for another grill top.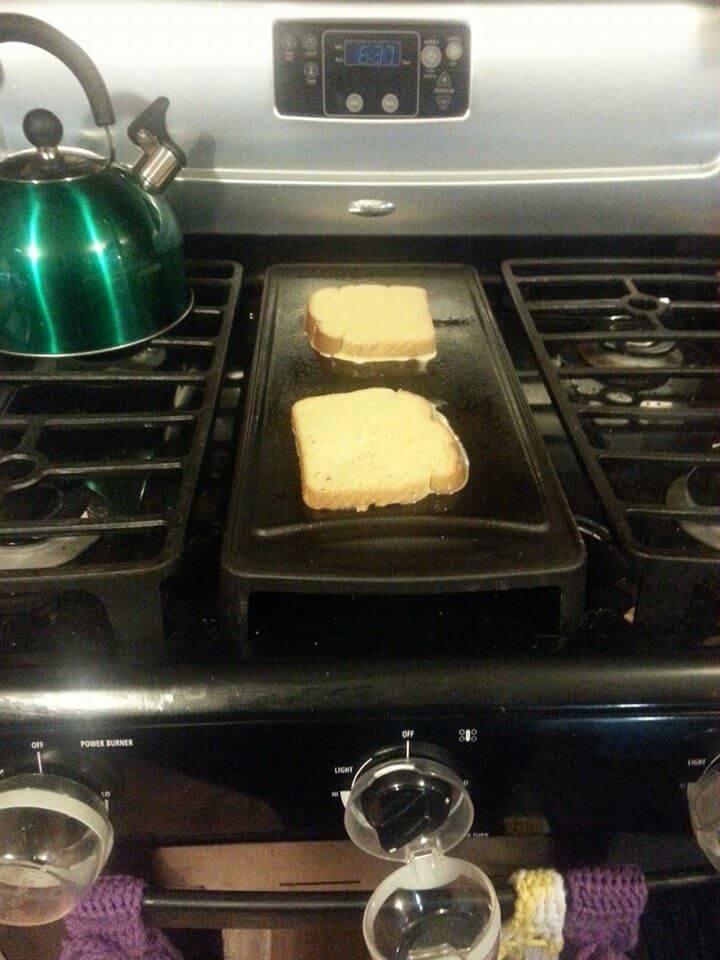 Once the french toast was nice and brown on one side, i flipped them over and let them cook a little longer, by this time the house smelled like vanilla cinnamon french toast and both kids were dancing around the kitchen for it. By the way we had this for dinner one night as weekday mornings are a little hectic and this momma does not have time to be whipping up a batch of french toast.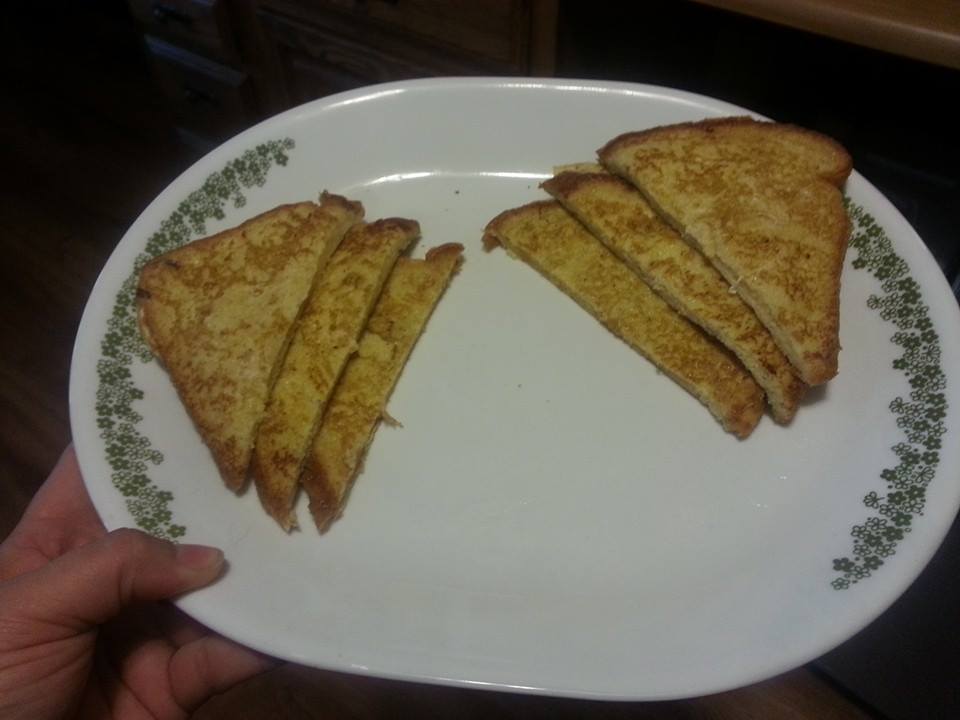 Finished product! three slices of Cinnamon-Vanilla French toast cut in half and served to both Mr. D and Miss. Z who loved it as much as her brother and asked for more after these were finished…