If you're like me, I'm not a morning person.  They're so hectic.  And to top it off I'm always waking up late.  So this make-ahead Slow Cooker Apple Cinnamon Oats recipe is just one less thing that is needed to be done before starting my day.  And the bonus part of it is, this healthy and delicious overnight breakfast recipe will have the house smelling like freshly baked apple pie when we up in the morning.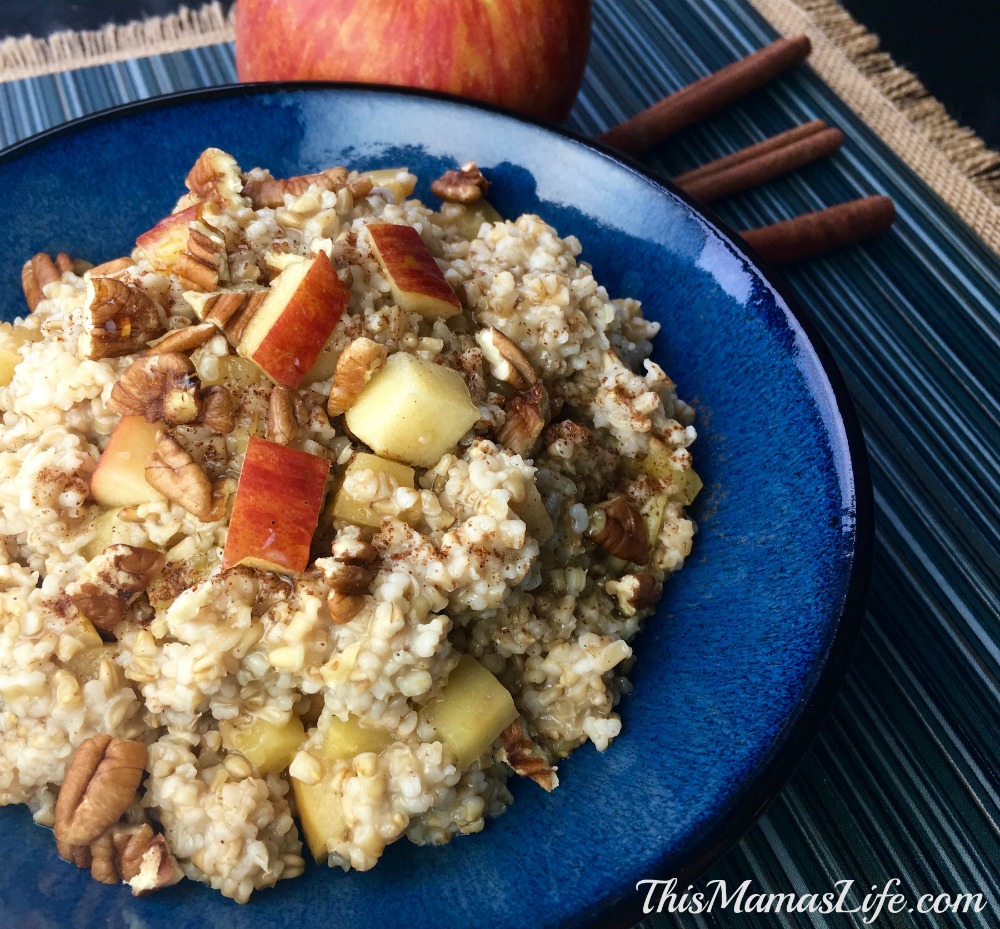 For this recipe we used Steel Cut oats. I always recommend using a Slow Cooker Liner. That way you don't get the oats baked onto the side of your slow cooker.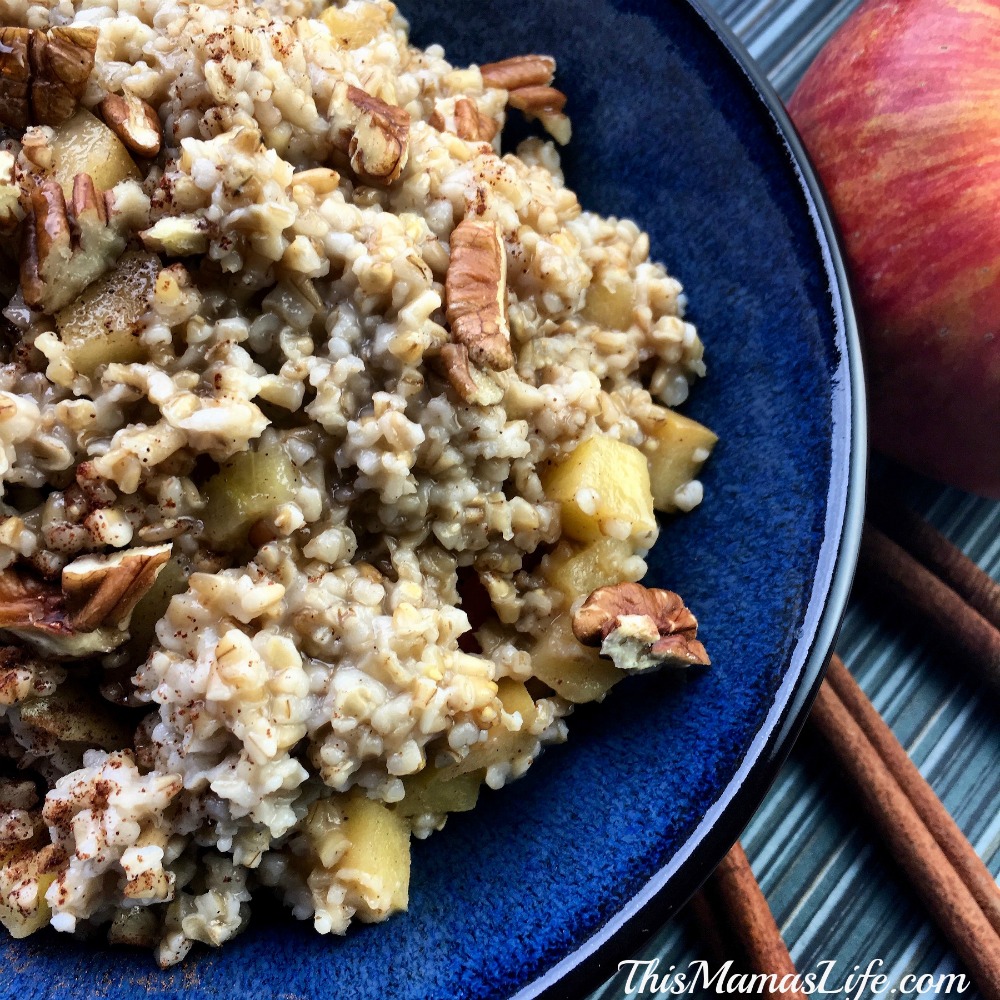 Slow Cooker Apple-Cinnamon Oats
1 c. steel cut oats
3 c. water
1 c. fresh apple cider
2 medium apples (cored and diced)
1½ T. honey (preferably local)
1 t. ground cinnamon
½ t. ground nutmeg
½ t. ground allspice
½ t. salt (to taste)
Add oats, water, cider, apples, honey, cinnamon, nutmeg, allspice, and salt to a heavily greased or lined slow cooker crock and stir to combine.

Cover and cook on low for 6-8 hours. Actual cooking time will vary depending on your slow cooker, so check to see if it's done after 5 hours and adjust cooking time accordingly.

To serve, allow to cool slightly before spooning into bowls and topping with fresh chopped apples, pecans, and some real maple syrup, if desired.
The cooking times for this recipe were based on using Steel Cut Oats only.  Please do not substitute any other type of oats for this recipe. 
It very important to either line or heavily grease the sides of your slow cooker crock before preparing this recipe. If you skip this step, the oats will stick to the sides and will be very difficult to remove.