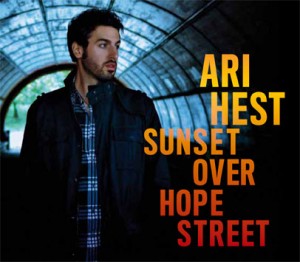 Want to send your mom a card for Mother's Day, but just dont have the time to get to the store?  Well, how about sending her a Musical Card – Featuring Ari Hest.  To send this great card to your mom – just click here.
A little about Ari Hest:   In March, Ari released his first full length album in four years through Downtown/Mercer Street Records, titled Sunset Over Hope Street. You may have heard of Downtown/Mercer due to their work with legendary artists such as Cyndi Lauper, Scissor Sisters, Cold war Kids and more. Unlike his label mates, Ari's music focuses on soft, sweet songs about love and personal growth. You can hear a song on the ecard, or check out his Facebook page for more
*I was not compensated for this post.