Lately it seems common place to hear about a person's vehicle being broken into and their valuables stolen. And it's a horrible experience if it happens to you or to someone you love. A lot of people try stashing things under the seat, or in the glovebox, but that's no match for a thief. Not to mention the constant worry you feel if you need to leave something of value in your vehicle while  you are shopping or running errands. If only there was a way to install a safe in your truck… Well, now there is!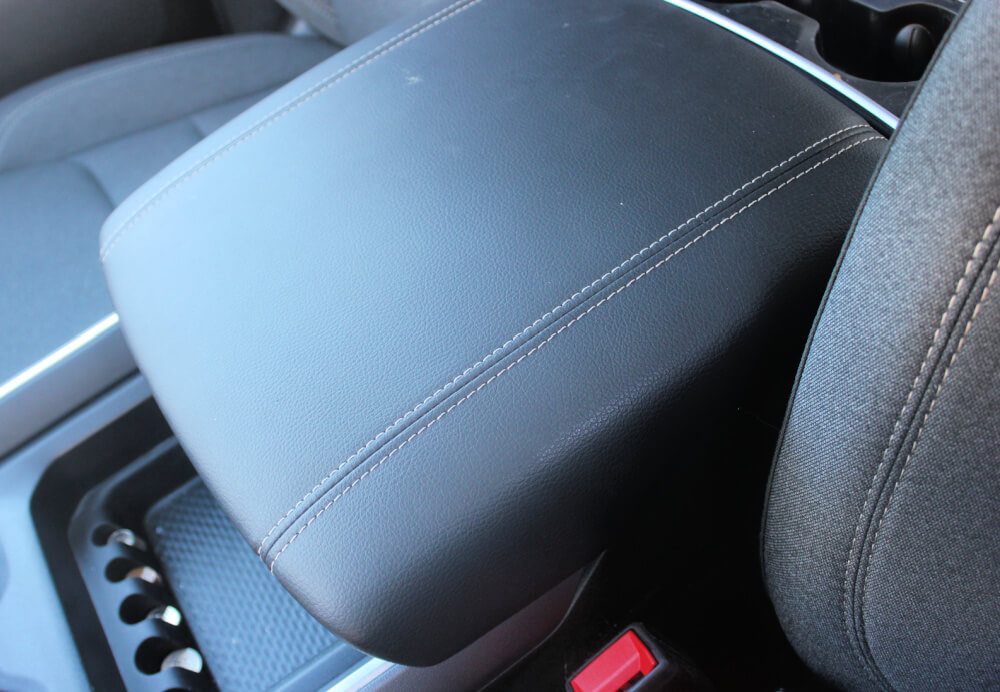 Console Vault® In-Vehicle Safe makes safes that can be installed into your vehicle. You can browse their "Shop By Vehicle" page to see if they have one for the make and model that you own. These safes allow you  to store valuables safely and securely within your vehicle. A would-be thief walking by won't be tempted to break in because everything is out of sight. And even if he did break in and find the safe, he would be unable to open it.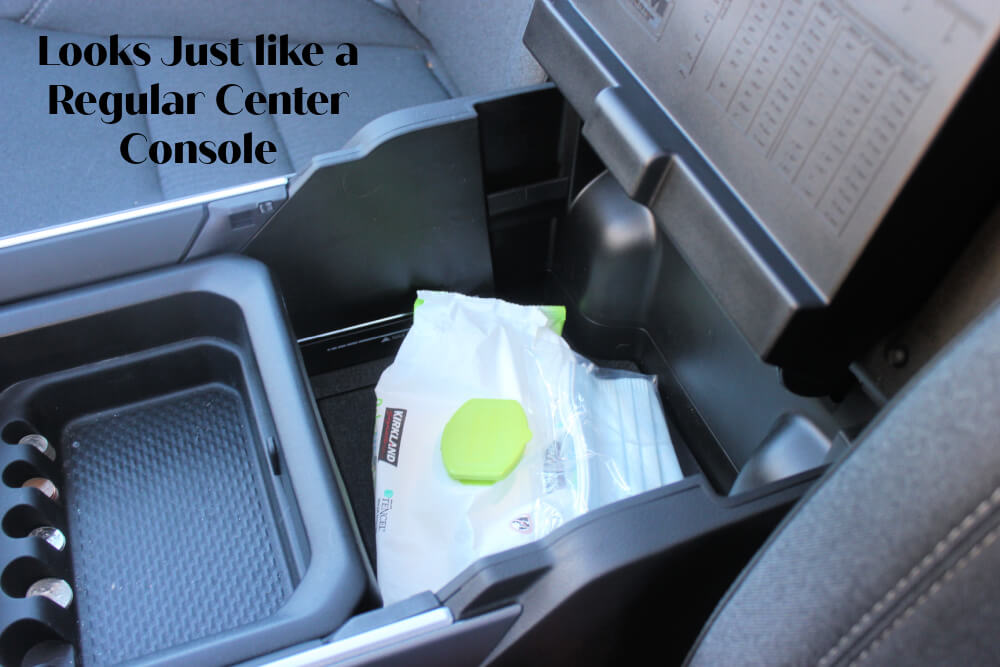 The center console in my Dodge Ram looks like a normal center console. But hidden inside is a secure in vehicle safe. This product is made for the 1500, 2500 and 3500 series Dodge Ram pick up truck with bucket seats or captain's chairs. You can choose between three lock options: a high security barrel key lock, a three digit keyless lock that is unique to  Console Vault® In-Vehicle Safe, or a four digit keyless lock.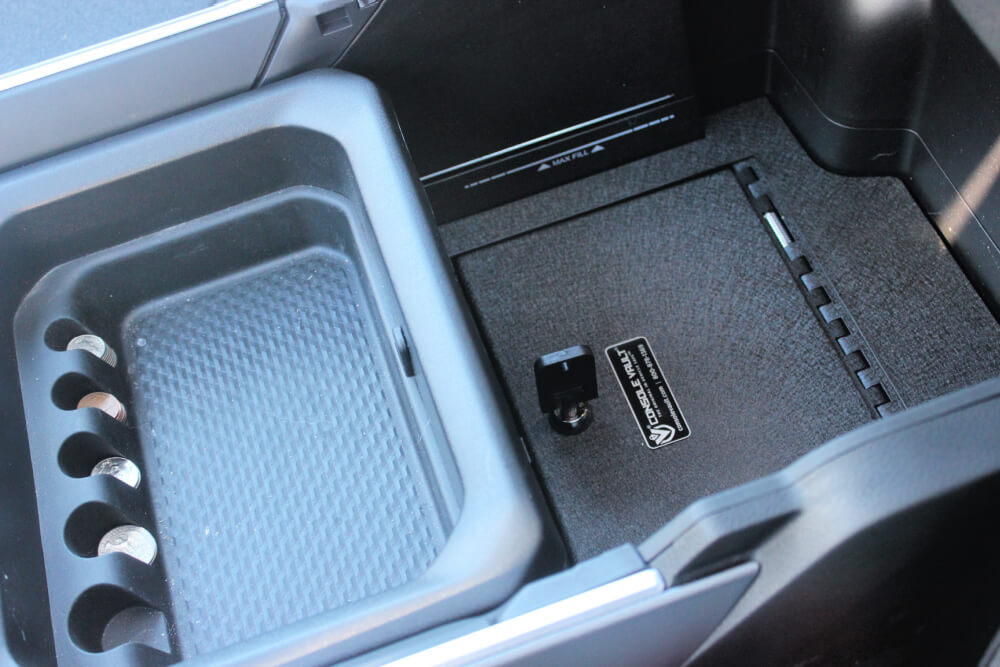 Features of the in-vehicle  Console Vault® In-Vehicle Safe include:
· Heavy Gauge cold rolled plate steel with welded tabs and notch seams
· Superior triple guard locking system resists prying
· Drill-resistant locks
· Easy 10-15 minute installation
· Secures inside your factory console
· Perfectly balanced spring-assisted door
 Console Vault® In-Vehicle Safe has recently made the greatest design improvement since the product was first developed. It now has a new Triple Guard Lock System that incorporates a latch design similar to the pins used in the doors of bank vaults. This greatly increases security, providing you with the peace of mind that your  valuables will be kept safe and secure. The design also includes a front channel that incorporates the lid into the body of the  Console Vault® In-Vehicle Safe itself, which ultimately eliminates the stress from the physical lock. With the interior measuring 10″ long by 12.5″ wide by 3″ high and the lid opening measuring 6.25″ long by 9.25″ wide, there is plenty of storage space for the valuables that you choose to leave in your vehicle.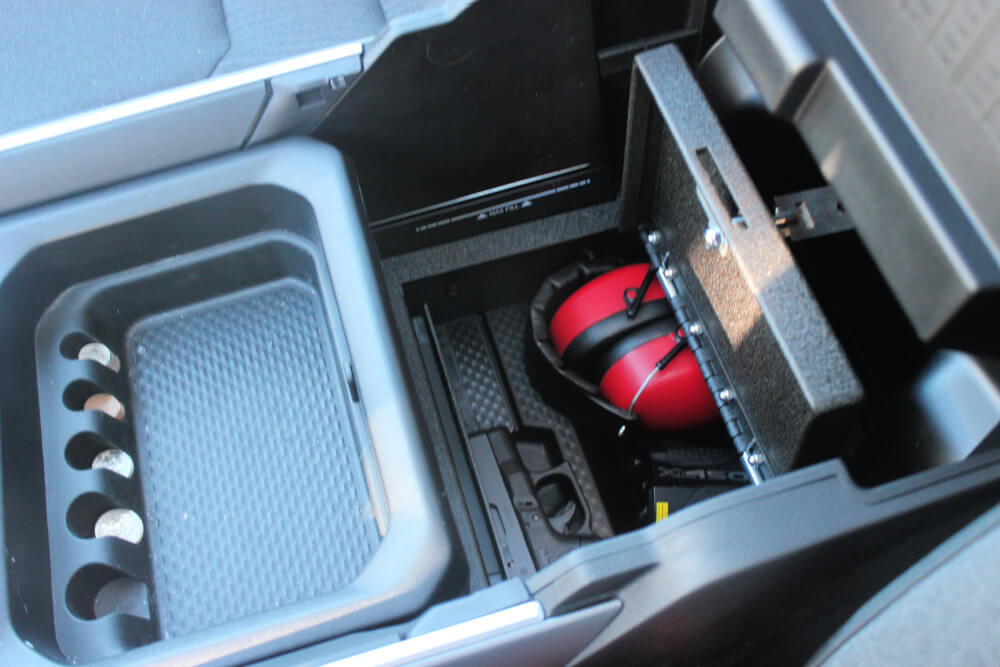 With one of these in-vehicle  Console Vault® In-Vehicle Safe, you will no longer need to worry about having your things stolen from your vehicle while you are gone. Security and peace of mind would be a great gift to give to someone you love this Christmas!