This is a sponsored post written by me on behalf of Mondelēz International Group. All opinions are entirely my own.
This weekend we have all three of the kids together.  Peanut and Lil C both miss their big sister when she's at her mom's house.  So, we try to make the weekends where all three of the kids are together something they can remember.  Besides doing the basic household and sibling things, we try to do something different each time they're all home.  This weekend we took some time to create some fun snacks, that not only are cute but appeal to everyone's taste buds.  Thankfully we have a Kroger Store just a few minutes down the road from us, because we had an impromptu trip for some important goods – like RITZ Crackers! I love Kroger because I can always count on them to have everything I need.  If you don't have a Kroger close you to, I suggest visiting one of their banner stores like Scotts or Food for Less.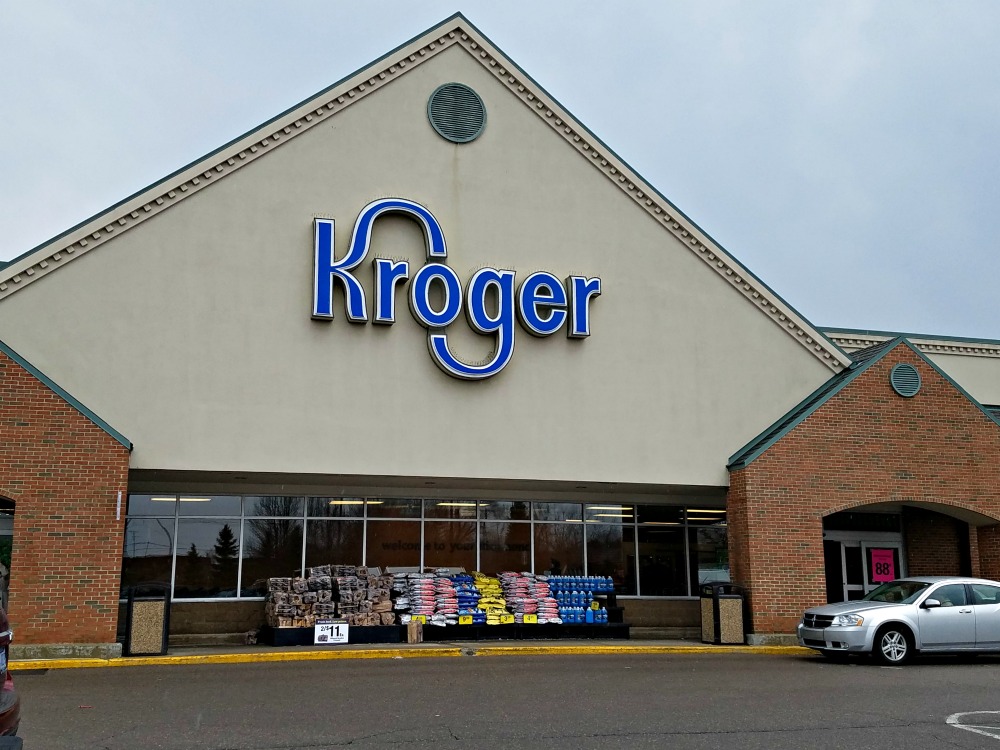 We're trying to make sure that all the kids get a good amount of fruits and veggies in their diet.   Sometimes it can be a little difficult.  Peanut looks at fruits and veggies, in their natural form, and tells me "Dirt" or "Blah."  Both of her phrases mean that she will not try it – even if she ate it a few hours ago and loved it.   So, we need to make sure that our treats are something fun.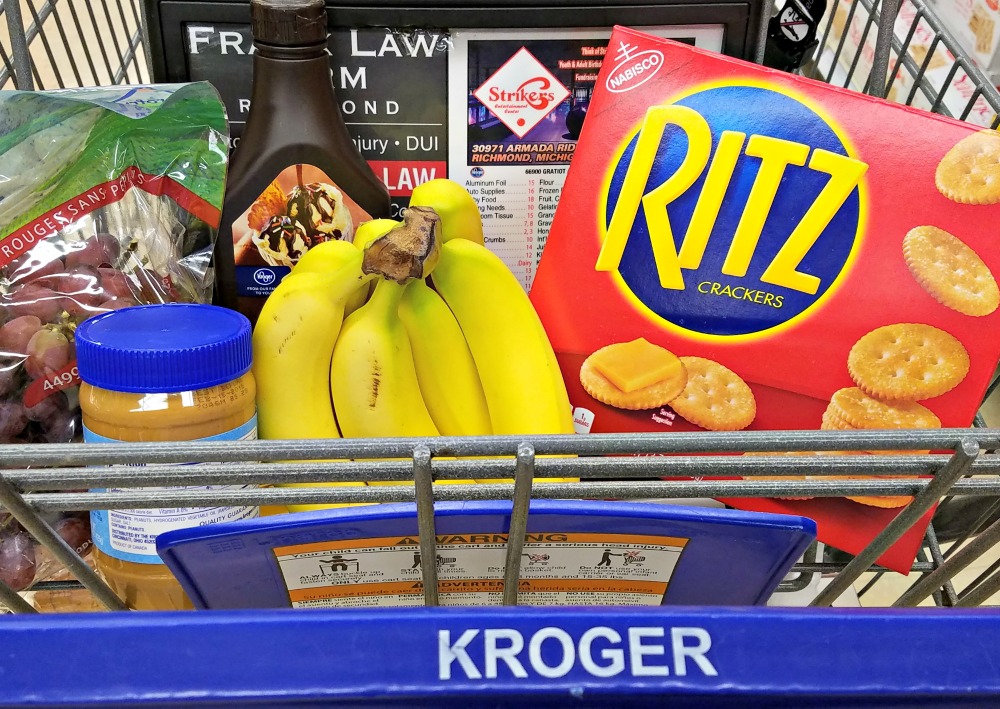 These are some of our goodies for this weekend's treat.  We're creating Bumble Bees!  Not only is it a delicious treat, but this mama is going to put in a little educational twist!  Peanut, who is almost 3, will be able to help me count the crackers we need, or the slices of bananas and grapes.  Lil C, who is 10, will be able to use this to learn a little more about fractions. Miss G, who is 15, will be able to figure out the nutritional value of each Bumble Bee.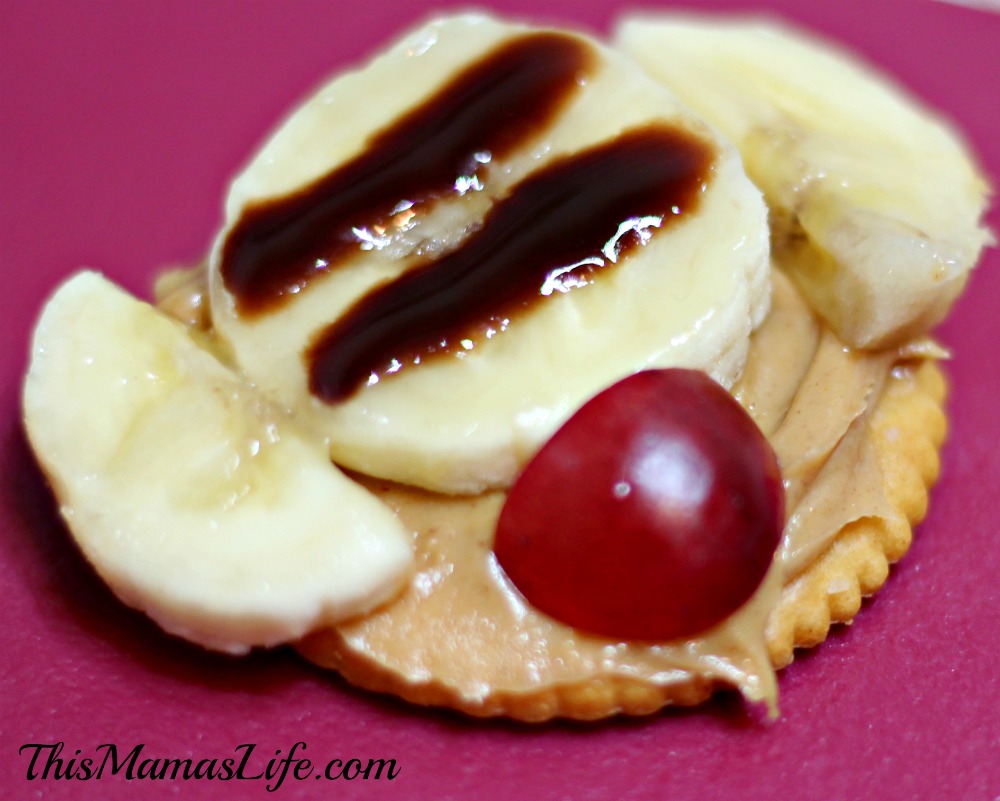 RITZ Crackers are a staple in our house.  They are great for party trays, for after school snacks, and for the occasional upset tummy.  I did notice when I was at Kroger that they sell RITZ Crackers "Fresh Stacks."  This is perfect for those who only eat a hand full of crackers at a time. Where we, as a family, can go through a whole box in a day.

RITZ Crackers Bumble Bees
Ingredients
2 Tbsp. peanut butter
12 RITZ Crackers
1 banana, cut into 24 slices
1-1/2 tsp. chocolate spread (at room temperature)
3 seedless red grapes, quartered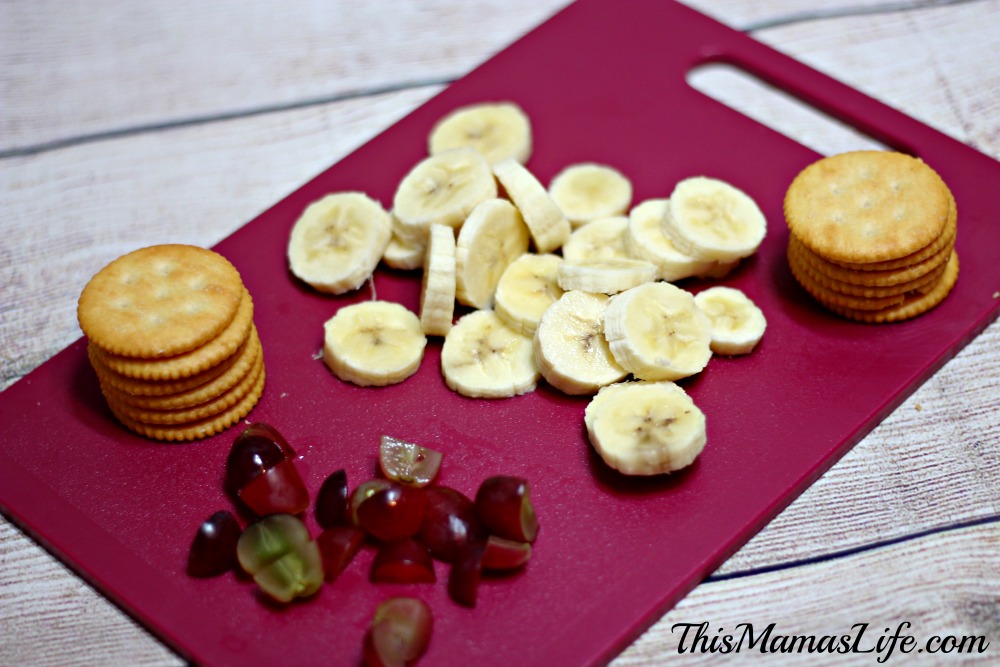 Directions:
1. Spread peanut butter onto crackers.
2. Top each peanut buttered cracker with 1 banana slice
3. Cut grapes into quarters – and place one grape in front of the banana slice – for the bees' head.
4. Spoon Chocolate Spread into resealable plastic bag – cut a small hole in the corner of the bag.
5. Use your bag to spread horizontal lines onto the banana slices – to resemble bumble bee bodies.
6. Cut remaining banana slices in half
7. Place these halves next to the whole banana slices for the bees' wings.
8. Place on your "hive" (serving plate) and serve
Nutrition Information Per Serving: 90 calories, 1g saturated fat, 0mg cholesterol, 70mg sodium, 11g carbohydrate, 1g dietary fiber, 5g sugars, 2g protein.  Because of peanut allergies, you can always substitute the peanut butter with one of your allergy friendly nut butters.
How do RITZ Crackers inspire you?  Share some of your Ritz Recipe ideas with us!  I'd love to try some of them out.
You can find even more awesome recipe ideas at FamilyRITZpiration.com! Let me know which ones you try!