This past summer Peanut has been quite interested in doing what I am doing.  For the last 6 years, I have planted a vegetable garden in my yard.  Up until 2017, my garden was quite small, only a 8×3 foot garden.   Once we moved, it grew to being over 20′ x 15′!   Peanut loved being able to help me plant in the garden, and she really loved helping me pick the food once it was ripened.   I even got her to help me weed the garden a little. The one thing that she always asks for is her own gardening kit.   Rigaorz sent her a Rigaorz Kids Gardening Kit for an early Christmas gift.  She can't wait to put it to use.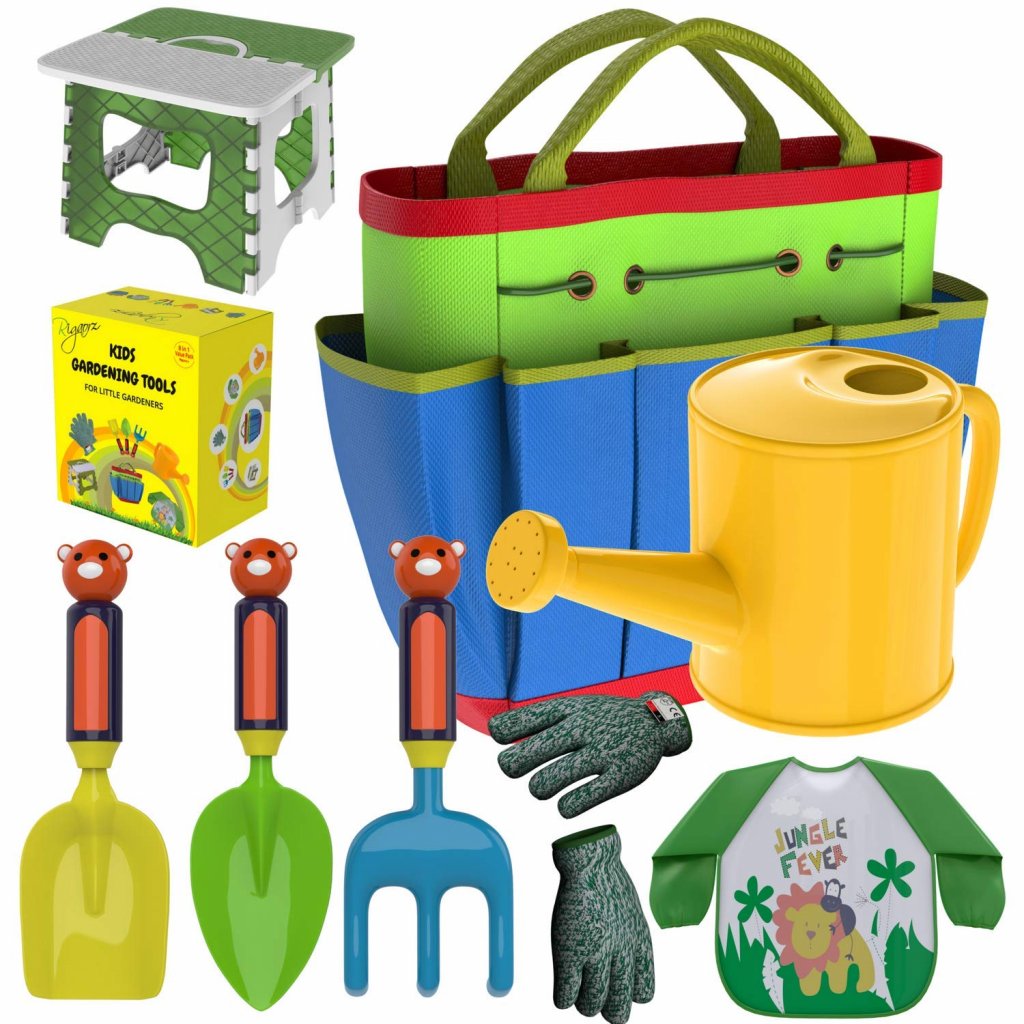 About the Rigaorz Kids Gardening Kit
Rigaorz wanted to create an outdoor toy that was a way for Moms to get their kids of technology and outdoors to explore nature in their own yard.  By gardening, children are taught to cherish organic food grown by farmers.  They are also able to develop a curiosity to nature; plants, insects, bees, flowers, worms and the earth.  Another thing that the Rigaorz kit helps with is children's motor skills.  They will learn the hand-eye coordination needed to dig a hole, plant the fruit/vegetables/flowers, and to carry the water to keep the plants hydrated.
The Rigaorz tool set includes:
3 Metal tools for the little gardener
Canvas Tote
Watering Jug
Garden Gloves
Waterpoof Smock
Portable Work bench to step or sit on
You can purchase your own Rigaorz Kids Gardening Kit on Amazon. Or you can try your luck at winning one of 10 that Rigaorz is giving away to the This Mama's Life community. If you'd like to enter this giveaway you can enter through this Amazon Giveaway page.  Do you have a child who loves to dig in the dirt?