Here in upstate NY, the leaves are about at peak. While there are many ways to preserve the leaves, I've honestly tried that before with less than stellar results. So this weekend we went with a reverse fall leaf craft project – we enjoy the leaves and then throw them away when we're finished. Here's how it turned out: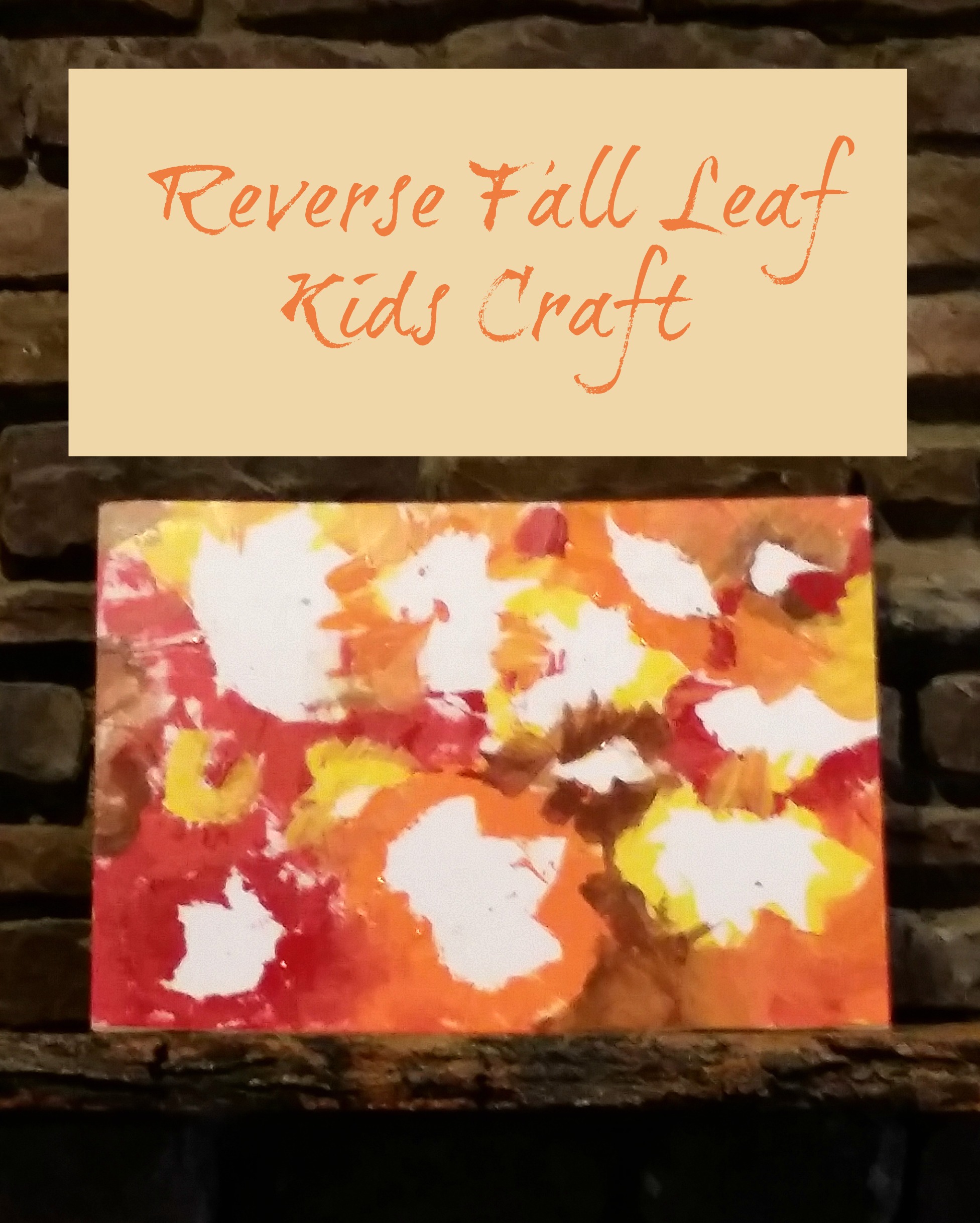 I'm always looking for fun projects to do with the kiddo. Between my job and her school and other activities, it's hard to find quality bonding time. Thankfully, she loves making crafts, and so do I! Making crafts together is our preferred way to spend a Saturday afternoon. (Well, that and her being a "spy", which I'm trying to discourage!)
Anyway, back to the fall leaf craft. Pretty cute, right? It took less than a half hour from start to finish. We waited longer on the checkout line in Walmart to pay for the paints! We really love the way it turned out. Here's how we did it.
Supplies:
Foam poster board (that's what we used, but if I did it again, I'd probably go with a canvas)
Leaves from the yard
Double sided tape
Paints in any colors you'd like – we chose fall colors
Foam brushes
Instructions:
Begin by painting around the leaves, using short outward strokes so that little ones aren't painting underneath the leaves. This was actually the hardest part for my kiddo. She didn't quite understand that we were painting around the leaves and not the actual leaves. And then she wanted to paint inward, which just broke the leaves.

Remove the leaves and tape.
When we were finished, I leaned the project on the mantle to dry. I ended up loving it so much that I just left it there! We did put her name and the date in the corner like a "real" artist (with a gold metallic Sharpie.) This cheap and easy afternoon fall leaf craft project has become fall decor we'll put on display for years to come! My only regret is that it's on a foam board and not a canvas. We might have to go for a redo!
Have the leaves started to change in your area yet? Do you do crafts with them to preserve them too?