Peanut was just asking me the other day when we are going to go back to Goldfish Swim School for lessons.  Because of Junior's birth, we took January and February off from Swim lessons.  I know Peanut was excited that her baby brother was here, but I know deep down she misses learning how to swim.  Also the fact that it's winter and too cold to be outside makes her miss Goldfish even more.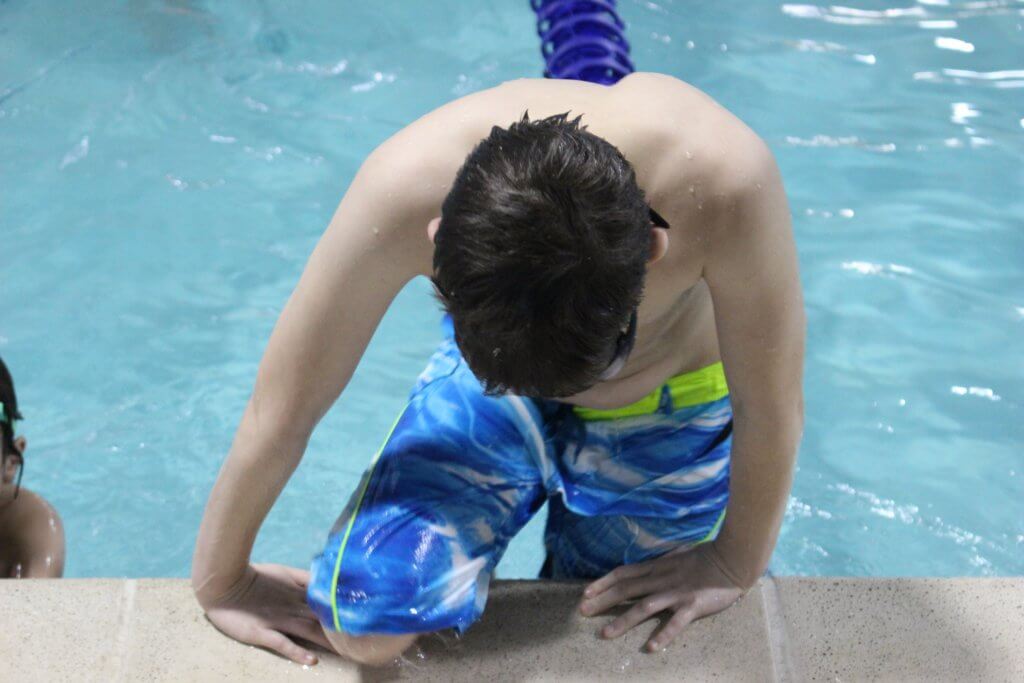 (Goldfish Swim School has provided me with the experience of swim lessons)
Here are 4 reasons that you should take winter swim lessons
The weather outside is cold
Sometimes, I really wonder if I am cut out to be a Michigander.  Winter is my least favorite season because it is so cold. So if you're looking to keep out of the cold, then swim lessons are for you. Being in an indoor swimming pool is a great winter activity for both the parents and the kids. Especially when your swimming at one of  Goldfish's 90 degree pools! It helps you
Winter is typically the least busy season for families
Because of School and work and the gloomy winter weather, many families are less busy than they are in the summer.  I know at least for us, our summer can be booked daily.  There is Karate for C, and then gymnastics for peanut, and then we tend to go up north on the weekends. During the winter we are not traveling , so I'm not worried about missing classes because of our vacations.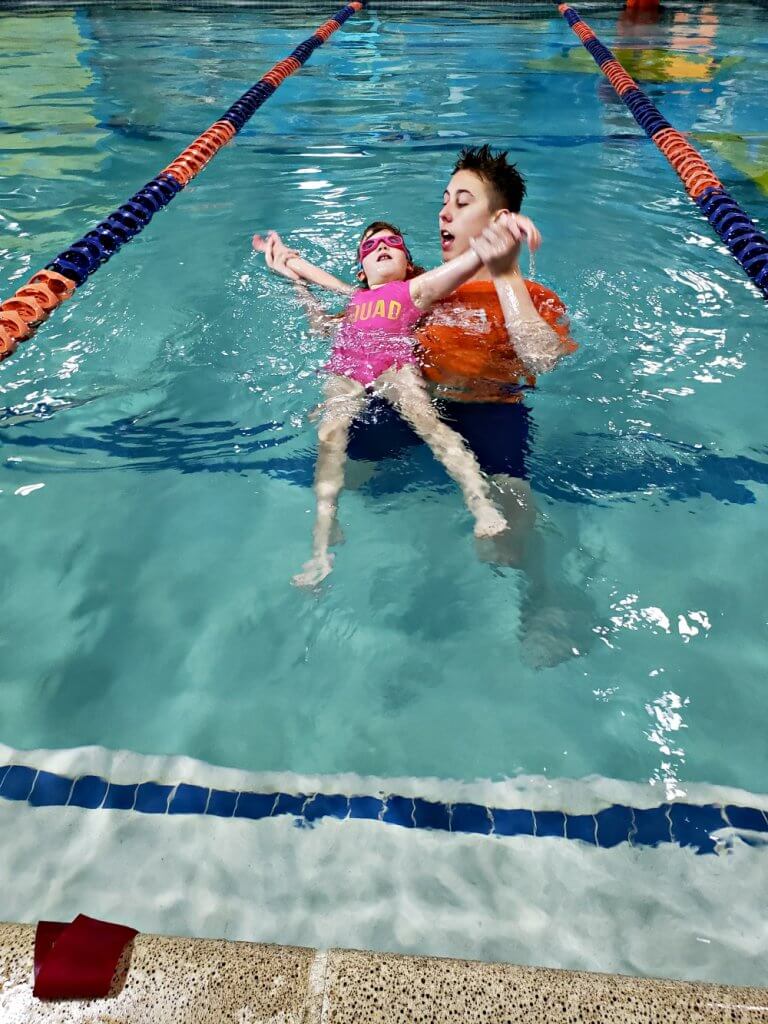 Kids learn best through play
I love watching Peanut play.  She sees it as just having fun, I see her learning.  Just like with her swimming lessons.  Peanut sees it just being fun and playing in the water, I see her learning how to swim and how to be safe in the water.  The Goldfish Science of SwimPlay® curriculum provides a strong foundation for intellectual and emotional growth, creativity, problem solving and more!
Winter Lessons Prepare the kids for Summer Swimming
Swimming is a sport that requires consistency to see progress. By starting in January, kids can see results in time for pool and beach season in June (or that spring break we are already looking forward to). Plus, each child learns new skills differently and at his/her own pace so starting in the winter is the best way to ensure progress by summer.  And for those who have learned most skills, it gives them a chance to practice and improve them before summer.

What is your favorite part about swim lessons during the winter?

This post may contain affiliate links.