I love having the gang over for the big game.   Watching the game, surrounded by friends, munching on delicious foods.  When it comes to the game day, everyone brings something. Typically the host makes meal or something warm to snack on (since it is a little chilly in Michigan still) and everyone else brings munchies and drinks.   This time game day was at my house, which still is in minor disarray – So we went for something quick to make, that has a little kick and you can eat with your fingers: Nachos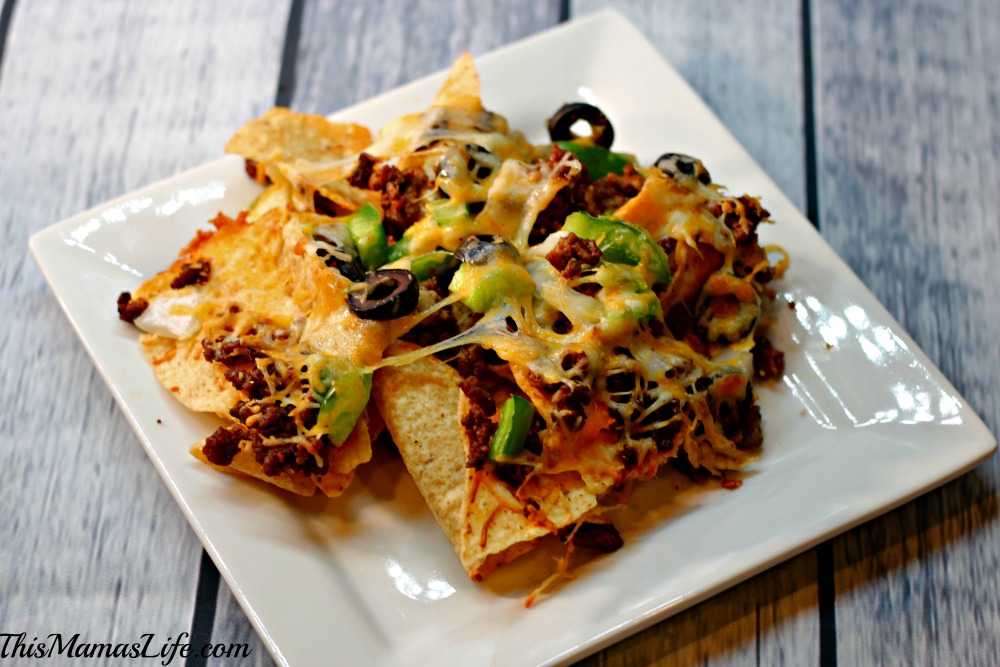 These Nachos are super easy to make.   And the best thing about these are you can add what you'd like to them.  This time we added some Lindsay Olives to the top.  Such a Touchdown with our guests!  Even better, I was able to get a coupon for $1.00 off!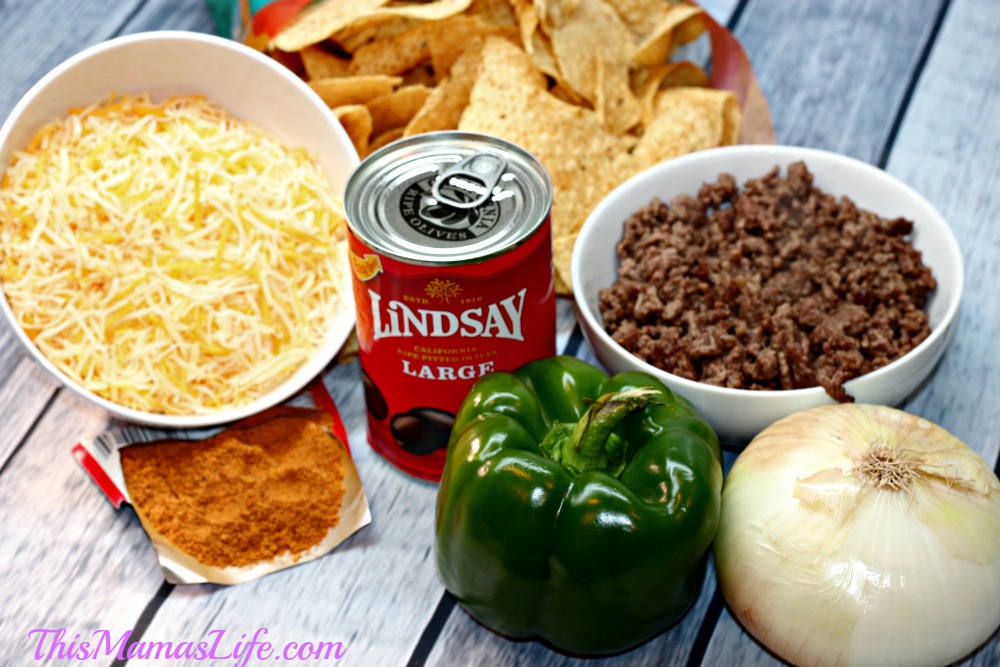 Nacho Ingredients:
1 Bag Tortilla Chips
1lb Ground Round or Ground Turkey
1 Large Green Pepper
1/2 Large Onion
1 Can of Lindsay Olives
Shredded Nacho Cheese Mix
Taco Seasoning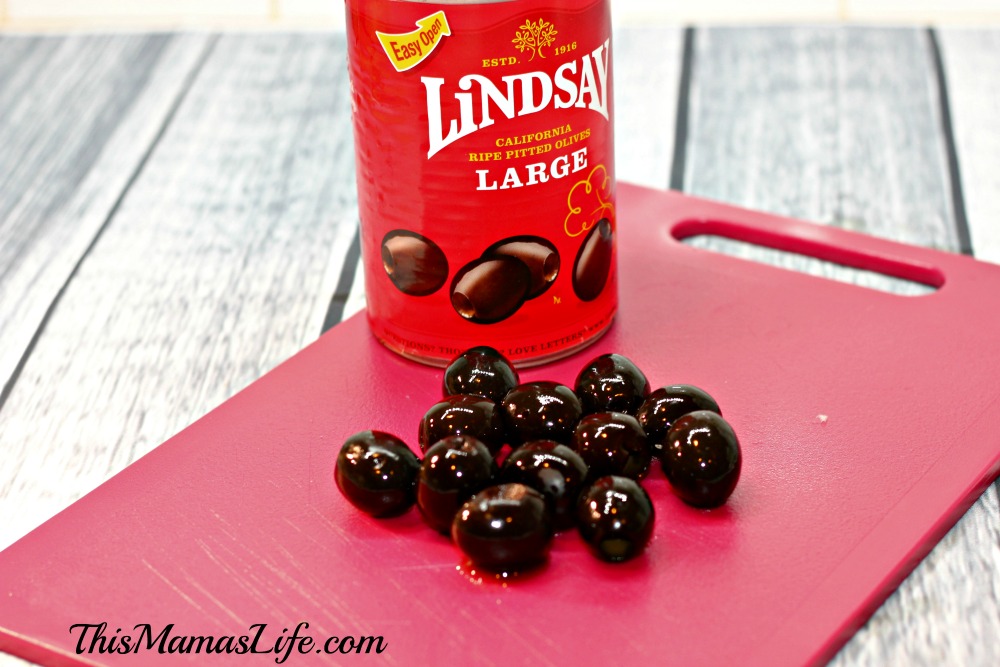 Directions
1.  Pre-heat oven to 375
2. Brown Hamburger/Turkey Meat
3. Drain Excess Grease if there is an abundance
4. Add Taco Seasoning Packet
5. Cut up your Green Peppers, Onions and Olives – I cut them in large chunks, so those who may not like something can pick it off.
6. Spread your Tortilla Chips on a Foil lined Cookie sheet.
7. Spread your Seasoned Hamburger meat over the chips
8. Add on your toppings – Green Peppers, Onions, Olives Making it as heavy or thin as you like
9. Cover your Creation with Shredded Nacho Blend Cheese – I use 1 Bag, you may use more or less, depending on how cheesy you want it.
10. Place in the oven and bake for 15 minutes or until cheese is melted.
11. Serve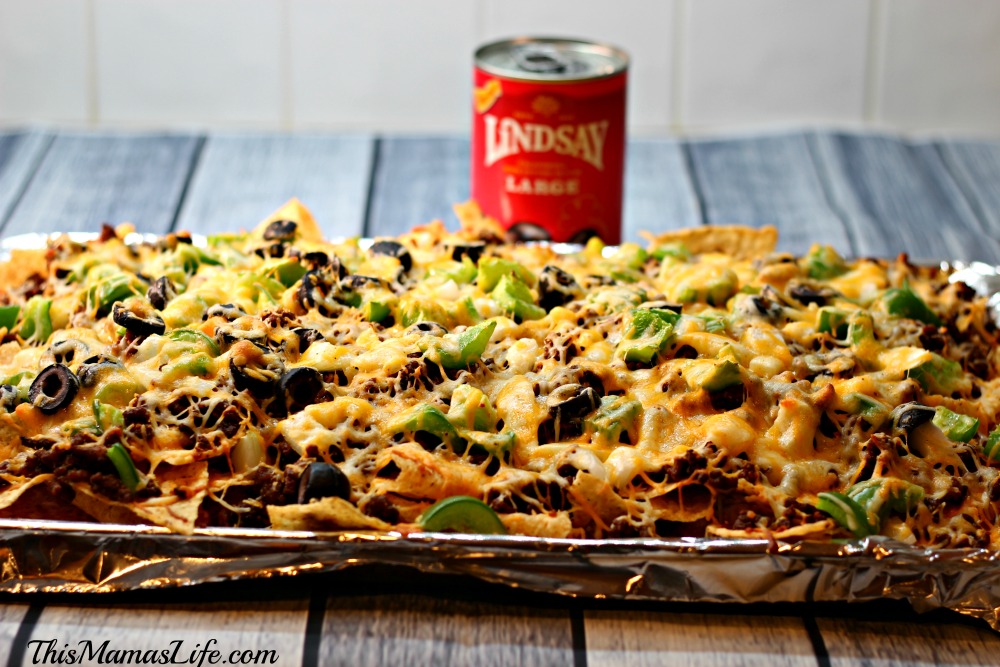 See how these Nachos are made here

If you're wanting to grab some Lindsay Olives you can find them in stores or online. Make sure to use GAMEDAY when you're shopping online.  Or if you prefer to shop in stores, make sure to sign up for Club Lindsay where you can also get a coupon for $1.00 off your purchase.   What is your favorite way to eat olives?