*I was compensated by Collective bias for my shop and time!
For many of you who don't know me… I do not cook!  Its not that I don't like to – because I honestly don't know if I do or not.  I just am never home when dinner is being made… and I am always afraid that my taste is going to be totally different from everyone else  in the household. But  I was given the chance to try a new recipe!  Hero Joe…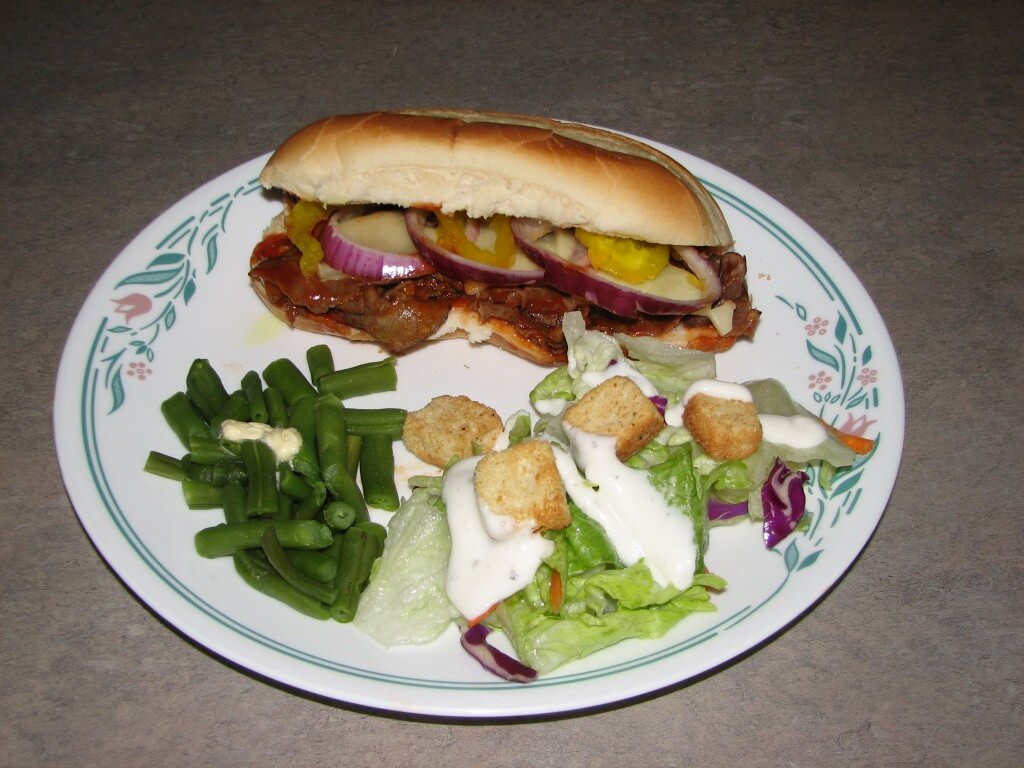 Ingredients:
1 can (15.5 oz) Manwich® Original Sloppy Joe Sauce
1 pound deli-sliced roast beef
12 soft hoagie rolls (about 6 inches long)
6 slices Monterey Jack cheese (each cut diagonally into 4 triangles)
½ red onion, cut into thin rings
Pepperoncinis, optional
Directions:
Heat sauce in large skillet over medium-low heat until hot.
Add beef; heat through, stirring often.
Cut rolls lengthwise leaving bottom hinged.
Fill each roll with equal portions of beef mixture
Place 2 cheese triangles over beef.
Top with onions.
Serve immediately
Hero Joe is Very easy to prepare and Make.  The main ingredients are Manwich mix and Roast Beef and the bun of your choice. We used Hoagie rolls, which were just the right size for a meal!  Some of us don't like onions or Pepper Jack cheese so we chose to leave them off… Overall … I was quite impressed with this meal.
How would I rate this meal?
Taste:   I would rate it between Very Good and Excellent (we had mixed reviews in the family – but that is because of Personal Taste).  It does have a strong taste of Sloppy Joe – so If you like that taste then it is the one for you.   Preparations:  Excellent!!!  This goes together in minutes!
Clean up:  Excellent.  It could only be better if you had a maid to do it!  But clean up only involved 1 pot and a cutting board (and your meal plates…)
*I was compensated by Collective bias for my shop and time!
Hero Joe
Ingredients
1 can (15.5 oz) Manwich® Original Sloppy Joe Sauce
1 pound deli-sliced roast beef
12 soft hoagie rolls (about 6 inches long)
6 slices Monterey Jack cheese (each cut diagonally into 4 triangles)
½ red onion, cut into thin rings
Pepperoncinis, optional
Instructions
Heat sauce in large skillet over medium-low heat until hot.
Add beef; heat through, stirring often.
Cut rolls lengthwise leaving bottom hinged.
Fill each roll with equal portions of beef mixture
Place 2 cheese triangles over beef.
Top with onions.
Serve immediately.