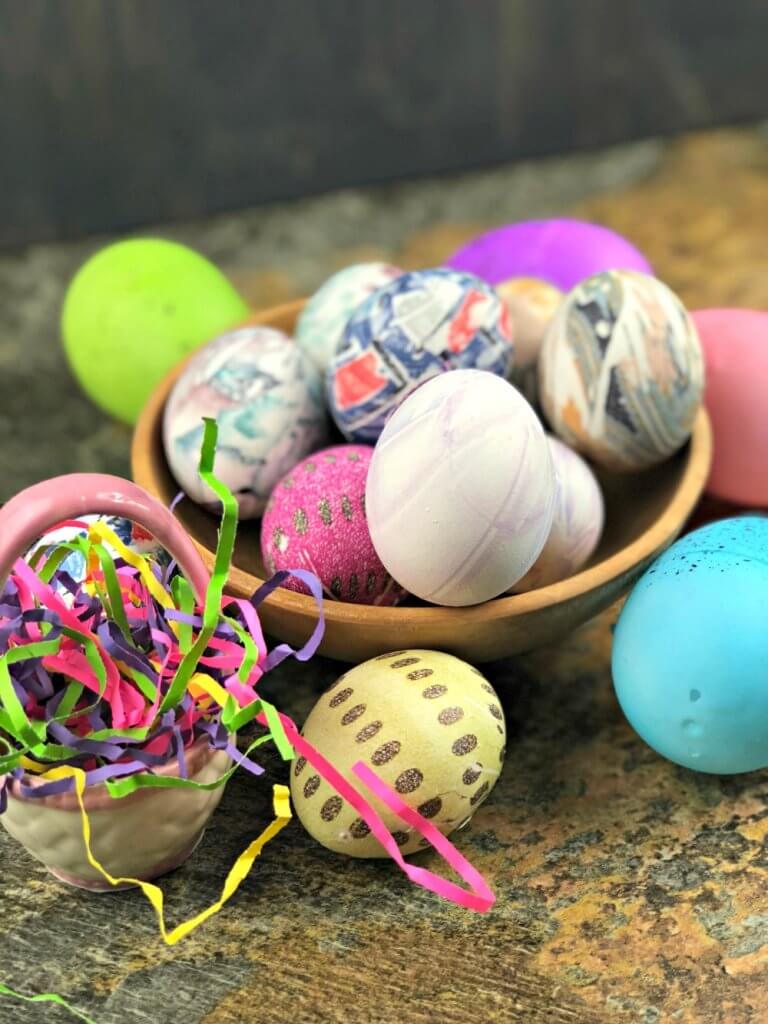 When it comes to dying Easter eggs, many of us procrastinate until the last minute and then go with the easiest method possible because we're out of time. Which usually results in boring eggs that look the same as last year's eggs – because you ran out of time last year too! What if I told you that you could make Pressure Cooker Tie Dye eggs in just as much time as it takes to lay down the newspaper on your table and start making that messy vinegar, chalky tablet, and water mixture?
Believe me; once you dye your eggs this way, you'll never look back! It's fun, easy, much cleaner, and these eggs will look great in your Easter basket!
The best part is that pressure cooker tie dye Easter eggs save a ton of time because you cook and decorate the eggs at the same time! You truly can do it all in the last minute. It doesn't get any better than that!
Because you're using a pressure cooker, you'll want to keep kids away from the cooking portion of the project, but they can definitely help pick out the ties, wrap the eggs, and put them into the cold pressure cooker pot!
Supplies:
½ cup of vinegar 
Ugly old Silk ties, the busier and more colorful the pattern, the better your eggs will look. 
Old thin white or light grey tshirt, that you don't mind destroying 
Rubber bands or twist ties 

Instructions for Pressure Cooker Tie Dye Eggs:
Put all pre wrapped eggs right in your instant pot. 
Use Manual high pressure for 5 minutes 
When you hear the beep, let your pot natural release for 5 minutes 
Once all pressure has released, QR the remaining pressure  
While waiting on remaining pressure make an ice bath  
Remove lid once all pressure has been released, and immediately submerge in an ice bath for 5 minutes 
Carefully unwrap the eggs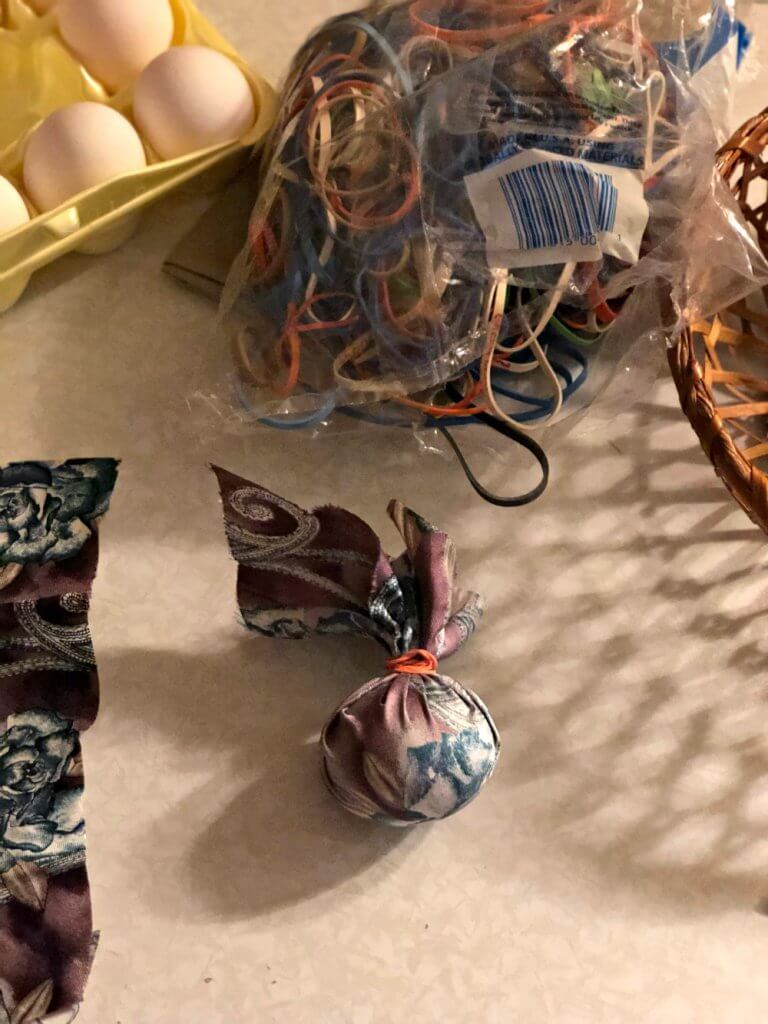 As you can see, we used a variety of patterns for our Instant Pot Tie Dye eggs.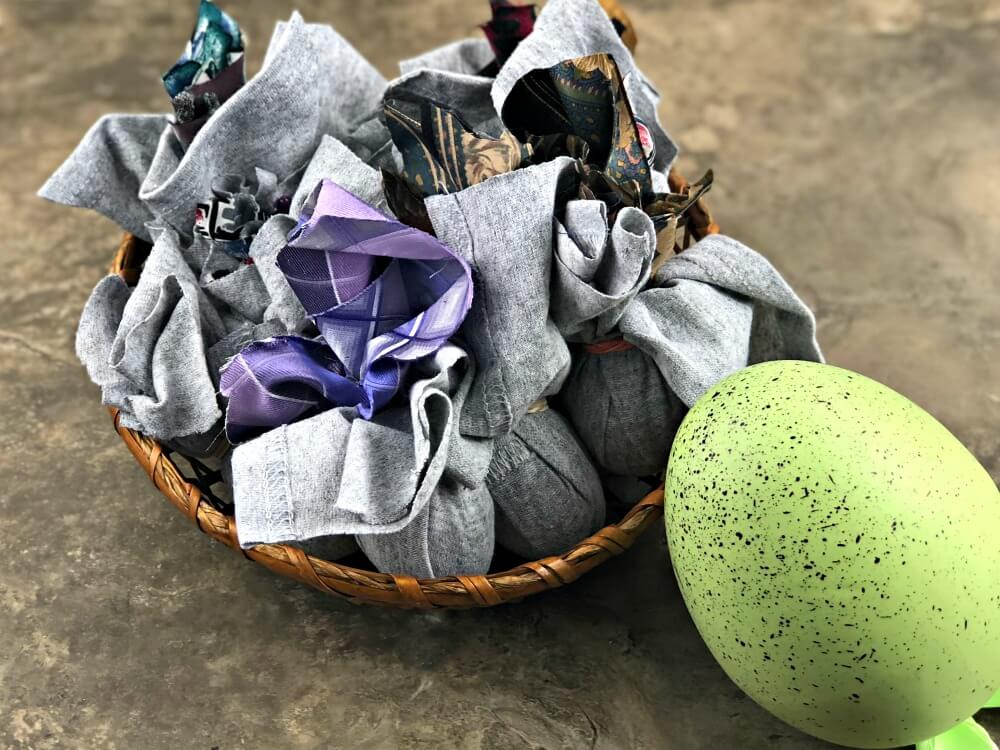 Carefully cut the stitching out of your ties and cut into pieces large enough to completely cover the egg 
Wrap your eggs with the full color patterned side of the tie or the front of your tie touching the egg. 
Wrap tight but be gentle, you don't want to break the eggs!
Secure with rubber band or twist tie 
Place the old cloth over the tie to protect the colors from bleeding onto your eggs 
Secure with rubber band or twist tie 
Follow the recipe instructions to complete the project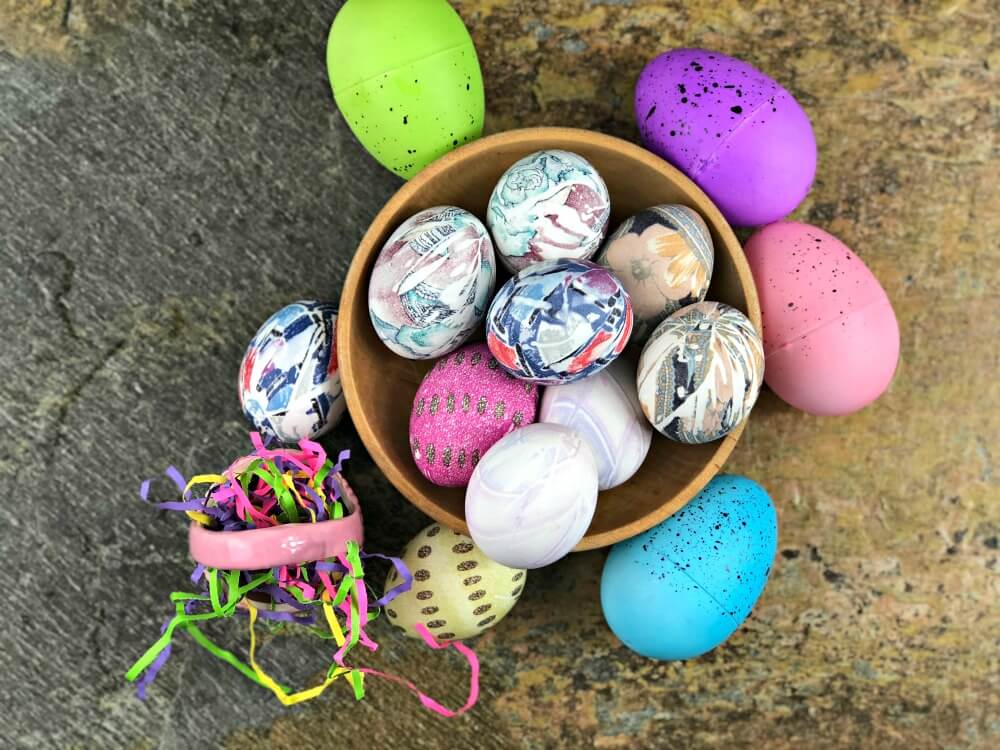 It may look like there are a lot of steps involved, but pressure cooker tie dye eggs are truly the easiest and most mess-free Easter eggs we've ever decorated! I highly recommend you give it a try this year. I bet you'll never go back to the "old" way again!