The reviewer has been compensated in the form of a Best Buy Gift Card and/or received the product (Osmo)/service at a reduced price or for free
Since it seems like all the kids now a days like to play games on their tablets, I have been on a mission to find a game that is not only fun but educational.  Best Buy helped me with that – they sent Lil C the Osmo to try out.  If you have not heard of the Osmo, it is a game that uses your iPad's camera  to play.  Unfortunately its not for Android tablets yet.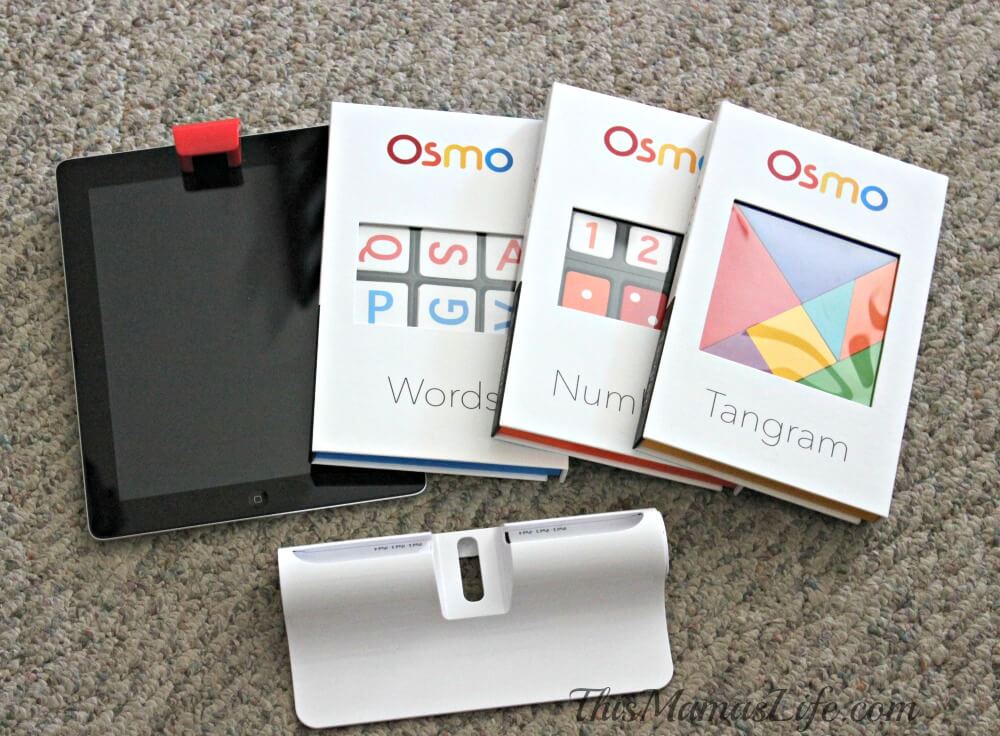 A little about the Osmo
The Osmo comes with the Red camera reflector, the White base (Which is adjustable depending on what iPad you have), plus the pieces for the games "Words", "Numbers" and "Tangram".    There are a few different games you can play on your Osmo.
● Tangram ­ Arrange wooden puzzle pieces into matching on­screen shapes. Play with your child or challenge yourself to more advanced levels with Osmo acting as your mentor by lighting up with each victory. https://www.youtube.com/watch?v=88NIZXw9OSc
● Newton ­ Use your creativity with inventive objects such as a hand ­drawn basket, grandma's glasses, dad's keys or anything around you to guide falling on ­screen balls into targeted zones. https://www.youtube.com/watch?v=FhAuwGHxs6g
● Words ­ Be the first to guess and spell out the on ­screen hidden word by tossing down real ­life letters faster than your friends. A related picture gives the clue. https://www.youtube.com/watch?v=NJw4jdRaVX8
● Masterpiece ­ Supercharge your drawing skills with Masterpiece. Pick any image from the camera, curated gallery or integrated web search and Masterpiece will transform it into easy­to­follow lines and help you draw it to perfection. You can then share a magical time­lapse video of your creation with your friends and family. https://www.youtube.com/watch?v=0upQlA6K5YI
● Numbers ­With a counting, addition, concatenation and multiplication mode, there is a challenge for everybody. As kids get more confident in one mode, they can move on the the next one, allowing them to learn at their own pace. https://www.youtube.com/watch?v=kYXdwDP14tY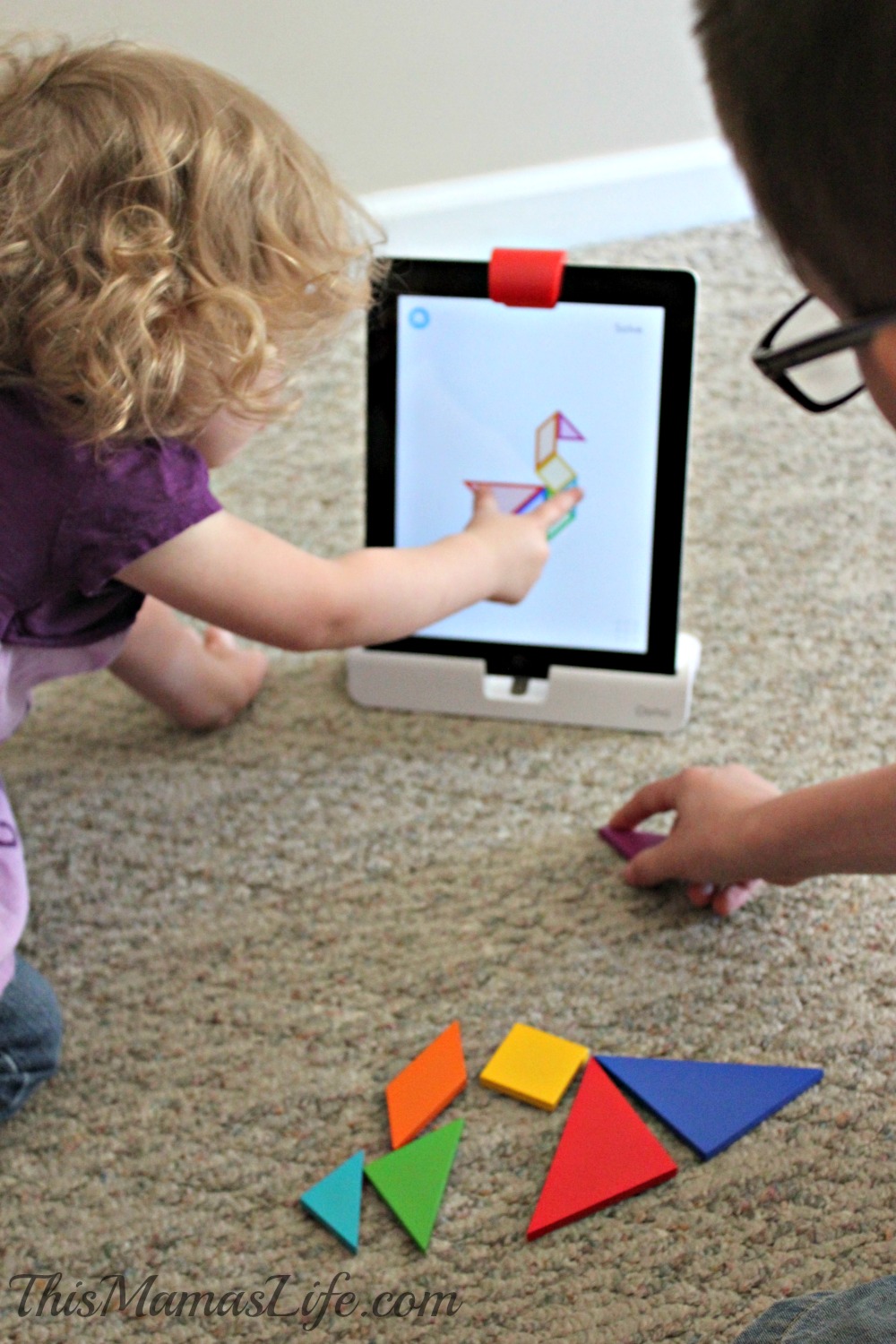 Osmo Play:
The first game the kids wanted to play was the Tangram.  We put it on the Easy level  to begin with.  On this level they show you the outlines of the pieces used.  I tried it on the hard level.  On the hard level there is no outlines, which makes it a lot more challenging.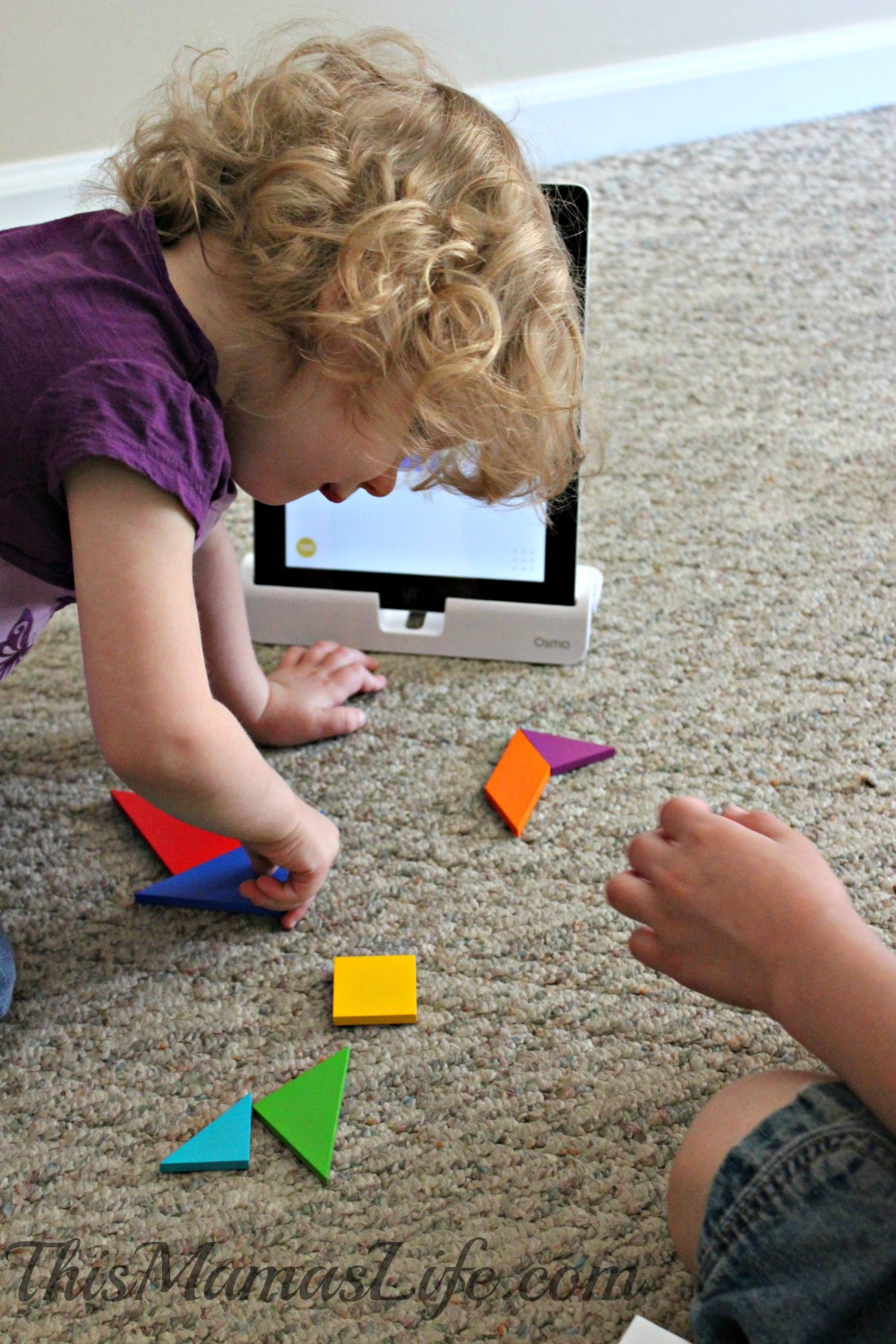 Even though the game says for 6 years and up, Peanut was doing her best to try to put it together.  She was quit excited because right now her favorite color is blue – and the blue piece is the one she got right.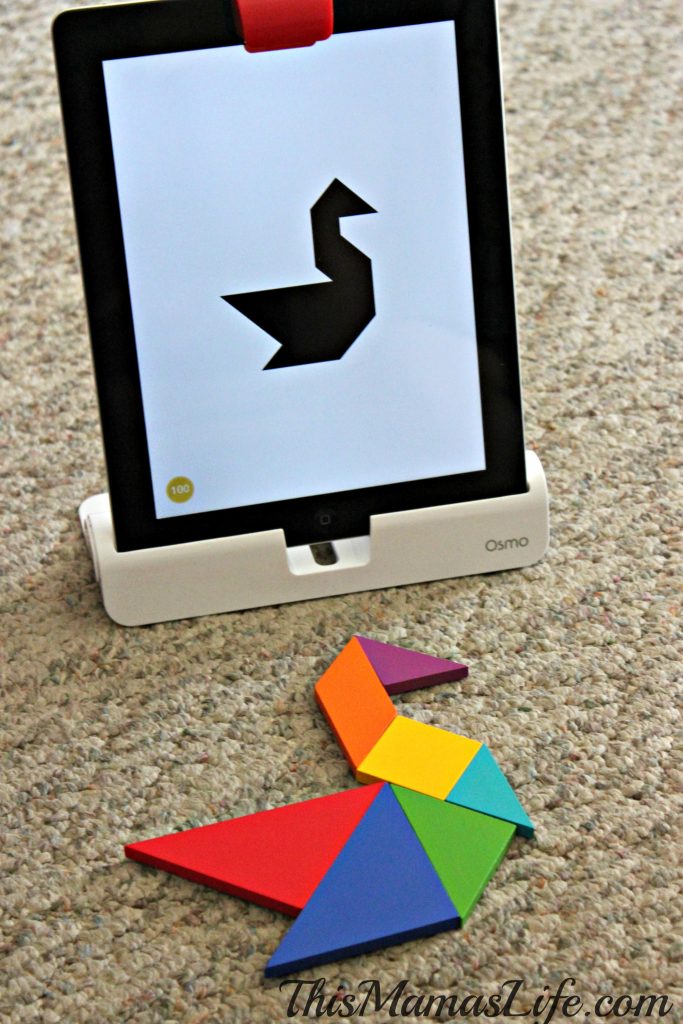 When the puzzle is put together, the shape on your iPad turns all black!  Both the kids felt such a sense of accomplishment!  Lil C has told me that this is his favorite game that Osmo offers.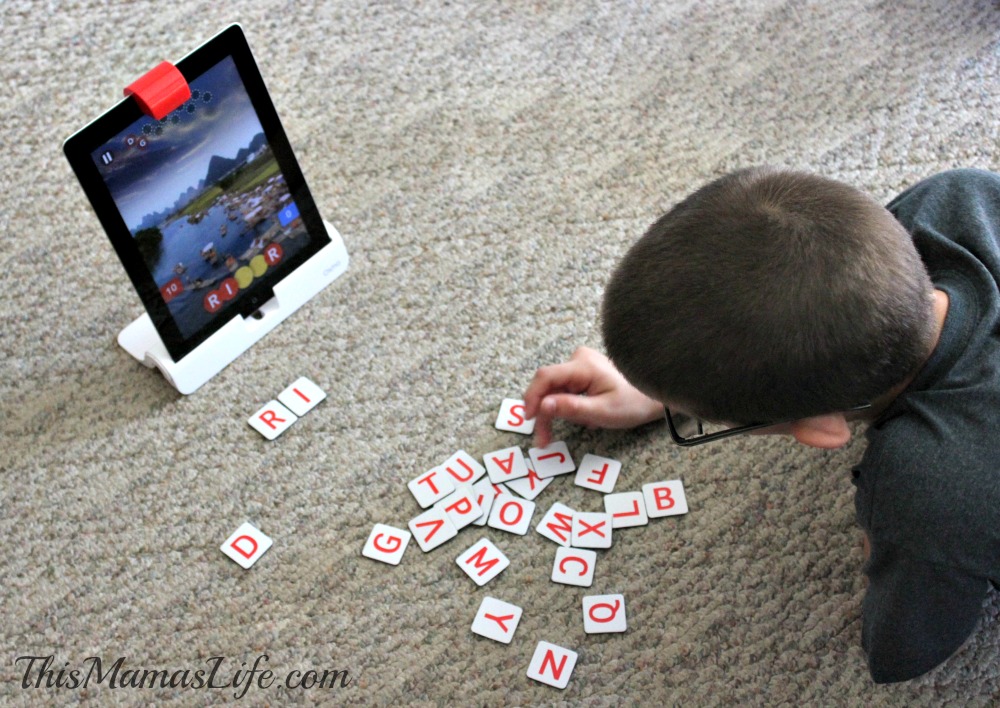 Words is a great learning tool when it comes to spelling.  It reminds me of a game of Hangman.  You don't have to post the letters in order, just having the correct letters for the words you are trying to spell matters.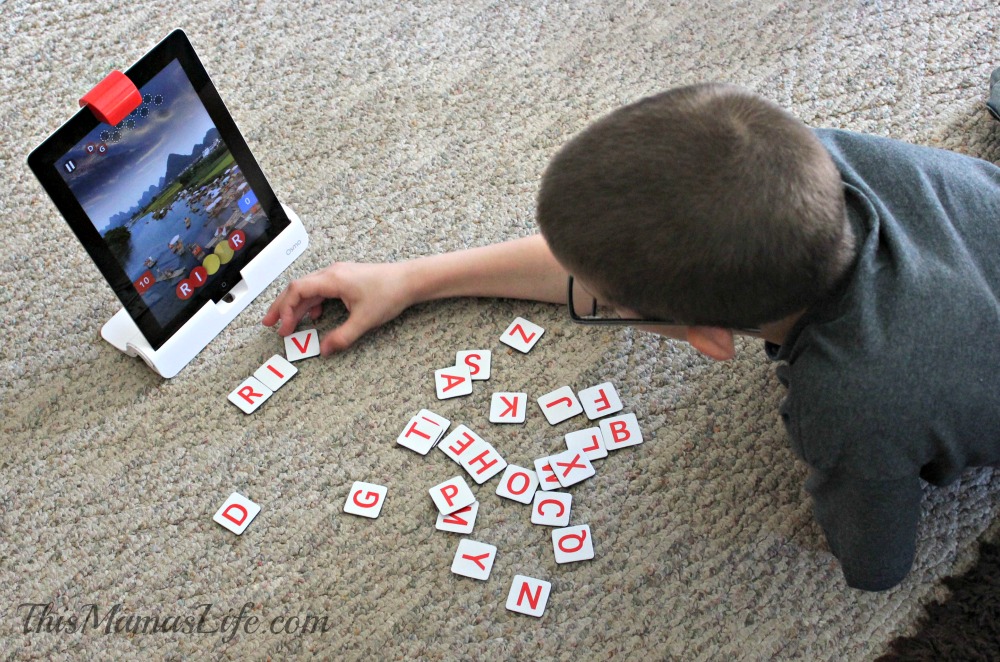 We did learn that if you have a pile of letters in front of you, you really should have it a good distance  away from the iPad… otherwise the camera will pick up all the letters you don't want to use!
Our thoughts on the Osmo:
I was pleasantly surprised how much 'Lil C enjoyed playing with the Osmo.  Even when it came to playing games based around spelling.  He did try to teach Peanut how to play the games, but with her only being 2 years old, she really didn't understand what he was saying.  She will stick to playing with the pieces of the Tangram!  And  I'm pretty sure in the near future she will be right there alongside her brother putting the Tangram puzzles together.
The Osmo can be found at your Local Best Buy and has a MSRP of $99.99.
ThisMamasLife  has been compensated in the form of a Best Buy Gift Card and/or received the product (Osmo)/service at a reduced price or for free