Any outdoor person knows the importance of being able to communicate no matter where you are. Whether you are hiking, fishing, hunting, skiing or camping, just being away from other people, you need some kind of contact in case of emergencies. You can not always count on cell service. So what do you do? Motorola has the answer with their Talkabout™ T460 walkie talkies.
Motorola has the answer with their Talkabout™ T460 walkie talkies. The Talkabout™ T460 is a necessity for anyone serious about being outdoors. These rugged walkie talkies have a waterproof design that stands up to rain, snow and other weather conditions. Not only are they waterproof, you can stay updated on the weather. In addition, the Motorola T460 gives real-time weather conditions by simply switching on the weather channel and get weather alerts by initiating weather alerts.  Also included is a built-in LED flashlight for evening/night adventures, or unexpected power outages.

With 22 channels and 121 privacy codes, there are 1221 combinations of channels.
This makes it easy to find an available channel that you won't have to worry about interference or others on the frequency. Getting help in an emergency is simple. Press the emergency alert button and the radio with transmit an alert siren that is followed by spoken or incidental sounds. This will allow others to know that you have an emergency.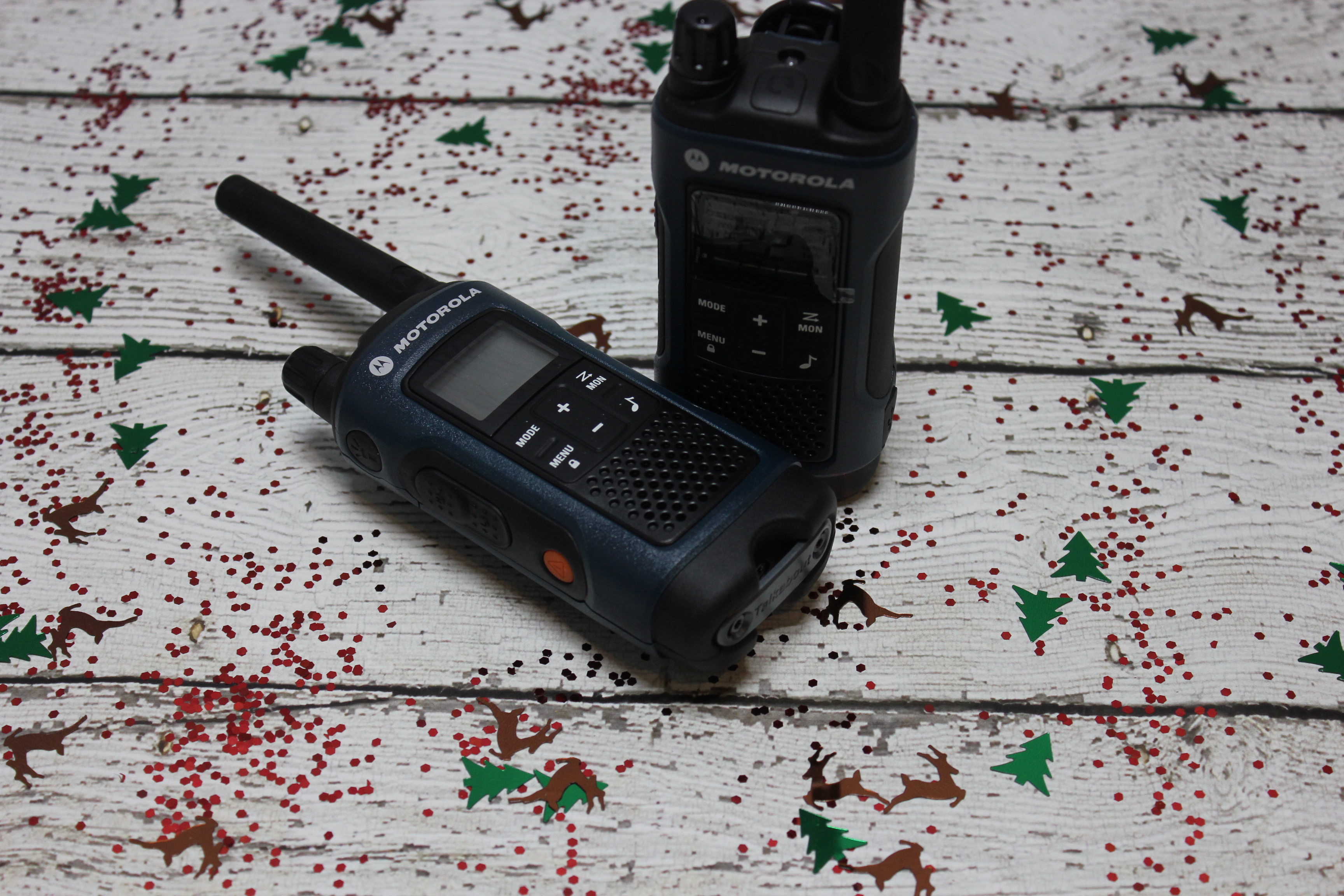 There are two ways to power your radio. You can use NiMH rechargeable batteries included for up to 10 hours, or use 3 AA batteries on the go for up to 26 hours. Using Push-To-Talk power boost allows you to extend the transmission range because it increases the transmitter power output. It also saves battery life when no power boost is necessary.
The T460 has a range of up to 35 miles.
(Your results may vary depending on the line of sight and interference from things like terrain, weather conditions, electromagnetic interference and obstructions.)
The Motorola T4600 is easily used as a speaker phone for hands-free use. Simply set it to vibrate and it's less intrusive. The Quiet Talk (QT) feature ensures uninterrupted communication with other Motorola radios that also have this feature. You can even choose what your callers hear before you start speaking by selecting one of the 20 call tones, including animal sounds and ring bells.