One thing about having kids…. More times than not, date night gets pushed off for one reason or another.  So when we had the opportunity to go on a date, we decided to go all out.  With a little help from MotorCity Casino Hotel Detroit providing us with a room to stay in, and Grammie babysitting peanut, we got to have a night to ourselves.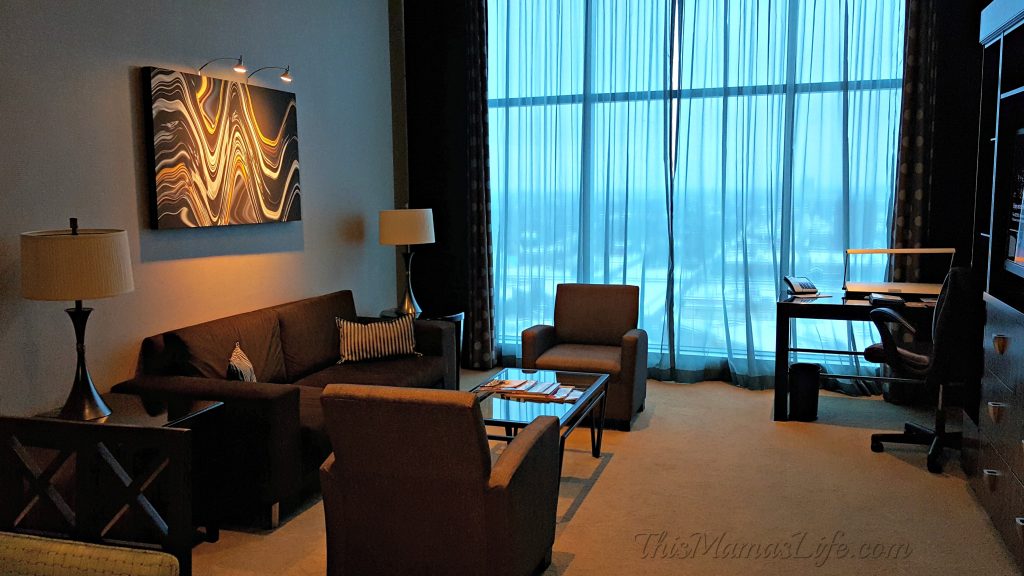 Room:  Upon arrival, we checked in and found out our Suite was located on the 15th floor.  To get to the 15th floor, you needed to use your room access card in the elevator.  Even after peeking online to see what the rooms looked like, I was still amazed when we walking in our door.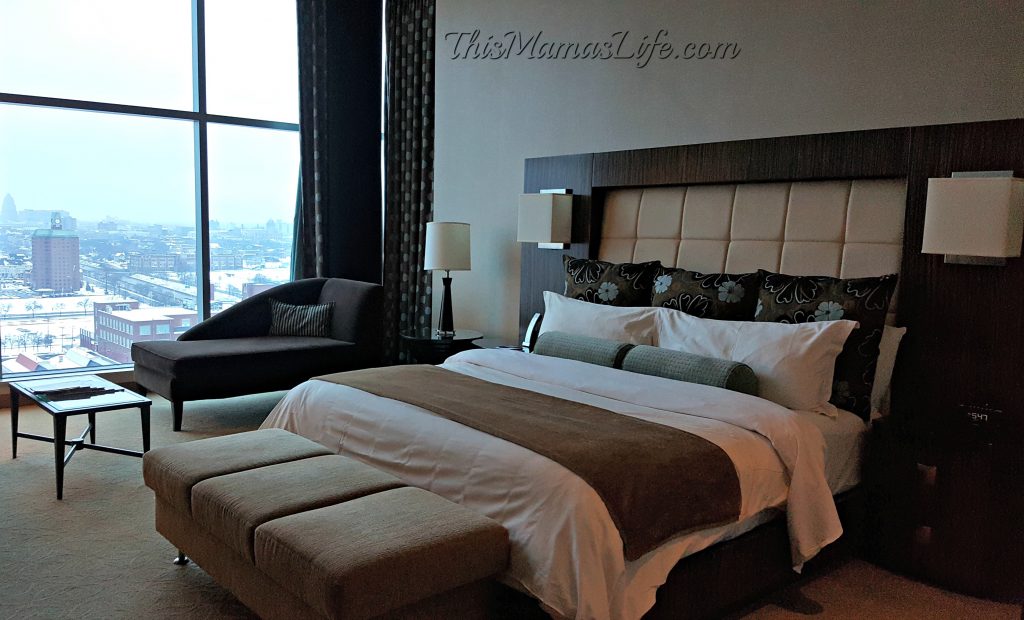 The suite we were in had a small kitchenette area, Living area, a Large bedroom with a King size bed and a Bathroom.   The Room over looked the city of Detroit.  At night, the view of the city was amazing.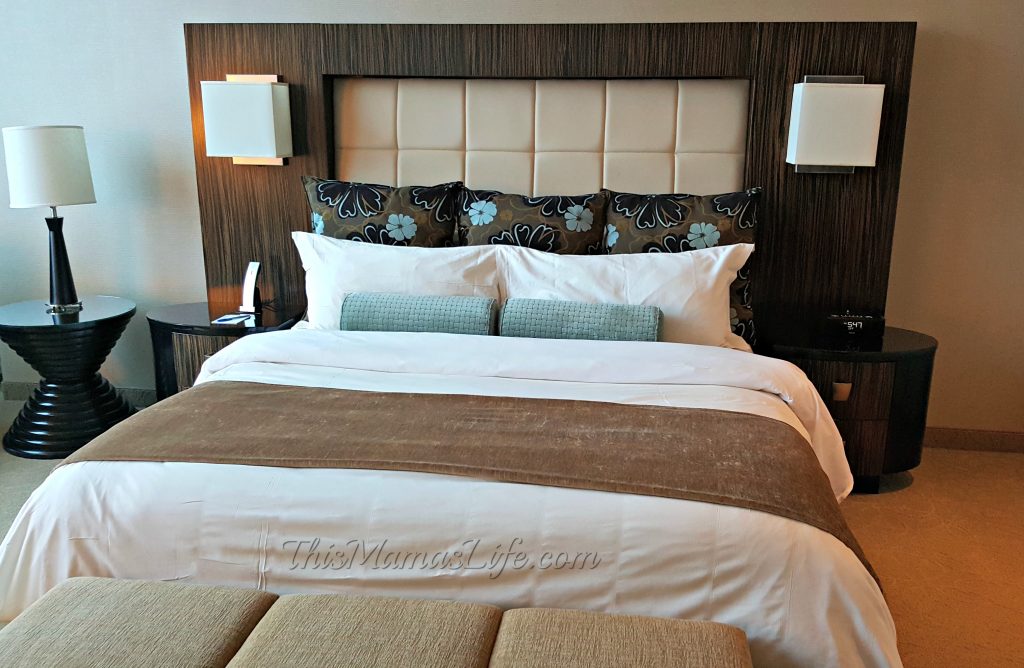 When I go to a hotel, the first thing I do is check out the bed.  I plopped down on it and stretch out – and took a deep breath …. and listened to the silence…. The silence of no kids running around calling "Mama"!  I will say that this is one of the most comfortable beds that I have slept on at a hotel in quite a while.  It just seemed to mold to my body, giving me a great night of sleep. I LOVED all the pillows that were on the bed.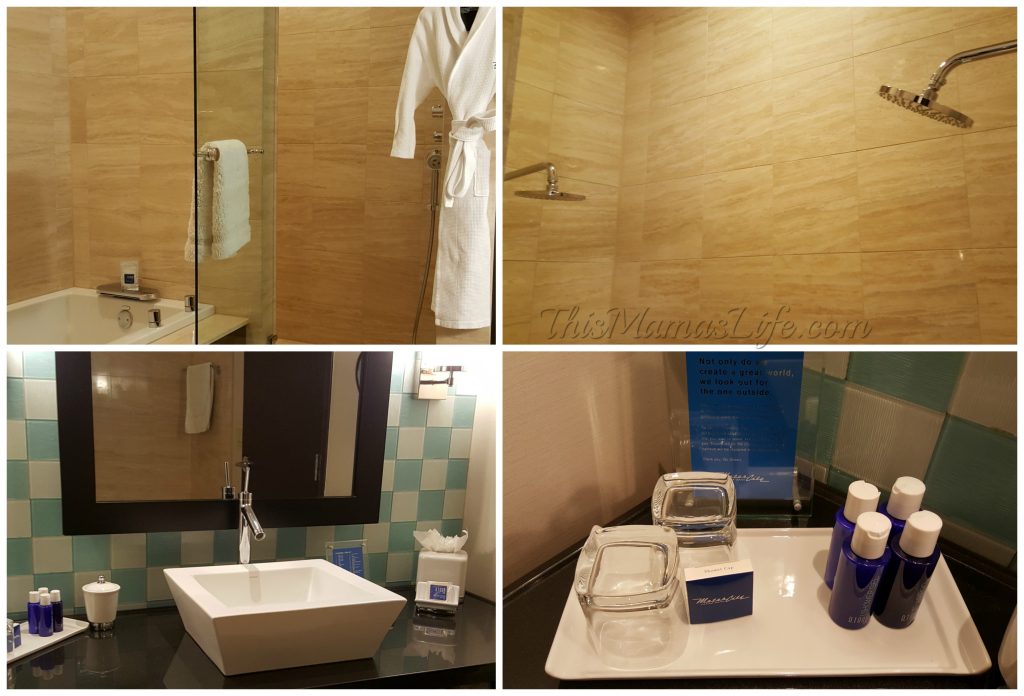 The "Master" bathroom  was huge!  There is a soaker jet tub, a shower, a sink and vanity, and a "water closet".    The tub itself was extremely large.  Hubby is over 6′ tall and the tub was large enough for him to sit straight legged in.  That was amazing!  He was able to sit straight legged in this tub, and have water come well upto his chest!   They also had what I consider a 2 person shower.  There is a shower head on both sides of the shower stall – and spraying streams on one side!  It took a little figuring out, but we did figure out  how to take the perfect shower – where it massaged all the muscles you needed!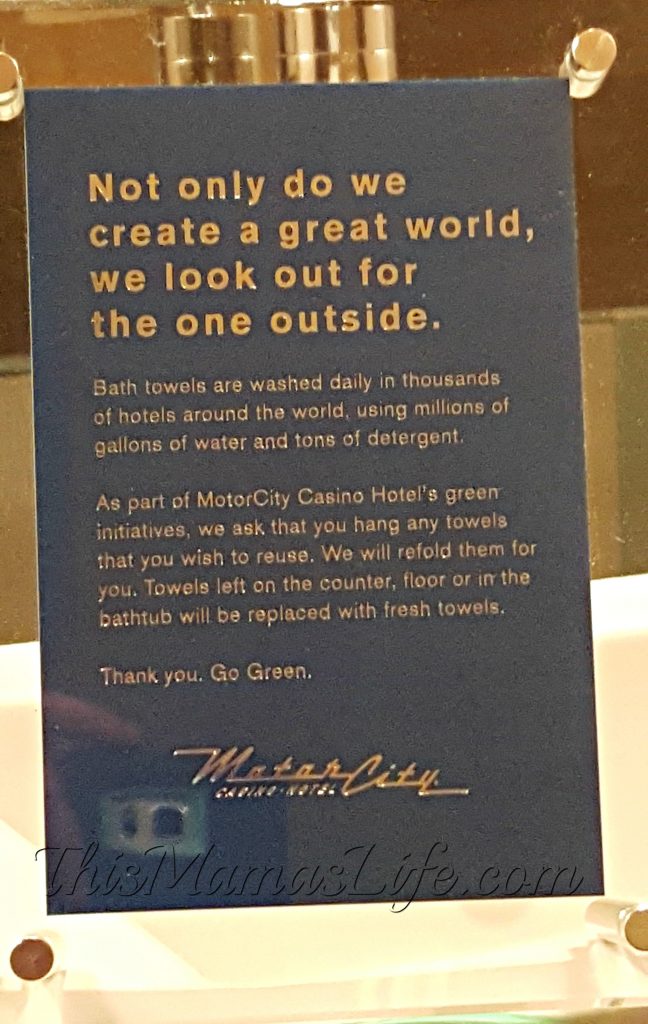 It's great knowing that MotorCity Casino Hotel is on board with a green initiative!    There was a mounted note on the counter in the bathroom that asked you to leave the towels you wanted to reuse hung up.  If they were left other places, they would be washed.   This is great for those who are going to stay multiple days.
Dining:
MotorCity Casino Hotel had a great line up of places to eat. In keeping with the MotorCity theme – You will be able to eat at the The Lodge Dinner, Grand River Deli, The Assembly Line Buffet and The Pit Stop.  There is also a Little Caesars Pizza for all you pizza lovers.  And if you're looking for the perfect meal for the perfect date night – then make sure to check out Iridescence.  We were lucky to be able to have our meal at Iridescence.   The food there was beyond delicious.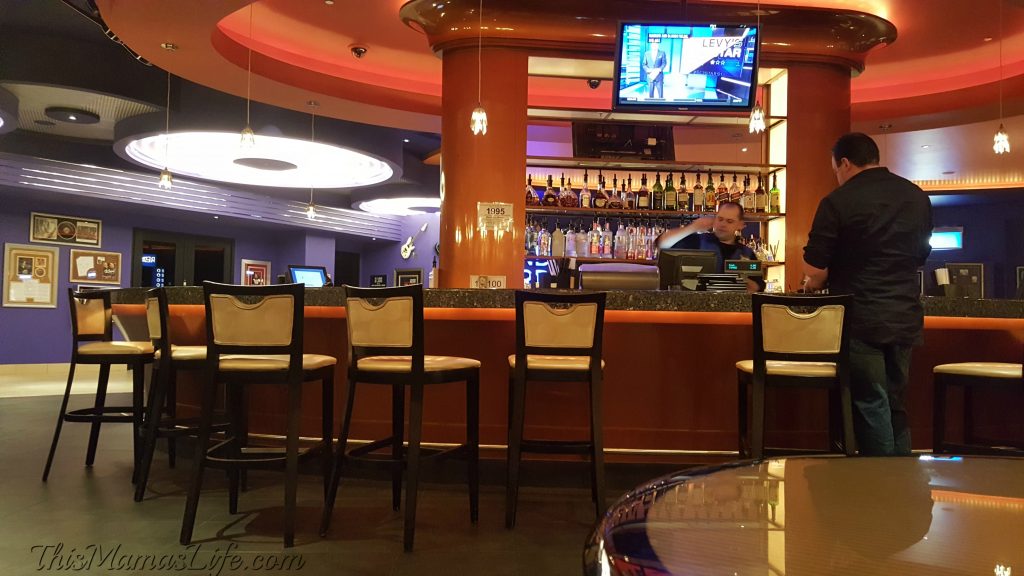 Casino:
I rarely go to a casino, so it was a little overwhelming walking through.  According to the MotorCity Casino Hotel website, there are Over 2,900 slot machines including the latest multi-line video and 5-reel slots. 59 table games including Blackjack, Roulette, Casino War, Pai Gow Poker, Mini-Baccarat and Craps. And a 12-table smoke-free Poker Room where you can go ALL-IN at Seven Card Stud or Texas Hold'Em..  In the Casino itself, smoking is permitted.  That caught me a little off guard, because I am so use to places being completely non smoking. Hubby and I played slots for a bit.  Did we win big… Well, no, but we didn't go in planning on spending much money.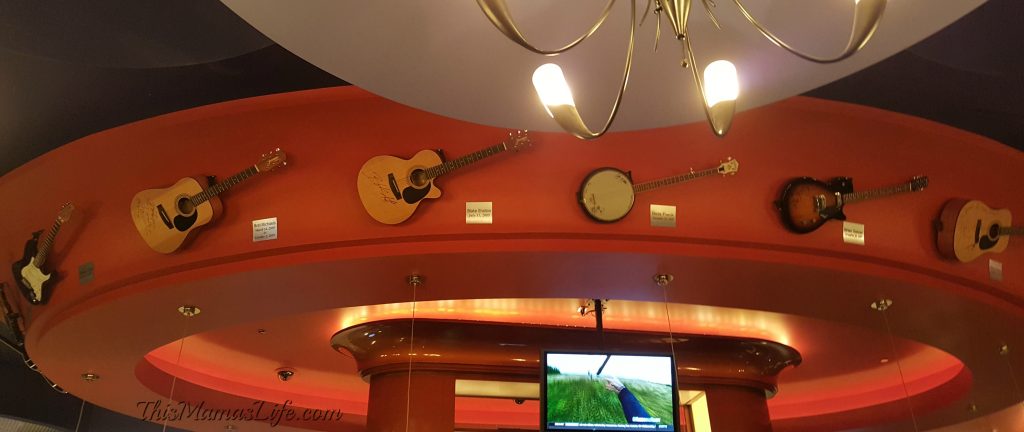 After we left the Casino itself, we found a small bar area to sit and just relax at before going back to our room.  I loved seeing all the Guitars lined on the wall and around the bar.
I think we need to make MotorCity Casino Hotel a ritual date night… Even if it is only once a year.  I love being able to get away for the night – but not having to go too far from home.
"*This post is sponsored by MotorCity Casino Hotel."