Monster Jam at Ford Field in Detroit, MI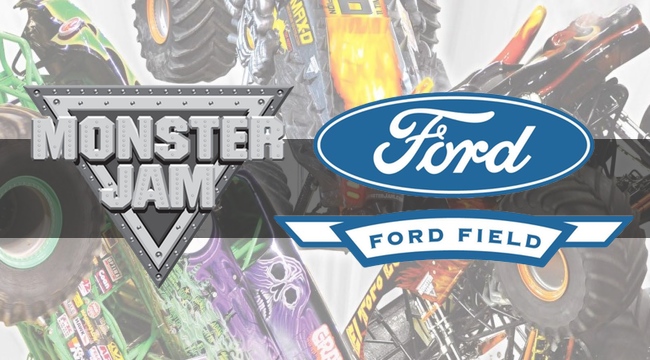 This past Saturday Kristina and her family of This Mamas Life enjoyed a weekend away from work, home, and responsibilities. The weekend away included 2 new experiences for the kiddos, the first was MONSTER JAM. Mr. D and Miss Z enjoyed the show and all they could talk about were the AWESOME trucks and everything they did while out on the track.  We had a great time and enjoyed the night out on the town with the kids. We do not often get away to do something together as a unit so the opportunity was well deserved and enjoyed immensely. We made sure to get the kids headphones to protect their little ears…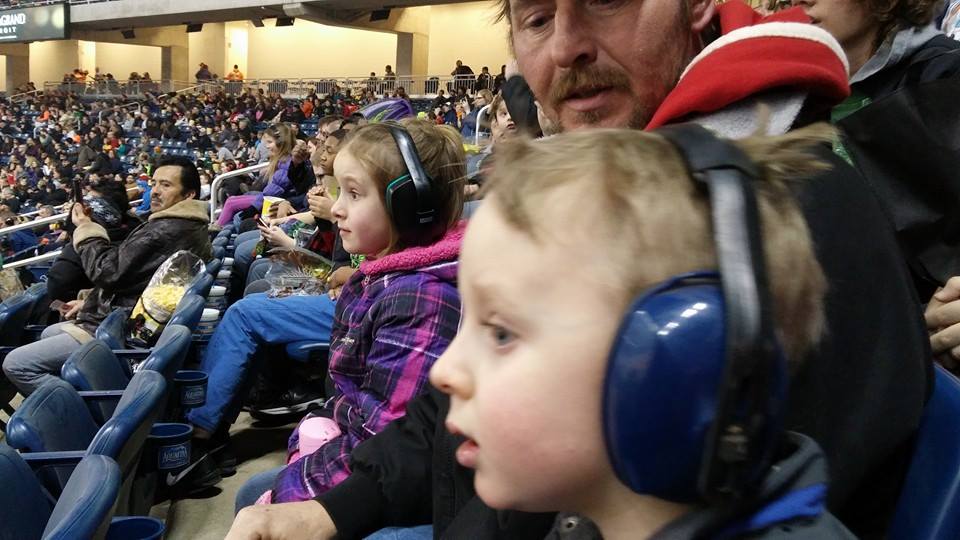 We had some awesome seats that let the kiddos see all the action and the vehicles lined up ready to race or waiting for the next round.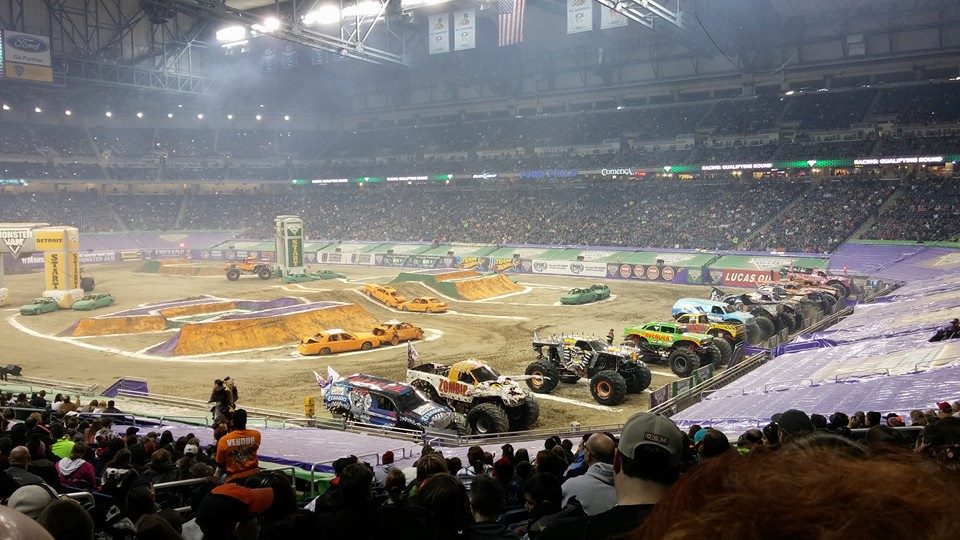 The races are about to start 🙂 and the kids are bouncing in their seats with anticipation.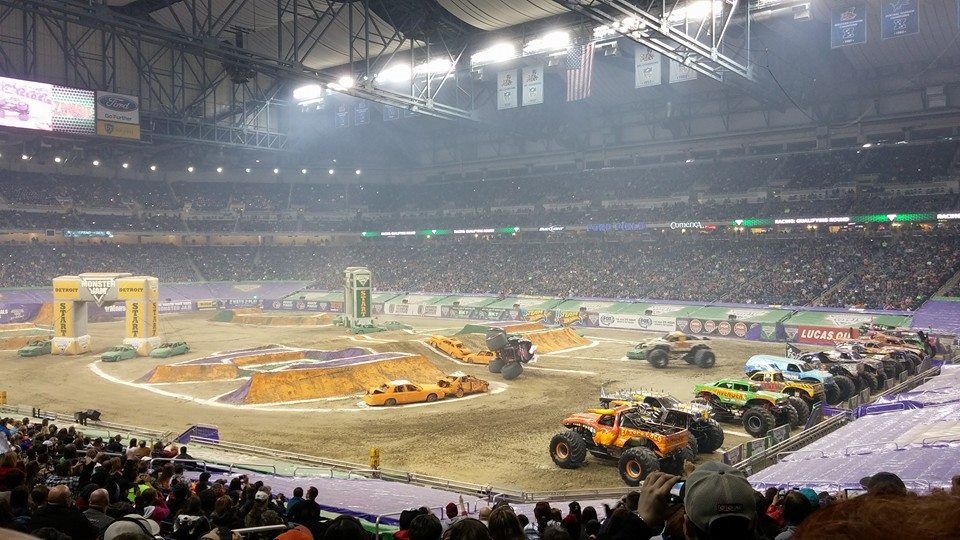 oops, someone cut their corner too tight and turned on their side…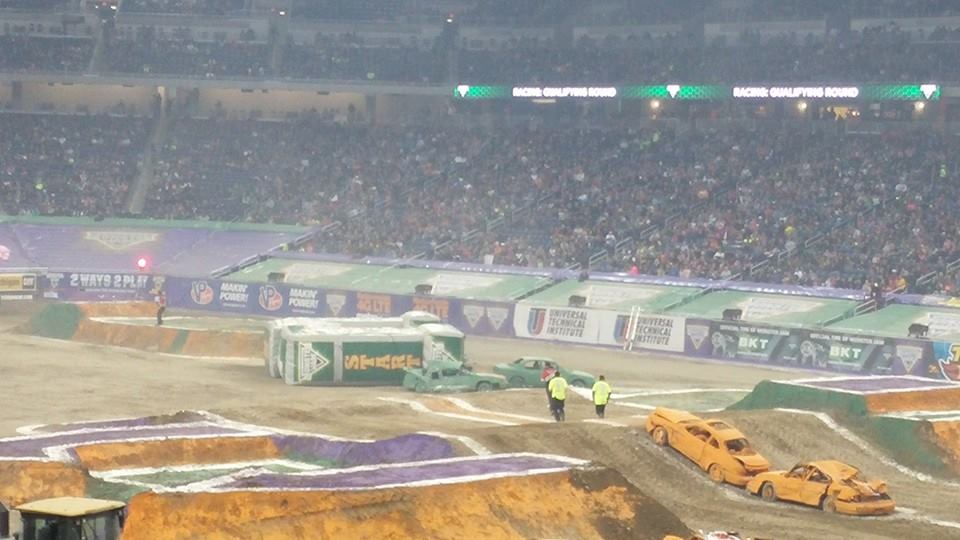 This was a first for me… I have never seen someone clip the start/finish line and take it down. The crew had to come out and dismantle/collapse it.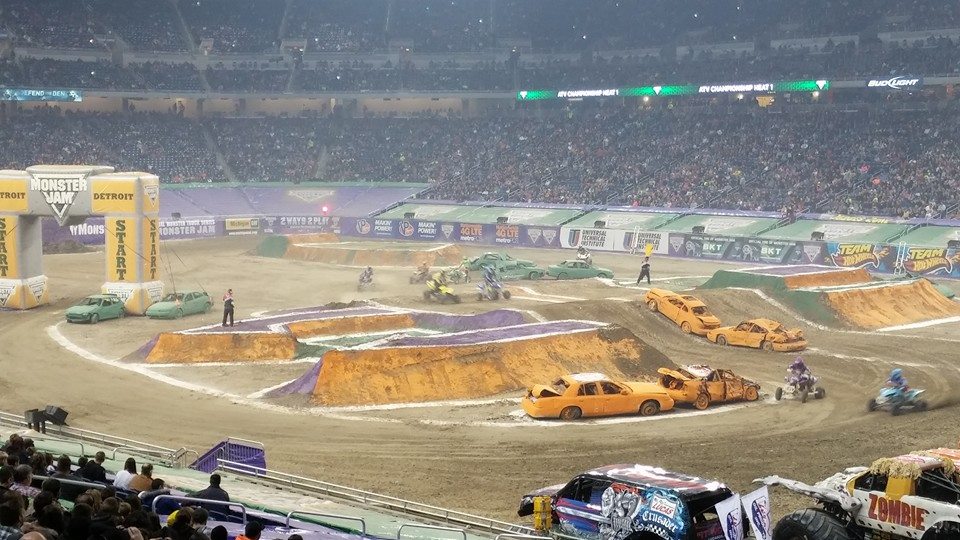 The pit crews for each truck sent out their best on 4 wheeler's and  let them race in between the heats.
This Mama's Life enjoys all of the benefits provided by Feld Entertainments Insider program and we received something of value from them as part of this program. I was not required to write a positive review. The opinions I have expressed are my own.