Make It Monday: D.I.Y Fire Pit
We have been in our new house for almost 3 years and during that time we have been using the existing fire pit and talking about replacing it with something different. We tossed around ideas and concepts but never really moved forward with the actual doing the project…
Until now 🙂
Our Fire Pit Before…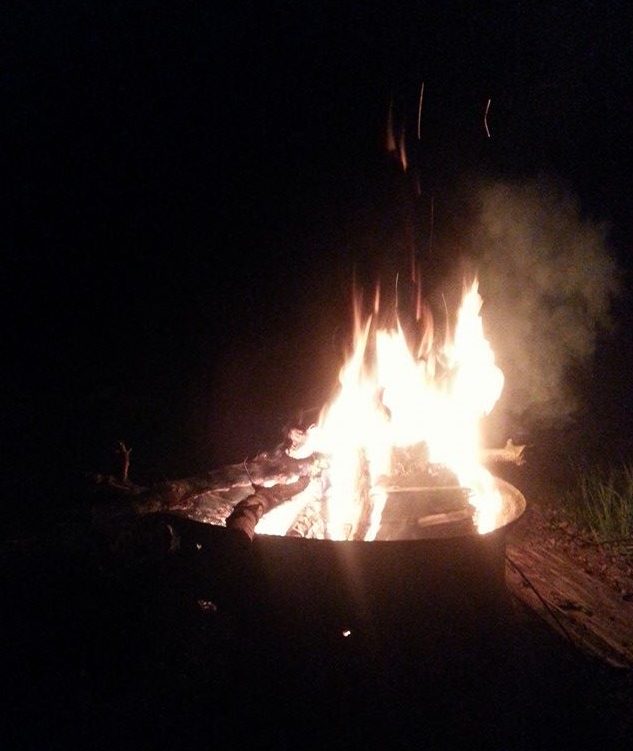 Our DIY Fire Pit After…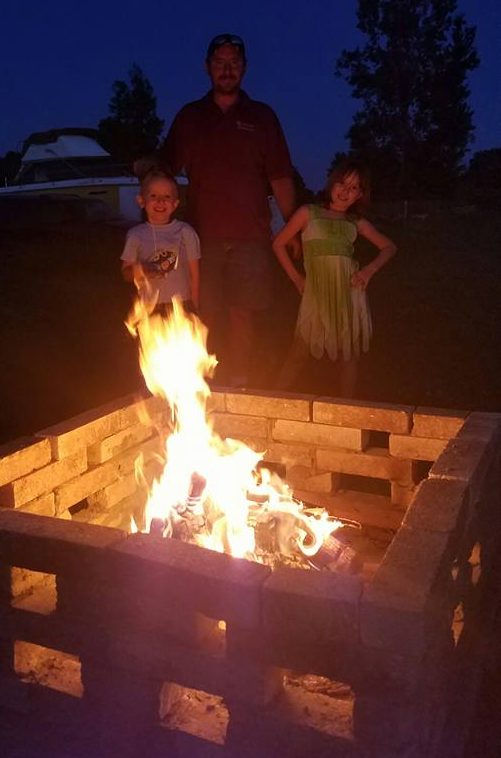 My in-laws offered bricks that they had left over from the addition to their house (over 10 years ago) and my husband decided this would be perfect for out little fire pit project. So all that was needed was cement,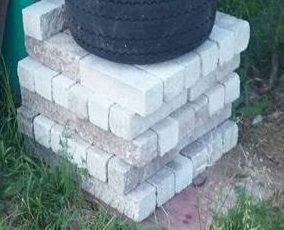 The hubby framed the new fire pit and created a smooth base:
He took 4 2 x 4's, sand and gravel to make a level base, then tamped it down to make it firm.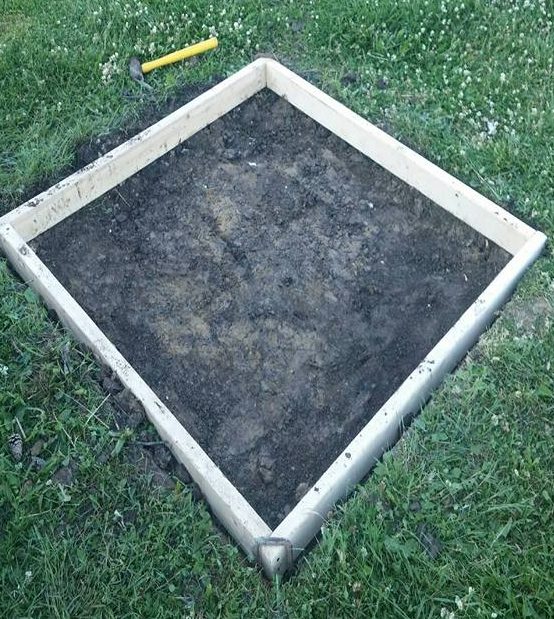 Then mixed and poured the cement:
That was not fun… We didn't realize how many bags this small project was going to take. It was a lot of mixing and adding to get the right consistency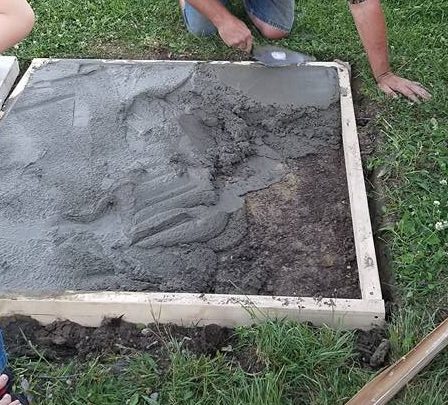 which we all put our marks in before it set up completely
please forgive the incomplete project, we were waiting on the water to fill the bucket :/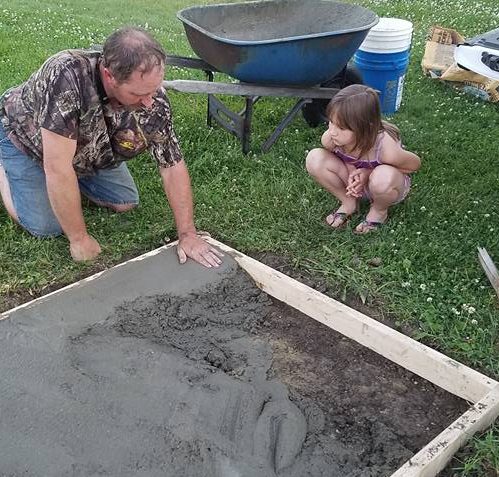 Miss. Z's Hand Print…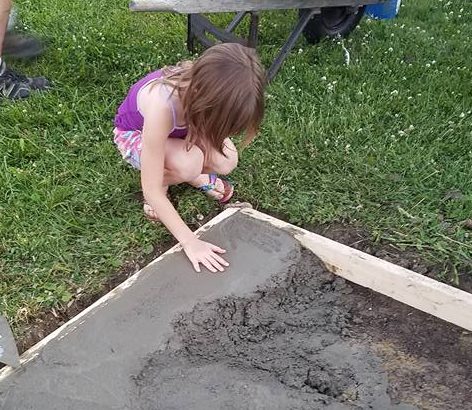 Mr. D's Hand Print…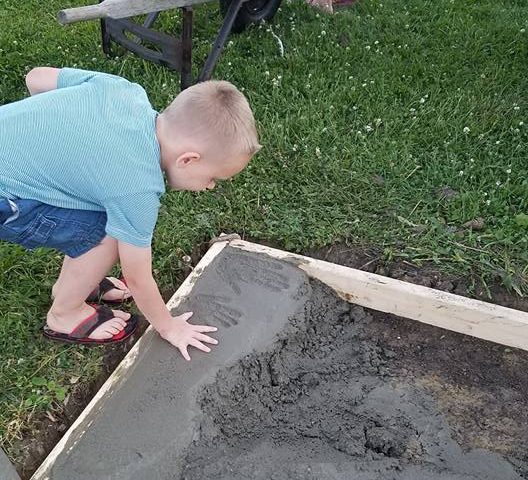 The Finished Product…
It looks a little better now that it has had a few bonfires in it. Also we plan on doing some modifications to the grounds around it. But that is a project for another day.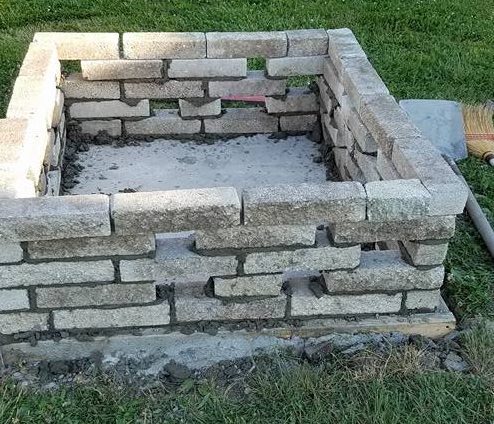 Our first bonfire in the new Fire Pit…

P.s. Even the dog loves the fire pit 🙂