Make It Monday: DIY Ladybug Pin
A Little Lady is On Her Way Series
DIY Ladybug Pin (Baby shower favor/game)
So as you all know by now, Amy is pregnant with her second child, a girl 🙂 I decided to host a shower for her. I spent a few days trying to come up with a general theme that wasn't "Its a girl" or "baby shower!" When Amy gave me a coupon for Shutterfly, I went browsing and found this adorable ladybug shower invite…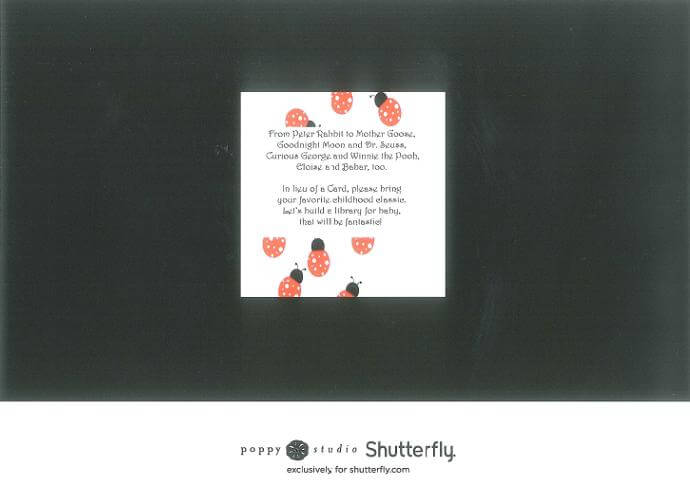 Isn't it just the cutest thing?  Well after assuring the Mama to be that it wouldn't be all PINK, I got to work on my theme… During this Make it Monday series i will show you what i came up with for the shower from invites to favors and games. The shower was held at a local pizzeria so the decor options were limited and there wont be much on the that side. In this first post I am going to show you the pins that I made for one of the games and as a shower favor… I made a special one for The Mama and the rest were made by myself and Miss Z.
"Little Lady" Ladybug Pin Supply List
Red & White polka dot ribbon
Thin Black Ribbon
Clothes Pins
Magnets
Lady bugs
Hot Glue
How to Create "Little Lady" Ladybug Pin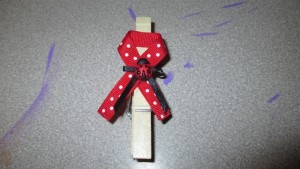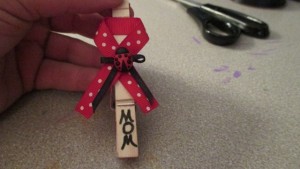 We found some red and white polka dot ribbon and some thin black ribbon as well as the magnets and the lady bugs at our local Craft Store or Amazon. The one for MOM was made a little differently from the rest.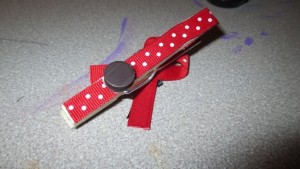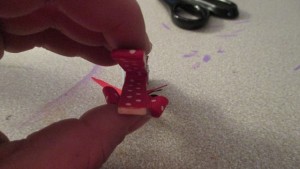 The rest of the pins we made in an assembly line…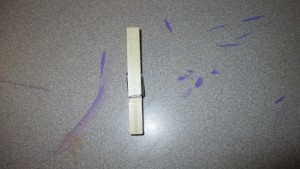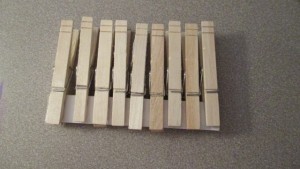 We started with plain clean clothespins and added "Bug-trails" on each one. We used 3 different size black markers for the trails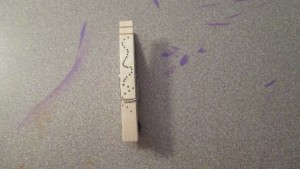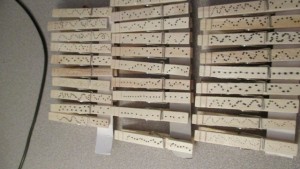 Then hot glued the magnets to the "back" of them at the part that would be used to clip onto clothing or to hold items.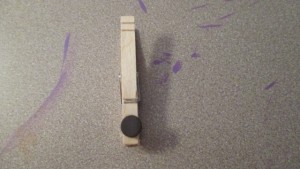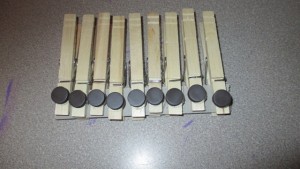 After they are dried, hot glued the ladybug bodies to the front of the pins in the same place as the magnets just on the opposite side of them.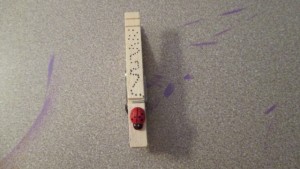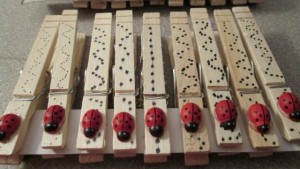 Then print out the "Rules of the Game" and place it in a simple black picture frame.  Place that frame with the ladybug pins for the guests to take.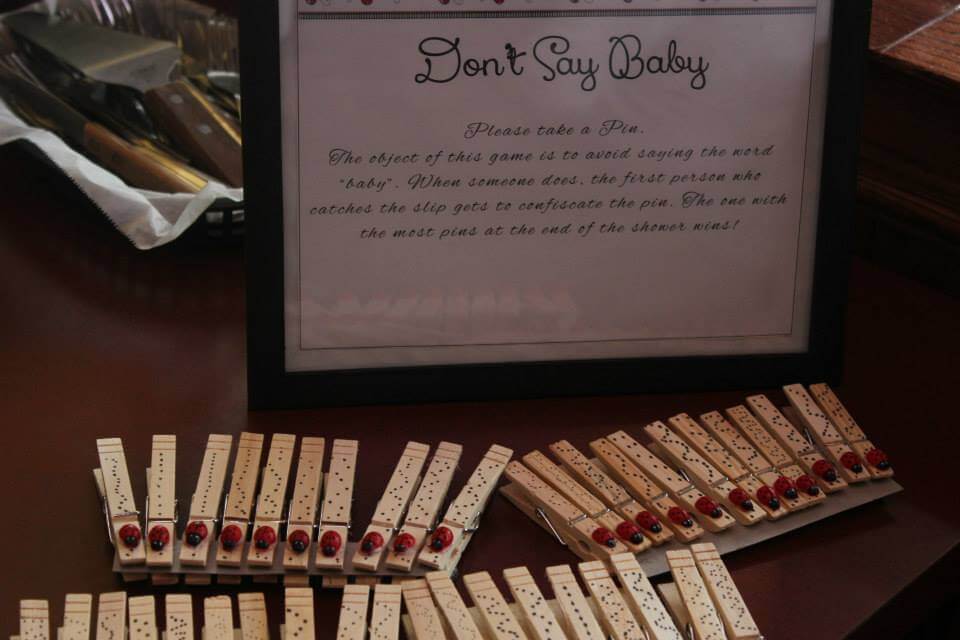 Don't Say Baby Rules
Please take a Pin
The object of this game is to avoid saying the word "Baby".
When someone does, the first person who catches the slip gets to confiscate the pin.
The one with the most pins at the end of the shower wins!