Make it Monday DIY Gifts: Tips and Toes in a Jar. 
Mini Mani/Pedi kits in a mason jar
Recently I hosted a Baby Shower for Amy of This Mamas Life for her (due anyday) baby girl. While planning the event I was trying to come up with different shower gifts. I came across a similar idea on Pinterest (my new addiction according to my husband). I wanted to tie it into the theme of the shower so i picked the white polka dot red ribbon and got crafty…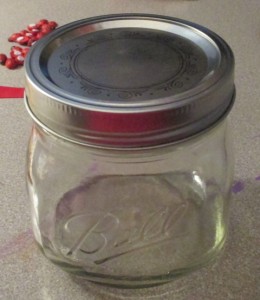 I found the Ball mason jars at my local Kroger. They had several different sizes so I made sure I took one of the nail polishes that I was going to use with me for the correct size.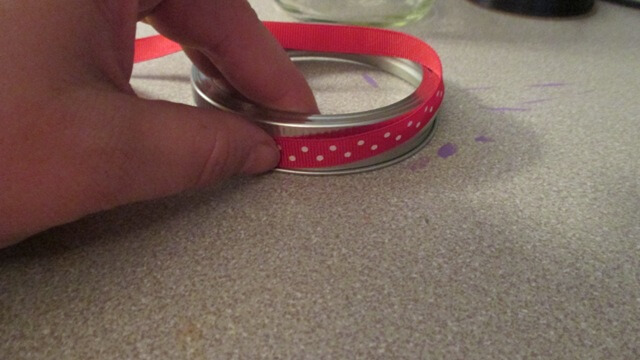 First I took the jars apart and hot glued the ribbon to the ring.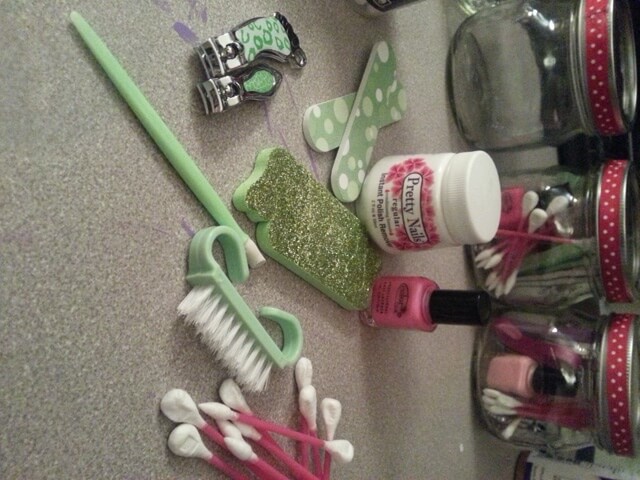 Then I separated my supplies and put an equal amount of items in each Tips and Toes jar.
I found a steal at my local Rite Aid with the mini nail polish removers and the make up applicators/ nail polish corrector's. The Nail polish I got as a 4 pack from Target, they were the perfect size for what I had in mind. The nail care kit and clippers I found at my local Dollar Tree. They came in 4 different colors; pink, purple, green and orange.
 Here is the Tips and Toes finished product…