Lunch Time Twist: Peanut Butter and Jelly Roll-Ups
Don't get me wrong, I love my kids.  But when it comes to them being on vacation – I know they get bored of being home and not hanging out with their friends.  So you know who was excited when school let back in session.  This Mama was!  What does it mean when the older kids are back to school? It means mama can take ONLY peanut shopping when we go to Target.   While browsing the Cartwheel app, I realized that some of our favorite things were on there this week, like peanut butter and jelly!  That meant that it was time to go visit our local Target!

One thing that I noticed that was on the Cartwheel app was Smucker's and Jif products. These are both Staple products in our house – and with us moving, we haven't really replenished our stock.  Peanut made sure to let me know which ones she wanted.  I couldn't even talk her into the Jif Crunchy Peanut Butter.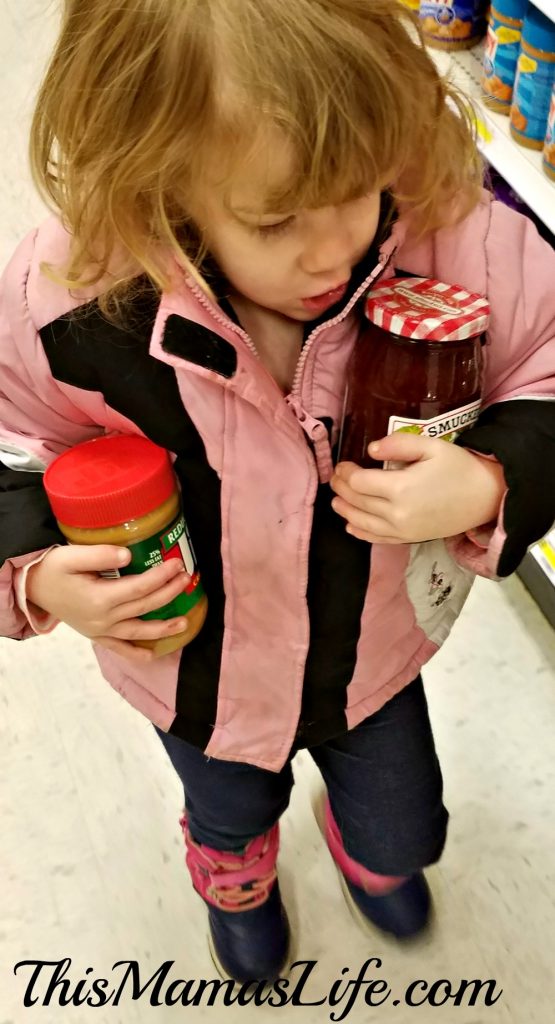 One of our favorite treats is a Good Peanut Butter and Jelly. Growing up, that was a traditional lunch for us, but with all the allergies in the schools, Lil C's school had not allowed Peanut Butter to be brought in lunches even.  Even with the lack of being able to take a PB&J to school,  the kids do get bored of the plain ole style, so we need to change it up every now and then.  Today's Lunch:  Peanut Butter and Jelly Roll up!  This is a cute twist to the traditional sandwich.  It even allows your kids to help you create lunch.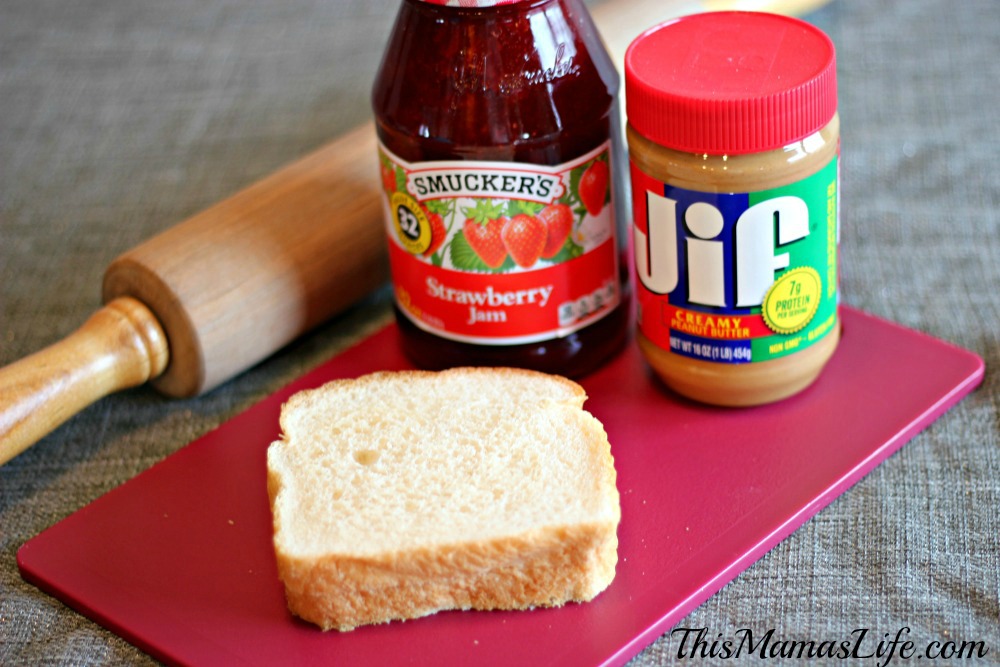 Ingredients
Jif Creamy Peanut Butter
Smucker's Strawberry Jam or Smucker's Strawberry Preserves (your Choice)
2 Slices of bread for each person
*Rolling Pin*
Directions:
 Gather all your supplies.  I personally use a cutting board to roll my bread onto, but if you want to just use the counter top you can do that too.
Cut off the crust of the bread.  This will not only give you a square to work with, but it'll also help prevent the "EWWW, I don't like the brown part"

Roll each piece out flat

Once the bread reaches your desired thickness, Spread a thin layer of Jif Creamy Peanut Butter on your bread.
Then spread a layer of your Smucker's Strawberry Preserves or Strawberry Jam 

Roll-up each slice
Cut the rolls into slices
Place onto a plate and serve with a side of Smucker's Jam for dipping
Make sure you visit Target Cartwheel before you plan your trip!  That way you wont forget to select and save when purchasing your Smucker's and Jif products.