This post is sponsored by BabbleBoxx.com
With Hunting Season upon us, dinners need to be quick and easy.  This pregnant Mama is quite exhausted by the time dinner comes around, I'm not in the mood to fuss with dinner.  That's why we love the No Fuss Foods box we received from BabbleBoxx.   In this box we received the new RAGÚ® Simply Chunky Marinara Pasta Sauce,  an 11 oz. bag of Red Diamond Classic Blend Ground Coffee, Cali'flour Pizza Crust & Penne,  and Garden Lites Blueberry Oat Muffins & Veggie Cakes.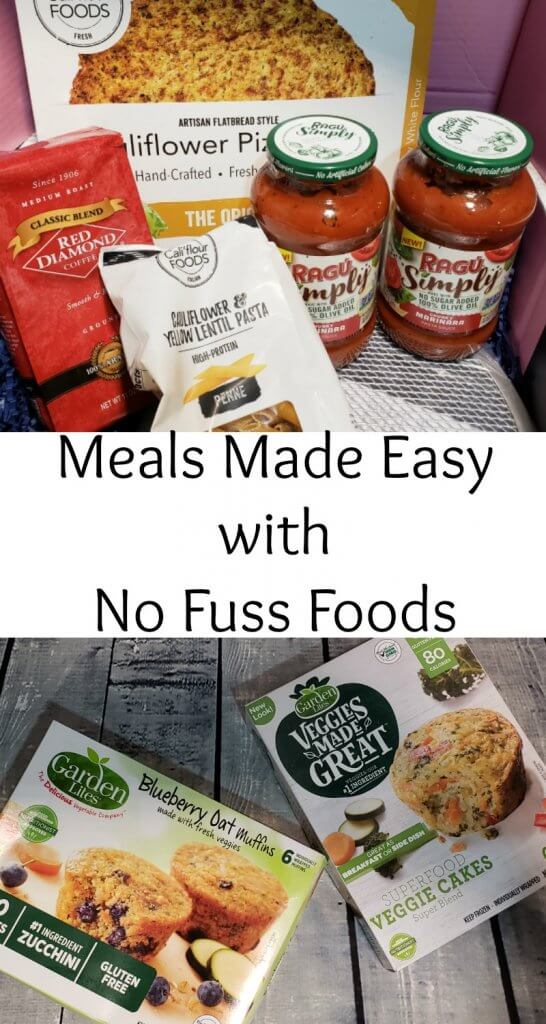 Marinara Pasta Sauce is a staple in our household.  We use it for Spaghetti, Ravioli, Mostaccioli, Lasagna and so many more recipes. We always have 5-15 jars in our pantry at any given time.  We have found a new pasta sauce that the whole family loves; the NEW RAGÚ® Simply Chunky Marinara Pasta Sauce.  This pasta sauce is made with 100% olive oil and contains no added sugar!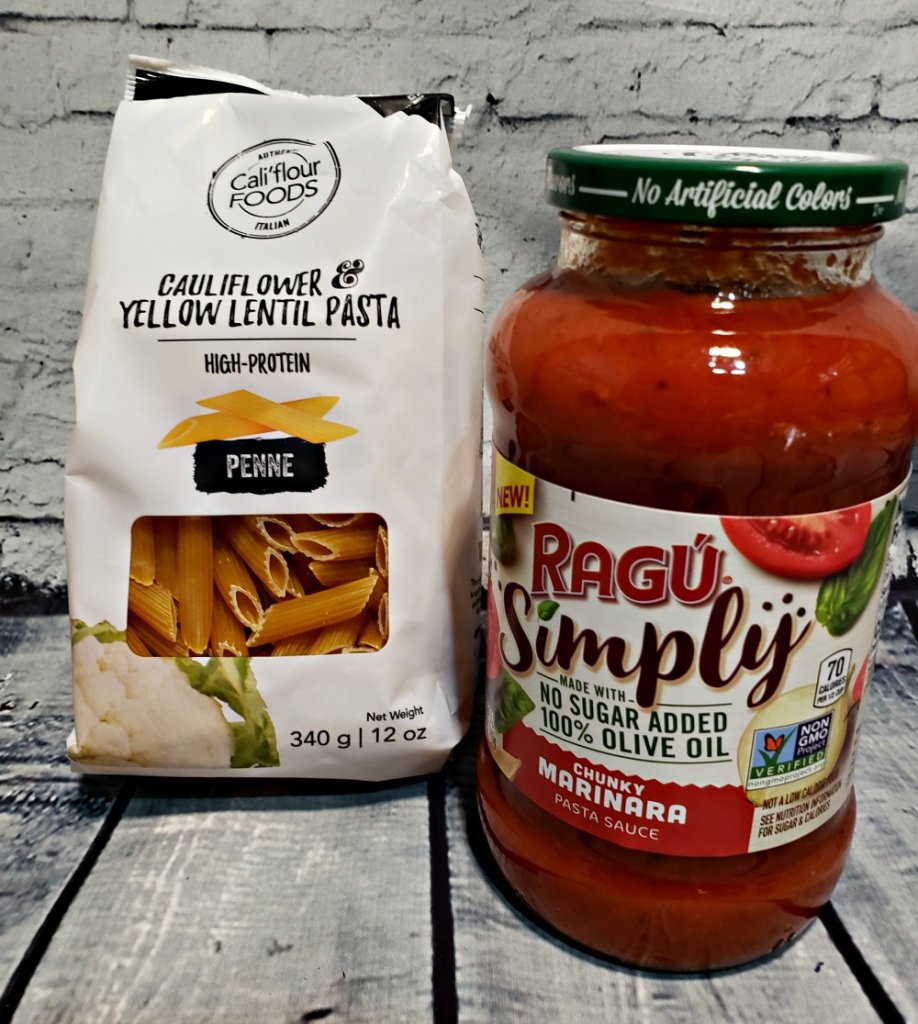 Who doesn't love plump tomatoes, onions, garlic and spices in their RAGÚ® pasta sauce? I know I do.  I didn't even have to add any additional seasonings, like I do with most pasta sauces.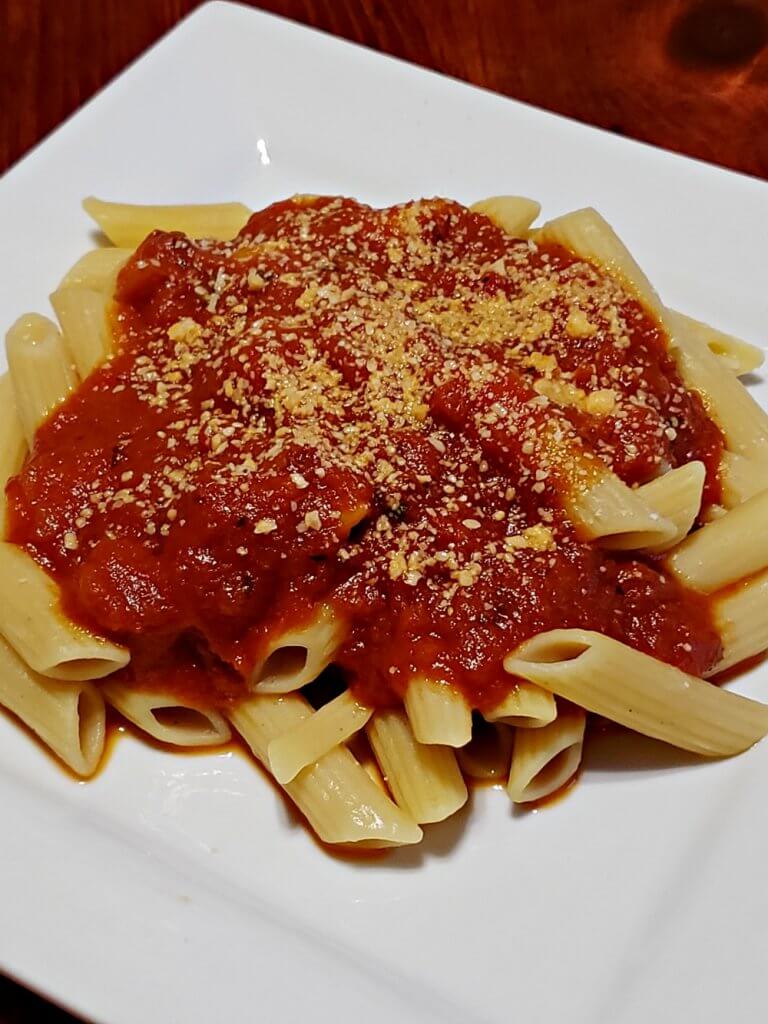 One of the best dinners we had last week only took a short bit of time to make.  We used the Cali'flour Cauliflower & Yellow Lentil Penne, topped it with the RAGÚ® Pasta Sauce and sprinkled a little Parmesan cheese on top.  It was a hit with the whole family!  I love that this pasta is High in protein but also grain/gluten free.  Especially since being pregnant, too much Gluten and Grain has gotten to me.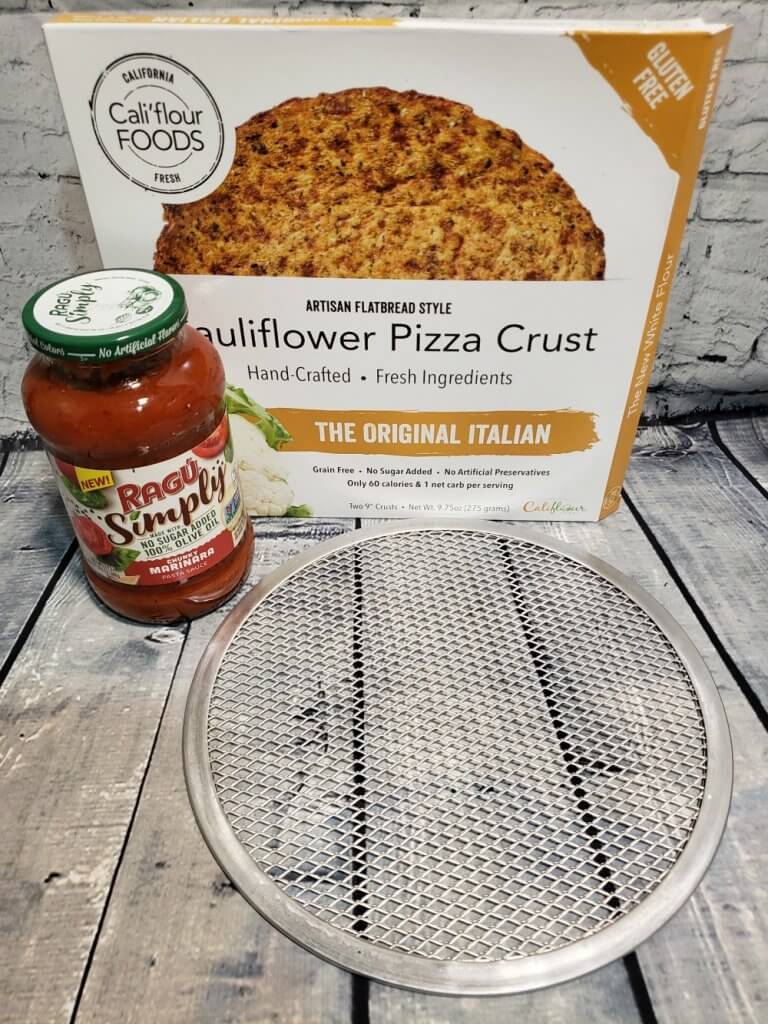 Another one of our quick and easy meals for the week involved the Cali'flour Original Italian Cauliflower Pizza Crust and RAGÚ® pasta sauce.  This  Low Carb Cauliflower Pizza features 4 simple ingredients; fresh cauliflower, mozzarella cheese, eggs and seasoning.  Can you believe this pizza only has 6 grams of carbs for the Entire Crust?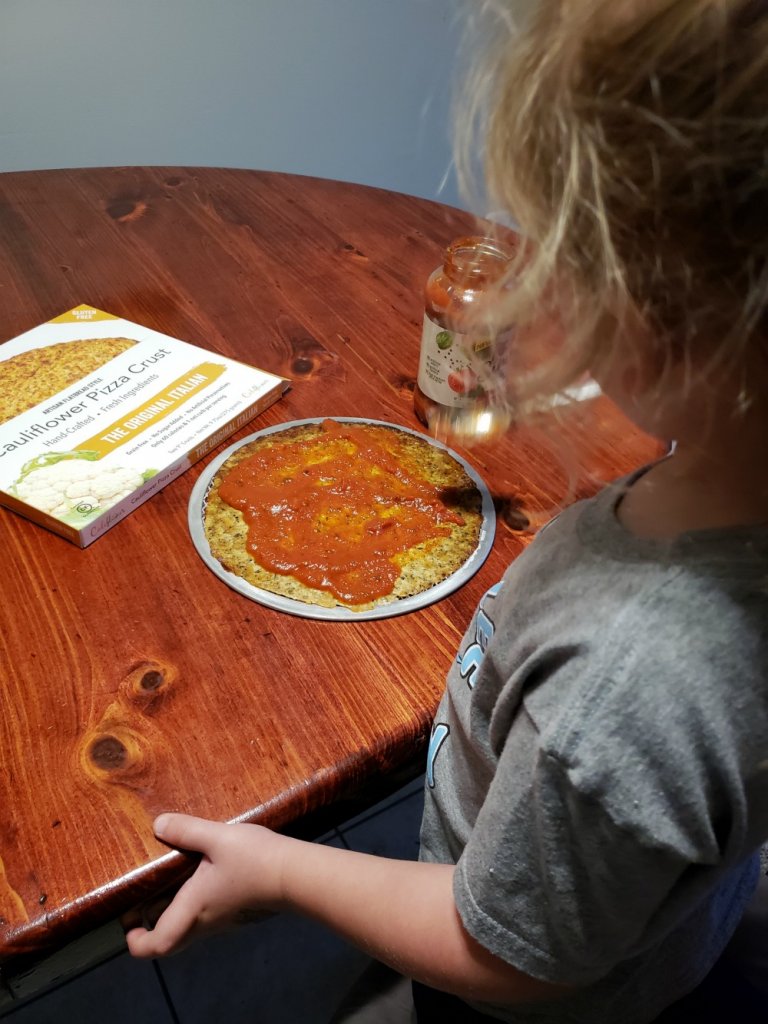 In the package there were 2 pizza crusts – which worked well for the 3 of us.  I was able to create a pizza the way I wanted, and then Peanut was able to create a pizza for the way the everyone else wanted.  I loved how easy these pizzas were to make.  Being able to let Peanut help in the kitchen was an added bonus.  From start to finish, we had Dinner on the table in under 30 minutes.  If you'd like to be able to try either of the Cali'flour products make sure to use the code NOFUSSFOODS to receive 15% off your order (plus free shipping). This cannot be combined with other discount codes or promos and is only good for one use per customer.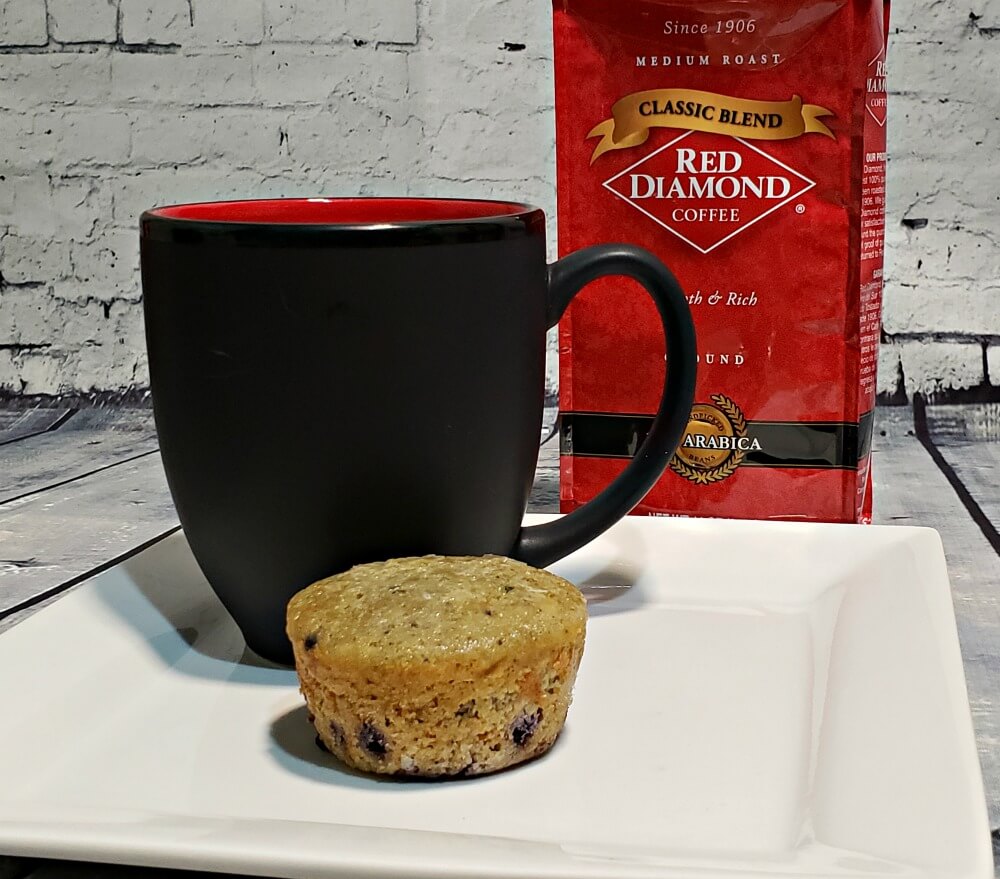 Oh and you can't forget about a no fuss breakfast!  Garden Lites and Red Diamond have you covered.   Red Diamond has the perfect cup of coffee, because their beans are grown at only high altitude, they are hand picked, sundried and roasted in small batches.  Nothing is better than waking up to a fresh cup of coffee brewing. (You can use code coffee2018 for 20% off of your Red Diamond coffee purchase at reddiamond.com.  Expires 12/31/18. 1 use per customer, no minimum purchase)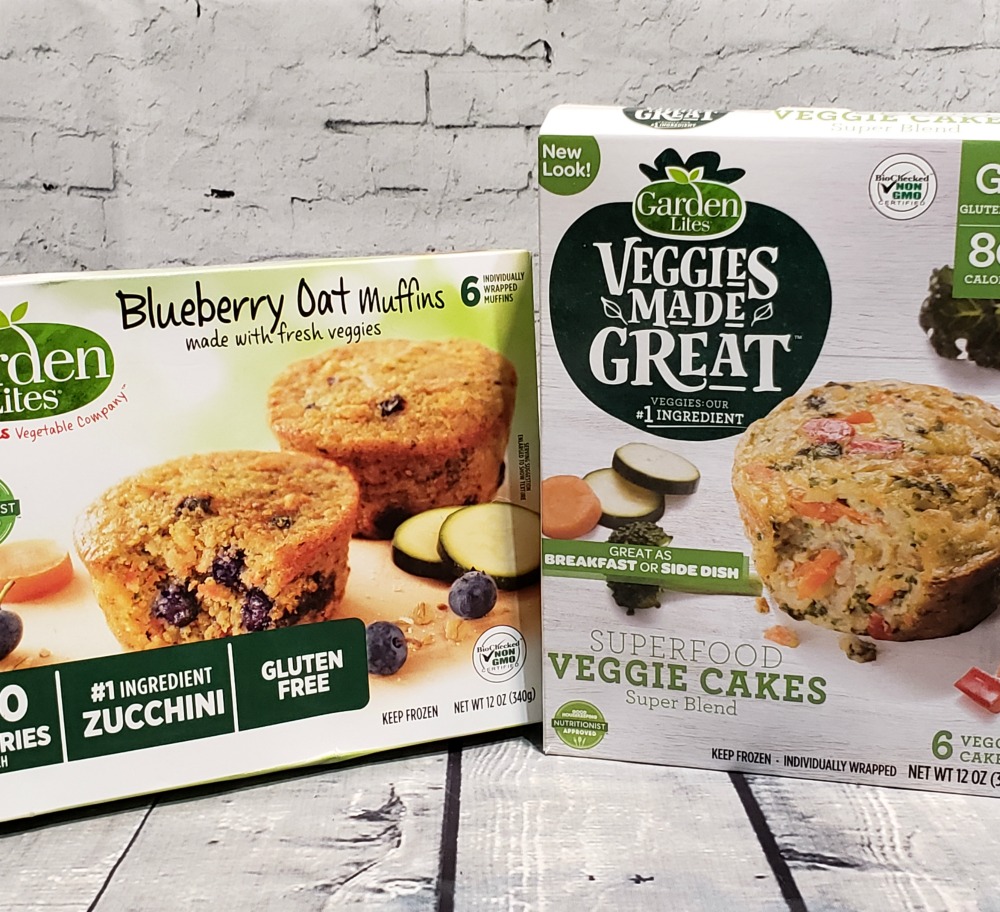 No matter if you're looking for a breakfast treat or an after dinner snack, Garden Lites has the perfect muffins and cakes for you. I love the muffins because they're a quick & healthy breakfast. The Blueberry Oat Muffins only take 30 seconds to heat up for a warm breakfast treat.  Pair it with a warm cup of coffee and you are good to go!  Or if you're looking for a treat to put in your kiddo's lunchboxes, you can take one out of the freezer before school and let it thaw for a perfect lunch time snack.   The Veggie Cakes can also be used as a quick breakfast or you can pair it with one of your favorite dinner meals!  Make sure to check out the Garden Lite site to find a store near you and also print out the coupon for $1.00 off in store purchases.   If you're not able to get to a store, you can always use code BABBLE20 for 20% off your order on their online store.