This past weekend the hubby and I were celebrating our 5th Anniversary.  This is a milestone anniversary for the both of us, so we wanted to make sure we were able to celebrate it right.  We planned a trip to Chicago and Loews Chicago Hotel helped make it special.   For those that have never been to Chicago, especially by the Navy Pier, everything is tall and gorgeous.  The Loews Chicago Hotel did not disappoint.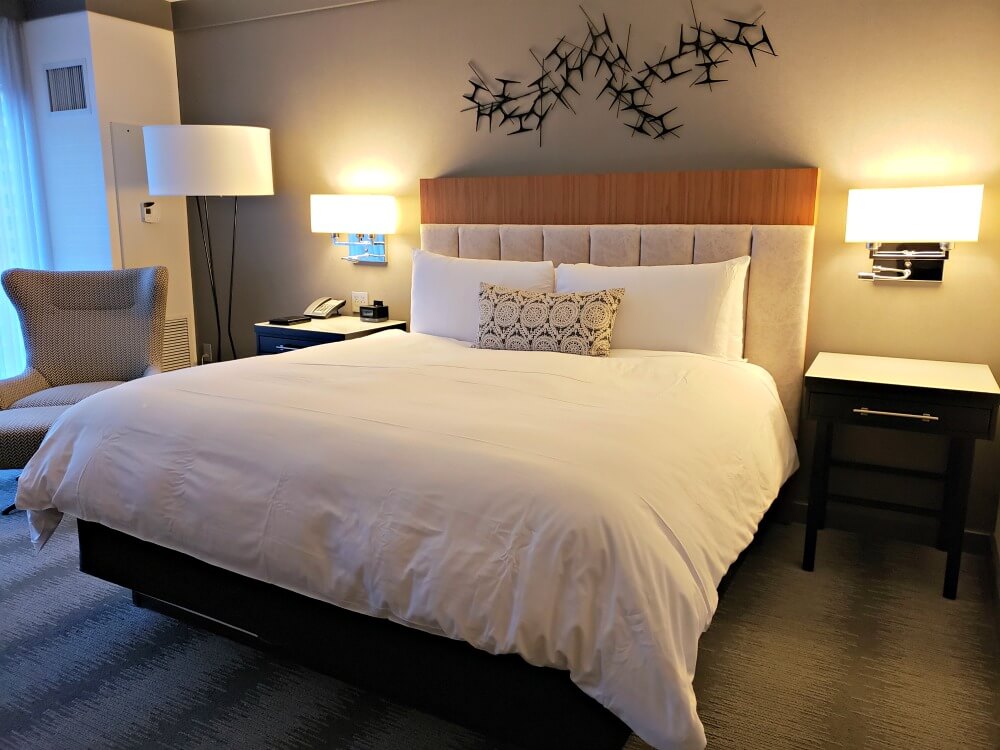 The first thing I do when I get into any hotel is check out their bed.  At home, we have a queen size bed.  Don't get me wrong, I love my bed, but there is always something special about laying in a King Size bed when you're away from home. The only downfall to laying on the bed as soon as we arrive in the room, I didn't want to get up. It just hugged my body just the right way – which felt great after a 5 hour car drive.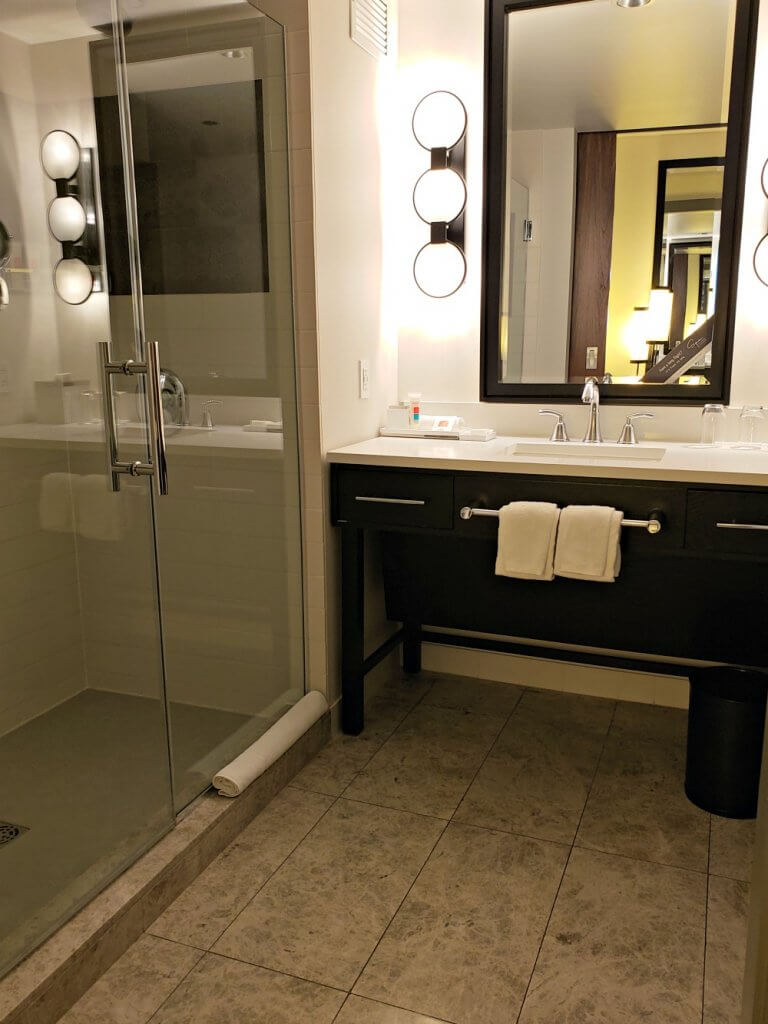 Loews Chicago Hotel offers different room stay packages.
We were blessed with receiving the Romance Package.  The hubby and myself went and had dinner after check in and took a little walk down to the pier.  When we arrived back we were greeted by a beautiful arrangement sitting on our table.  My heart just glowed.  It made the evening of our anniversary just perfect!  If you're staying at the hotel for an anniversary, engagement, wedding, or special occasion between you and your significant other, I recommend upgrading to the Romance Package.   You will receive a bottle of their Rose Champagne, 2 glasses and Chocolate truffles.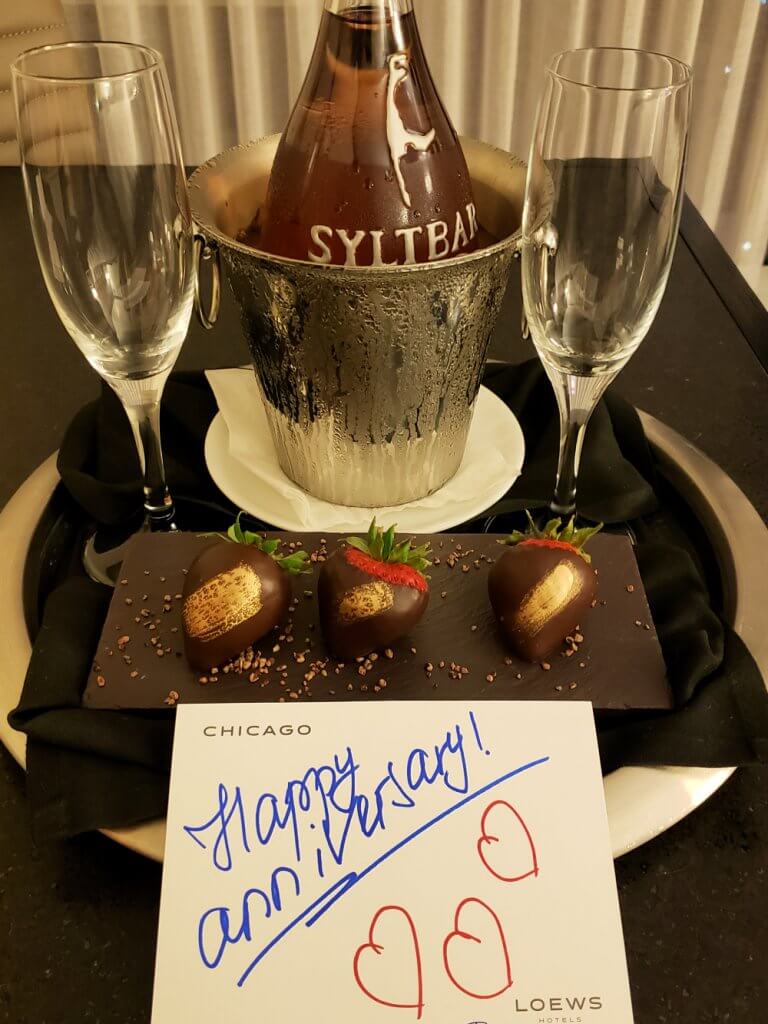 The Loews Chicago Hotel makes sure that you have everything you need – within easy access.
For those who keep up with their fitness routine, there is a great 24-hour fitness center.  There is a full-length heated lap pool for those who enjoy swimming.  And for those who are looking for a massage or some pampering, there is a spa to cover your needs. They are all conveniently located on the 3rd floor.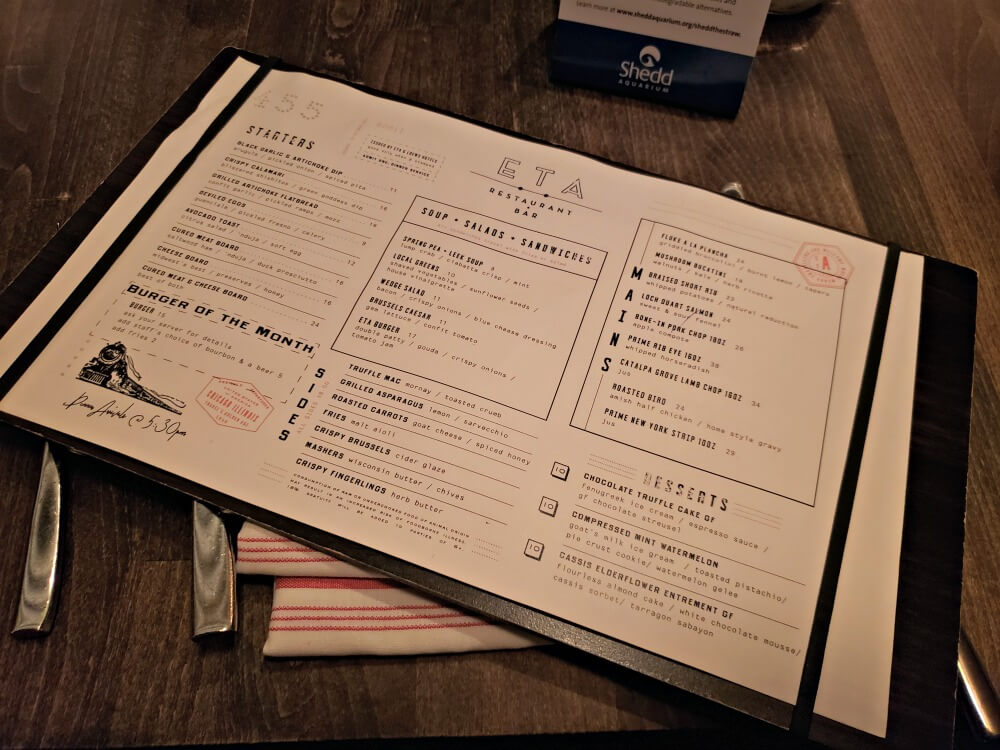 There are 2 different eating areas at the Loews Chicago Hotel.
You have the ETA Restaurant and Bar and then Streeterville Social.   ETA is open for breakfast lunch and dinner.  It is located in the lobby and open year-round.  Streeterville Social is their Rooftop dining experience.  They are open for dinner, pending on the weather.   We did attempt to eat dinner there on our first night, but there was threatening rain, so they were open for just drinks only.  They have recently started offering Brunch on the weekends from 12-3, for those who are looking for a nice outdoor dining experience.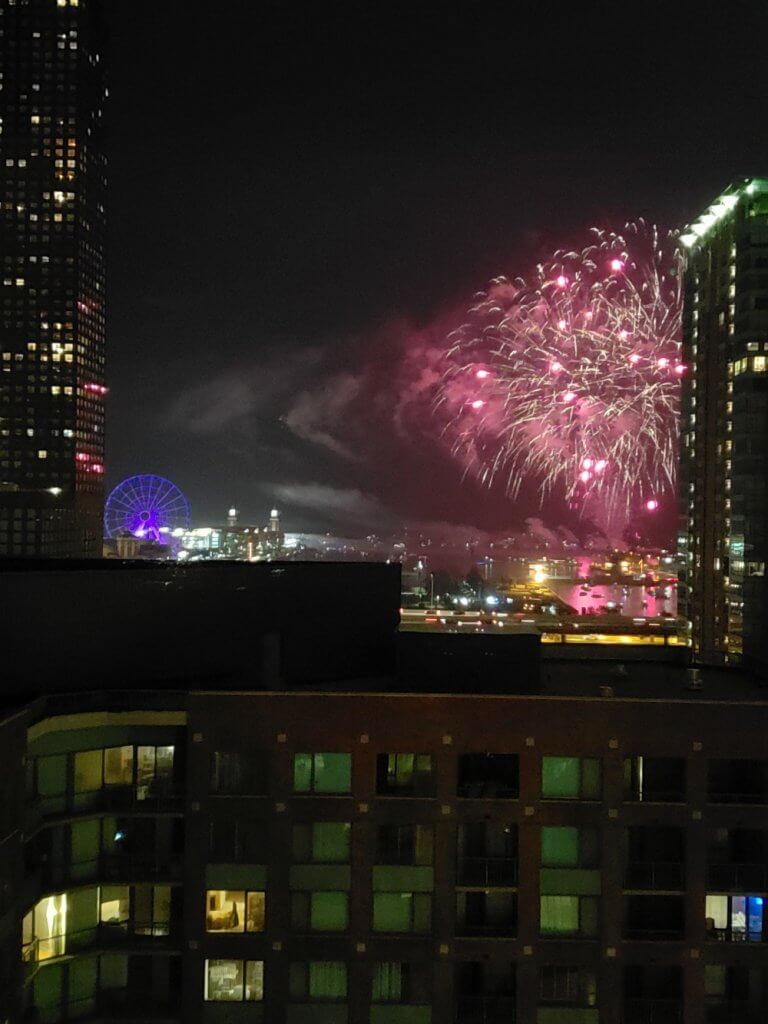 Every Saturday and Wednesday Night through the summer, you can watch the Fireworks being launched from the lake. If you have a lake side view from your room, you may be able to watch them right from your window.  If you do not, then I'd suggest talking a trip down Navy Pier to watch them.   We did not know this until they started shooting off – and we had an amazing view from our hotel room to see them!  Now knowing that they are a regular event I'll still pretend they were shooting them off just for hubby and myself to celebrate our anniversary with.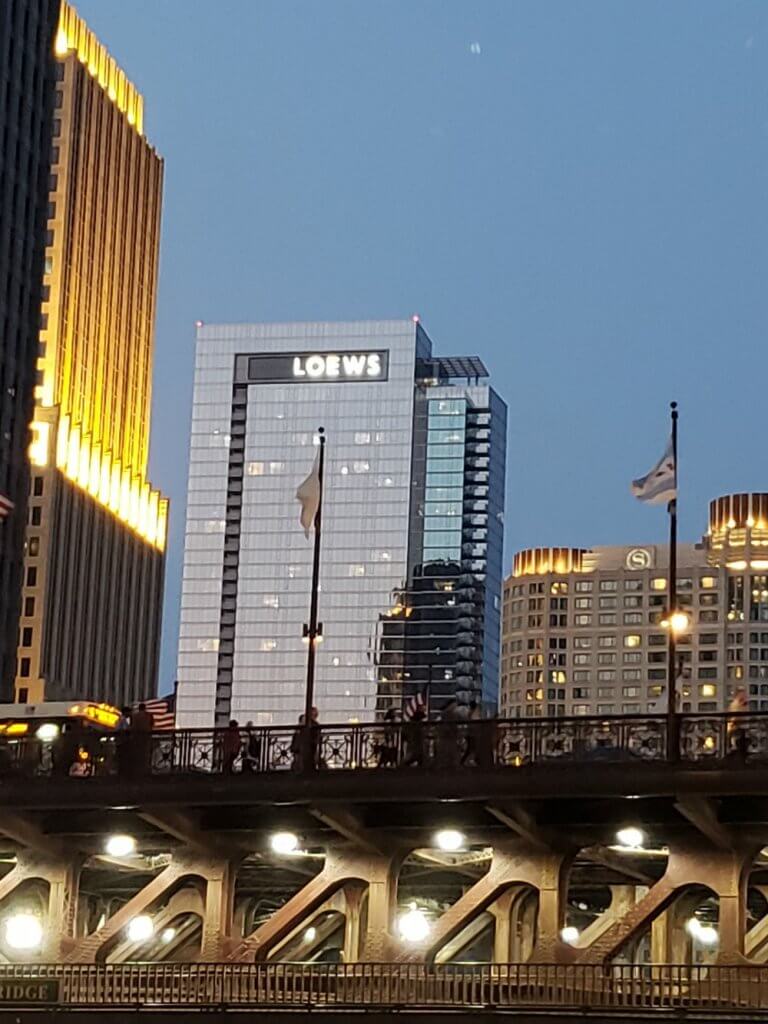 Loews Chicago Hotel is the perfect spot to stay if you're looking to experience a little of everything.  You are within walking distance to the Navy Pier.  If you love architecture, the Loews Chicago Hotel is