Peanut has been wanting to be more and more like her bigger siblings.  They have their own tables or phones and their own games that they play.  But peanut feels that she's left out not having a game that she could play too.   That's when we were asked to try out Lizzy's World.   This app was created by an Academy Award winner in special effects—making for a super special storytelling experience!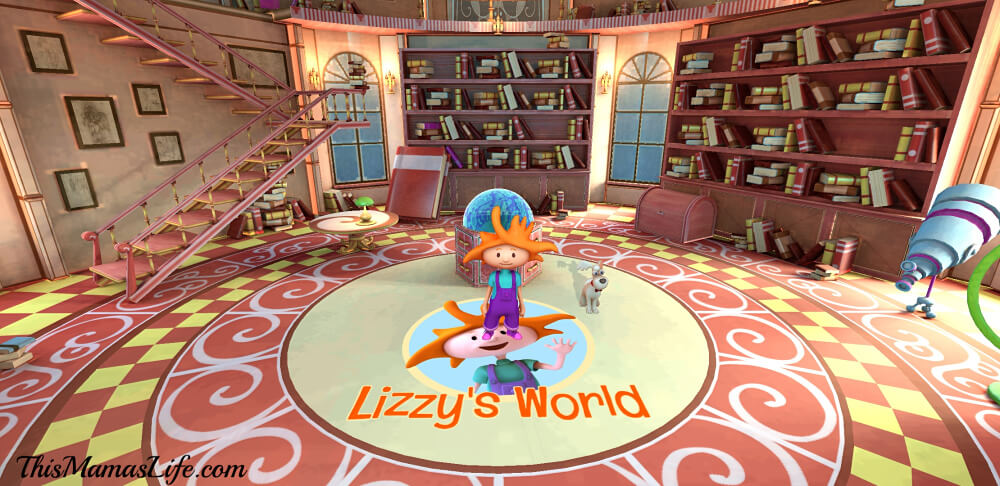 This post is part of a sponsored campaign for Playing Forward. I received compensation for my participation, but my review and opinions are my own.

Lizzy's World is a new Augmented Reality app that promotes social-emotional learning through play.
Lizzy's World features a cute little red head who experiences her first day of school.  This is something peanut can relate to because she is currently in preschool, and has gone through the first day jitters before.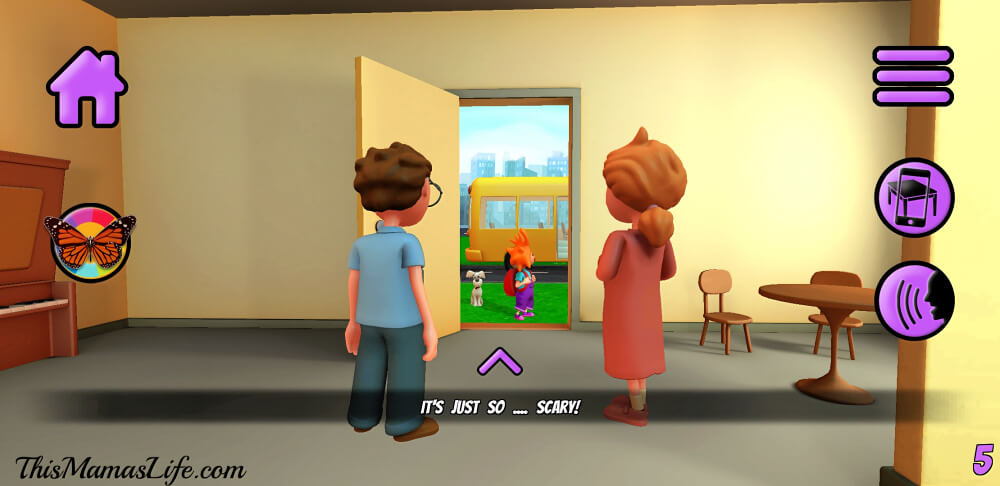 You can use Lizzy's World in 2 different modes: Story mode and AR mode. Story mode can be read by yourself, the child or you can have the app read it to you.  in Augmented Reality Mode, you can watch Lizzy in your own home.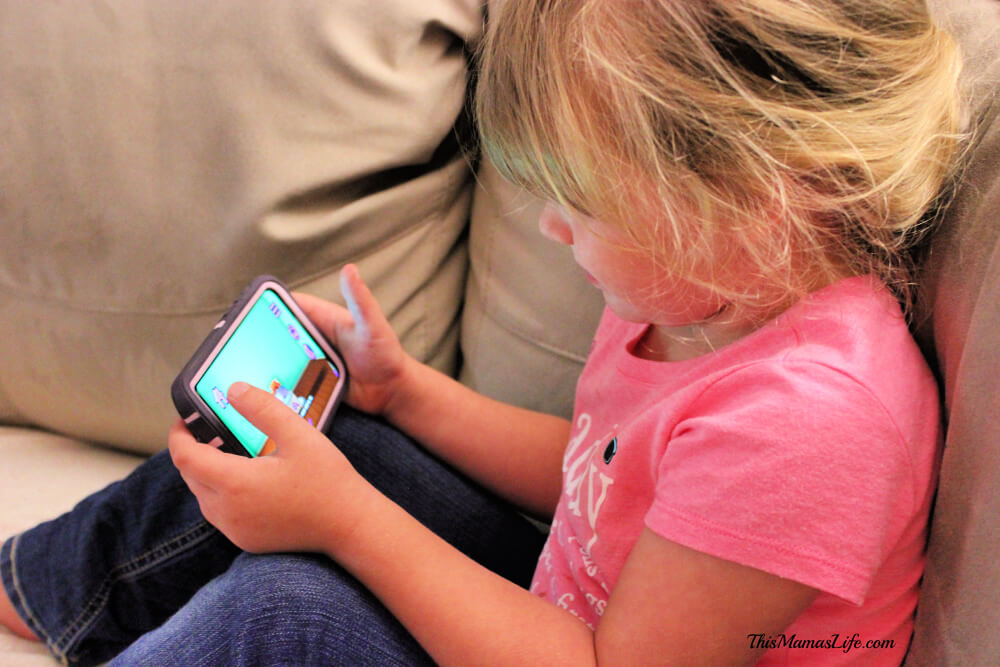 Currently Peanut is using this via the Story Mode.   She likes to be able to have someone read her a story at her convenience and also she enjoys collecting the butterflies. She is starting to use the AR mode, but currently she is having some difficulties finding Lizzy.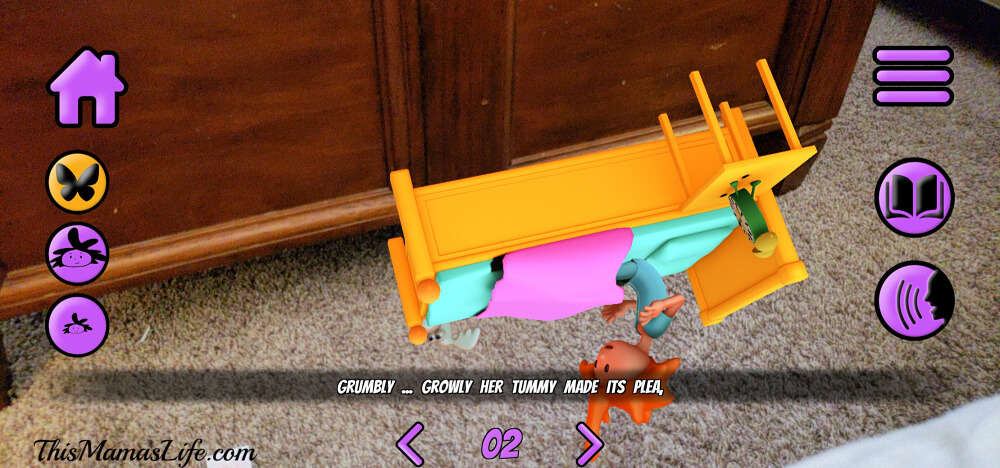 As a parent, I make sure to check out any games or apps that Peanut uses.   Not only to make sure that it's something age appropriate for her, but to make sure if there is something that she needs help with, then I can help her. As you can see, it took me quite a few tries to figure out how to get Lizzy to appear in our room.  For some reason, Lizzy wanted to be upside down.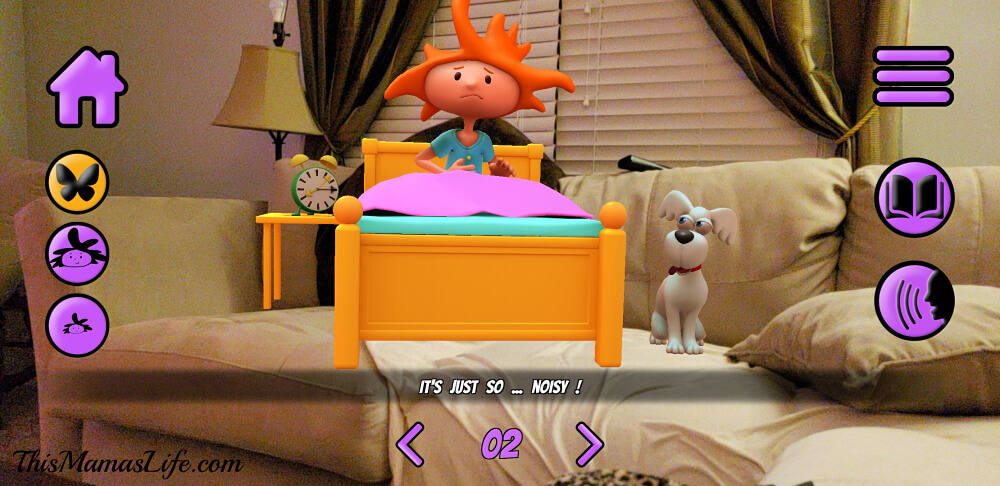 Peanut was able to figure out how to get Lizzy right side up though. She thought it was so funny to see Lizzy's bed and dog sitting on our couch.
To Celebrate the launch of Lizzy's World, Playing Forward is giving away an Amazing Prize.
One person will  receive a  STEAM-powered weekend of play and exploration in Manhattan for a family of four!  This includes: Air Transportation, Two-Night Hotel Stay, Visa Gift Card to Cover Meals, Museum Tickets.  Plus the winner will receive a Personalized experiences at two of Manhattan's most unique museums – the Natural History Museum and the Children's Museum of the Arts.
You can download Lizzy's World on iOS and Android.