Who doesn't love a box of chocolates for Valentines day?  I know most of us would… But you know what I'd like even more?  Kids who enjoy brushing their teeth.   Even though they do it every day, I still hear the "awww" sounds come from the kids when you tell them it's time to get ready for bed and brush their teeth.  And it's not only their teeth that need to be brushed.  They need to make sure they brush their tongues as well.  You never know what kind of bacteria will be hiding there.  I have partnered with TUNG Brushes to turn those sad "awwww" into having fun.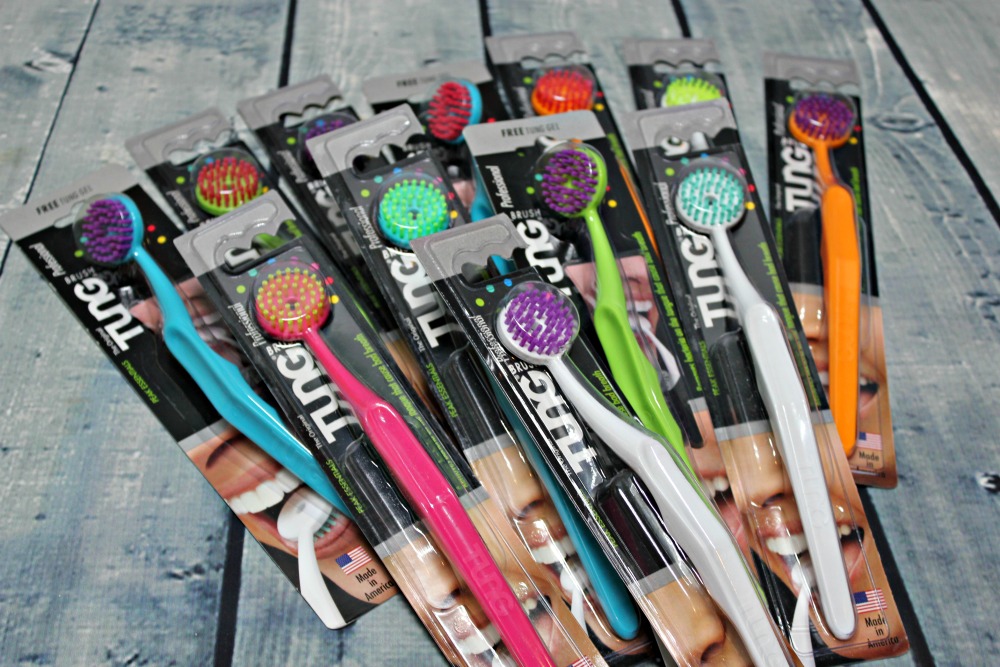 We have our TUNG brushes easily accessible for both the kids.  Peanut is still young, so she just uses water with hers, while Lil C uses the Tung Gel on his.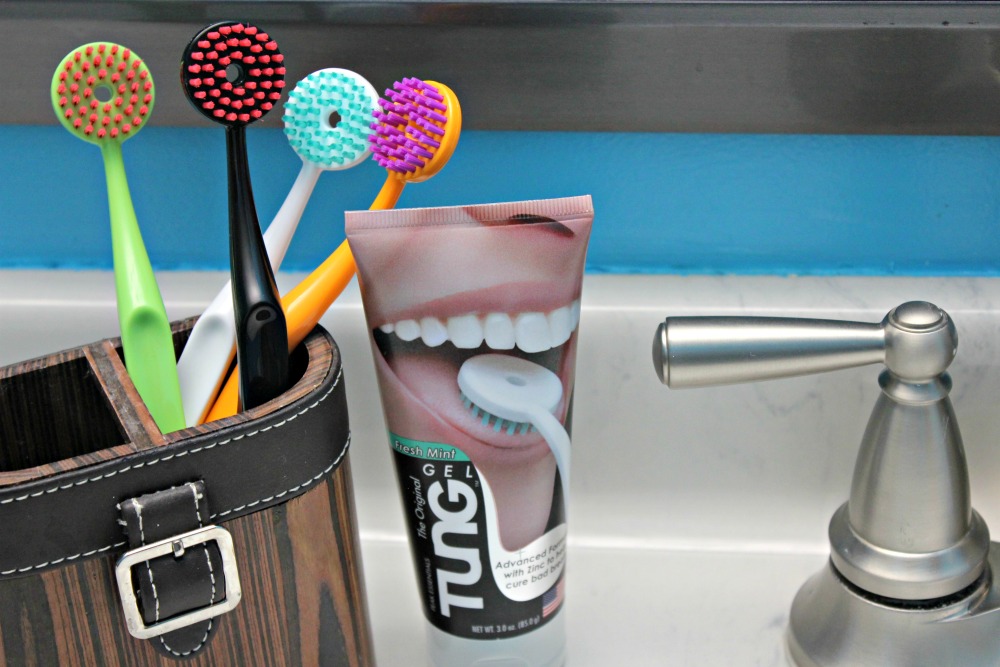 What is a TUNG Brush?  TUNG Brushes are specifically designed by a dentist for the tongue.  This brush has short, firm bristles that effectively and comfortably work through the tongue plaque that forms over the surface of your tongue.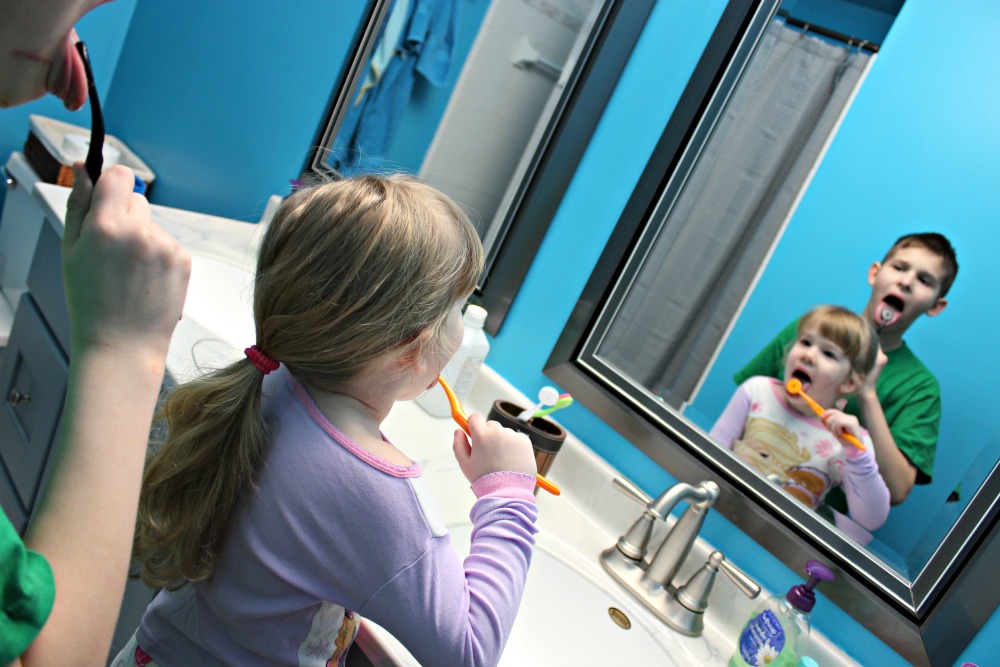 How to Use the TUNG Brush:  You start by running your TUNG Brush under warm water. Then you place a bean-sized amount of TUNG Gel on the bristles.  After that extend your tongue and lightly brush the tongue from the back toward the front for approximately 10 seconds. This is best to do along with brushing your teeth!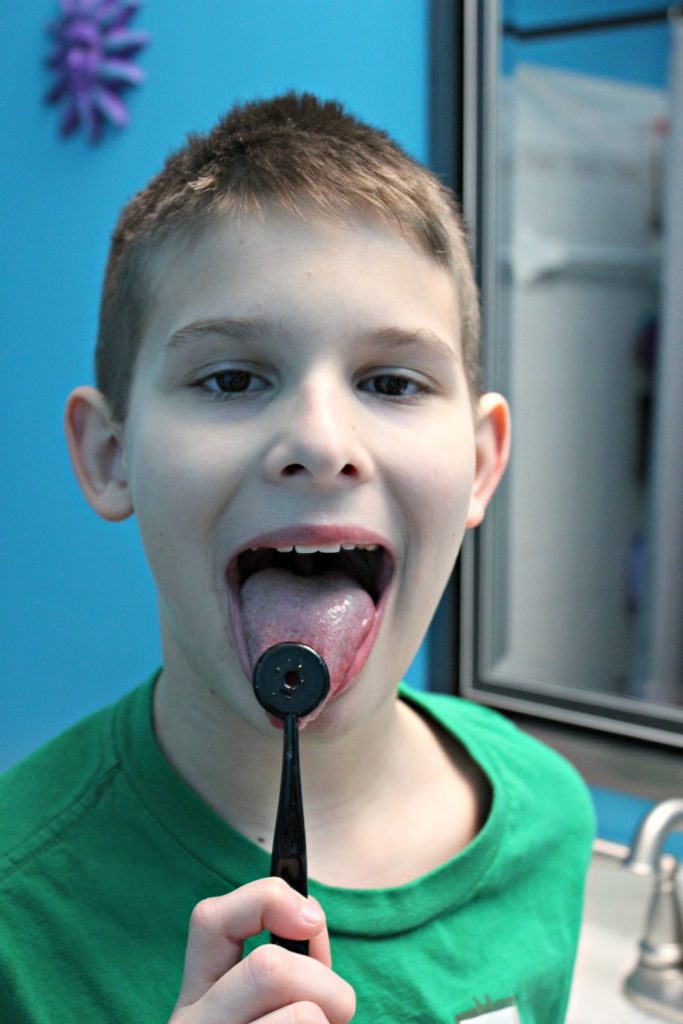 Lil C had a hard time choosing which TUNG Brush was his favorite.  So he picked out 2.  One for now and one for when he needs to replace his.    He loves the Black with Red.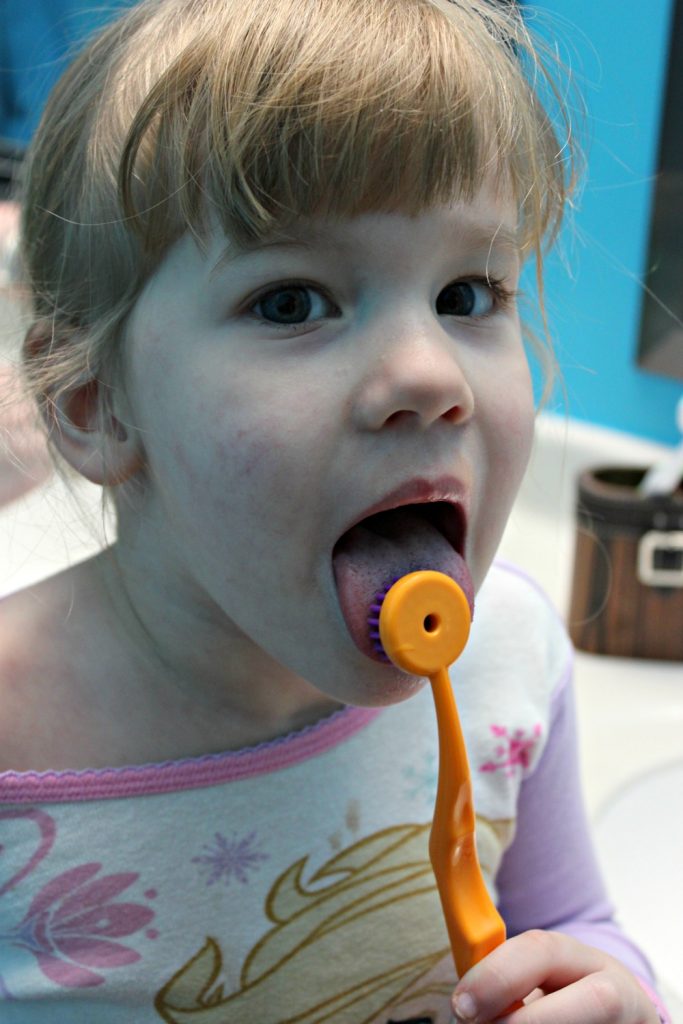 Peanut loved the Orange with purple bristles!    I know the fun colors always help the kids become motivated to keep their mouth healthy and clean!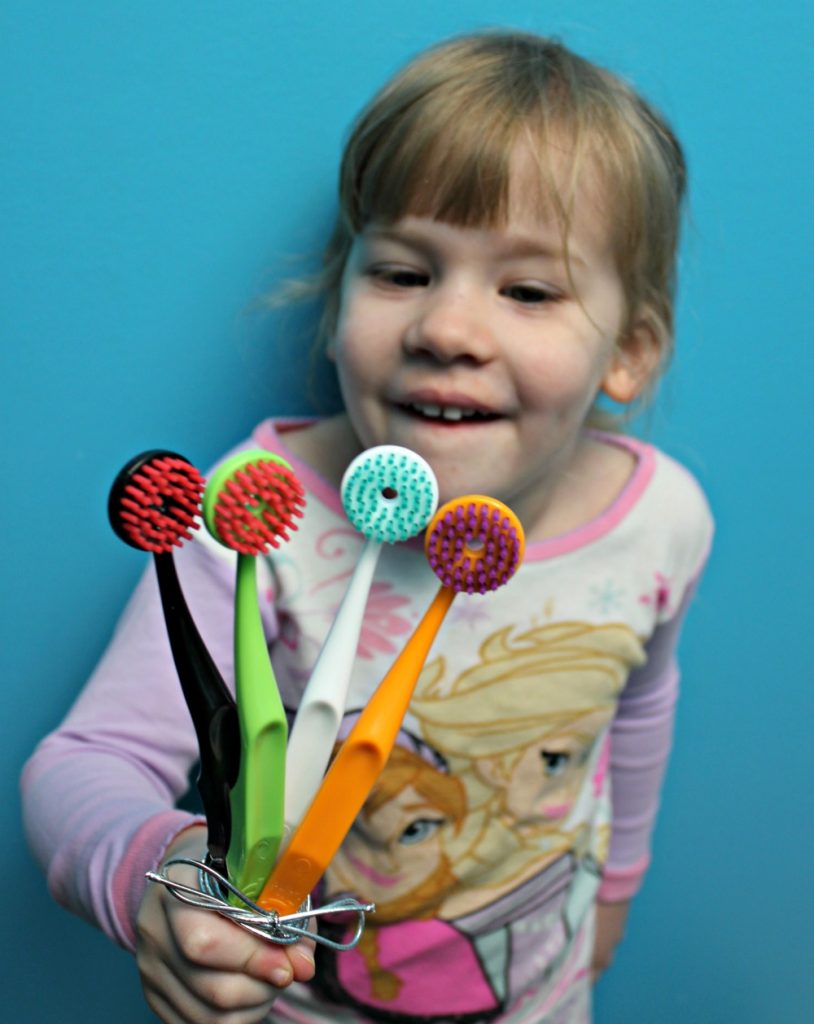 Don't forget to go and vote for your favorite TUNG Brush.   With voting for your favorite new color, you are entered to win a $250.00 Amazon Gift Card!   Also, When you purchase your Partner Pack of TUNG brush, make sure to enter the code " cjmy-bhjt-0slq " at checkout for a special surprise!  The code they will enter will give them 10%off the TUNG Brush pack PLUS free shipping!