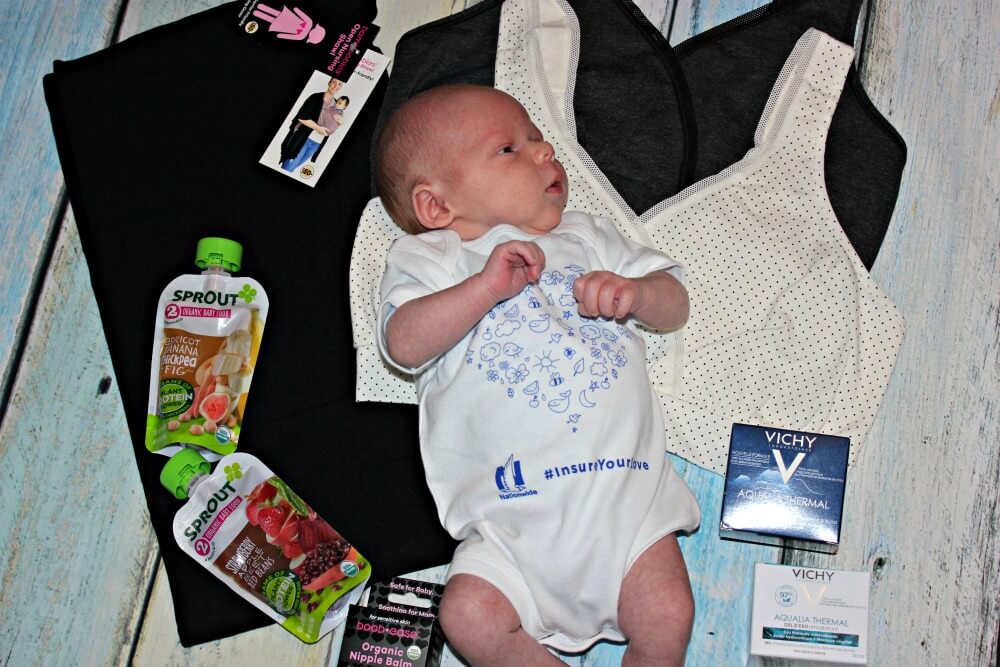 This year I became a new Mom again for the very last time. For those who may not have seen, Junior was born on January 10, 2019 and he made sure to make his presence known. I can't believe how much I must have forgotten about being a mom to a new born, because it all feels new again.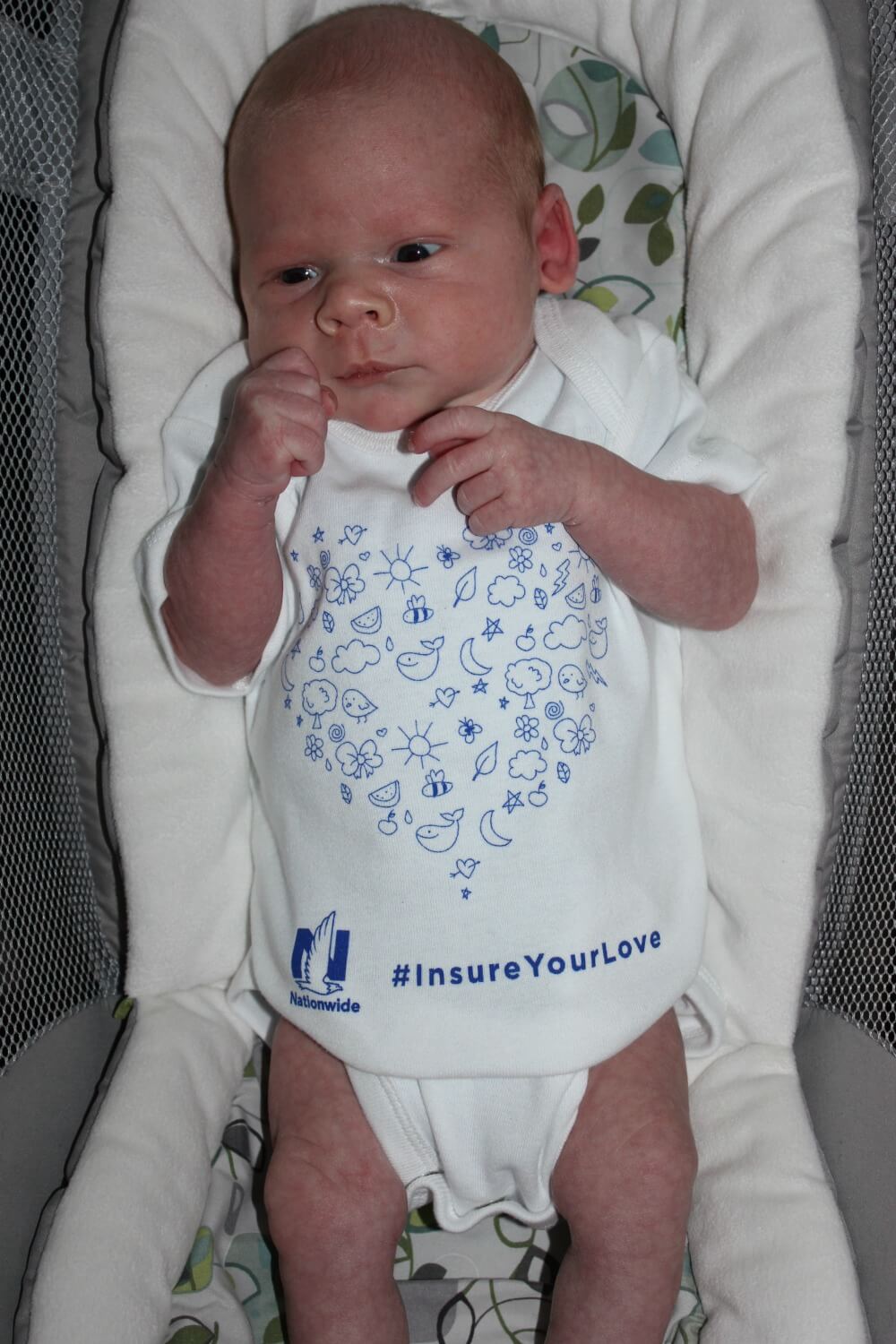 This post is sponsored by BabbleBoxx.com
Hubby was quite scared when I told him we were pregnant again. It was not something we planned, but we always went with the "if it happens, it's meant to be" theory. His concerns were about adding extra financial responsibilities, and then also what happens if something happened to him while the kids were still living at home. Nationwide Life Insurance is there to help with his concerns. I was surprised to find out that 75% of households don't think they need life insurance, because they are either too young or they have a policy through their employers. But tragedy does not discriminate against age. What would your children's lives be like if your spouse was no longer there to help with expenses? What is stopping you from at least getting a quote for a Life Insurance Policy?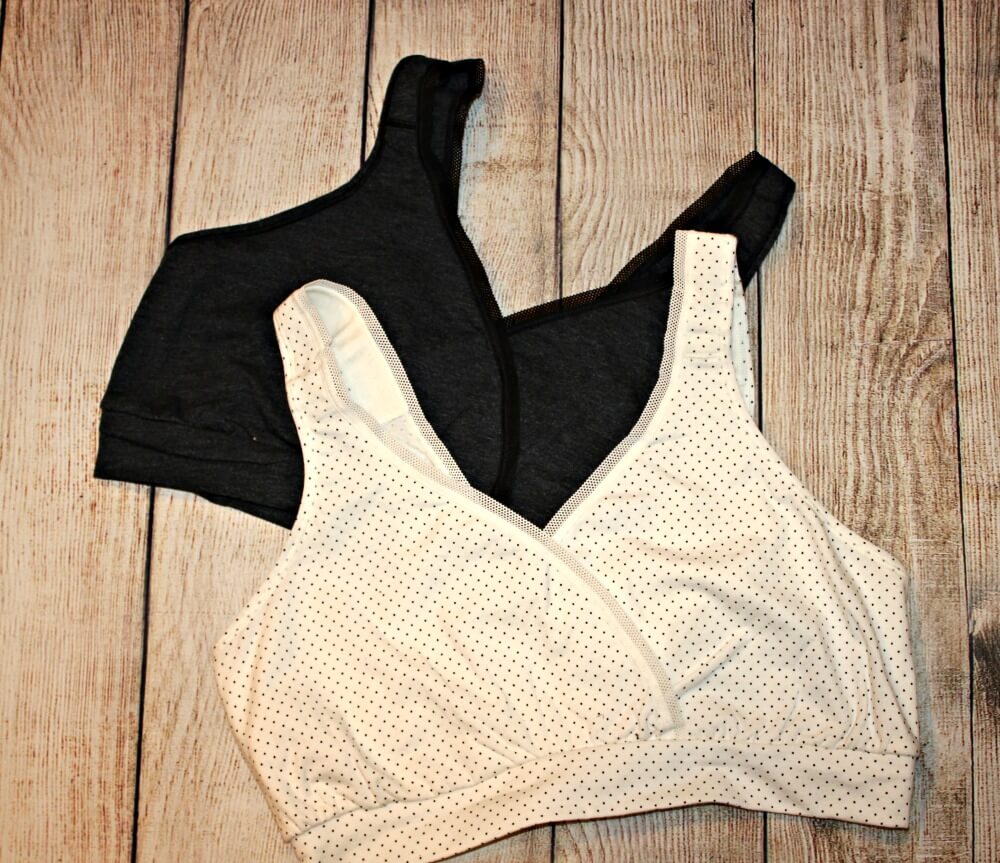 With being a predominately Stay at home mom, I have decided to breastfeed. Not only does it benefit the baby, but it also helps the family financially. But one thing I didn't have from previous pregnancies were nursing bras that currently fit me. Thankfully my BabbleBoxx contained 2 Playtex Comfort Flex Fit® Wire free wrap pull-over sleep bra and 1 Playtex Nursing Pretty Shaping Foam Wirefree Bra. I spent the first week after Junior came home in my pajamas and a Playtex Nursing bra. I swear for the whole first week, Junior would either be eating or pooping or sleeping. So in turn, I would be eating and sleeping as much as I could. The Playtex sleep bra made it so convenient to make sure Junior was getting fed when he wanted.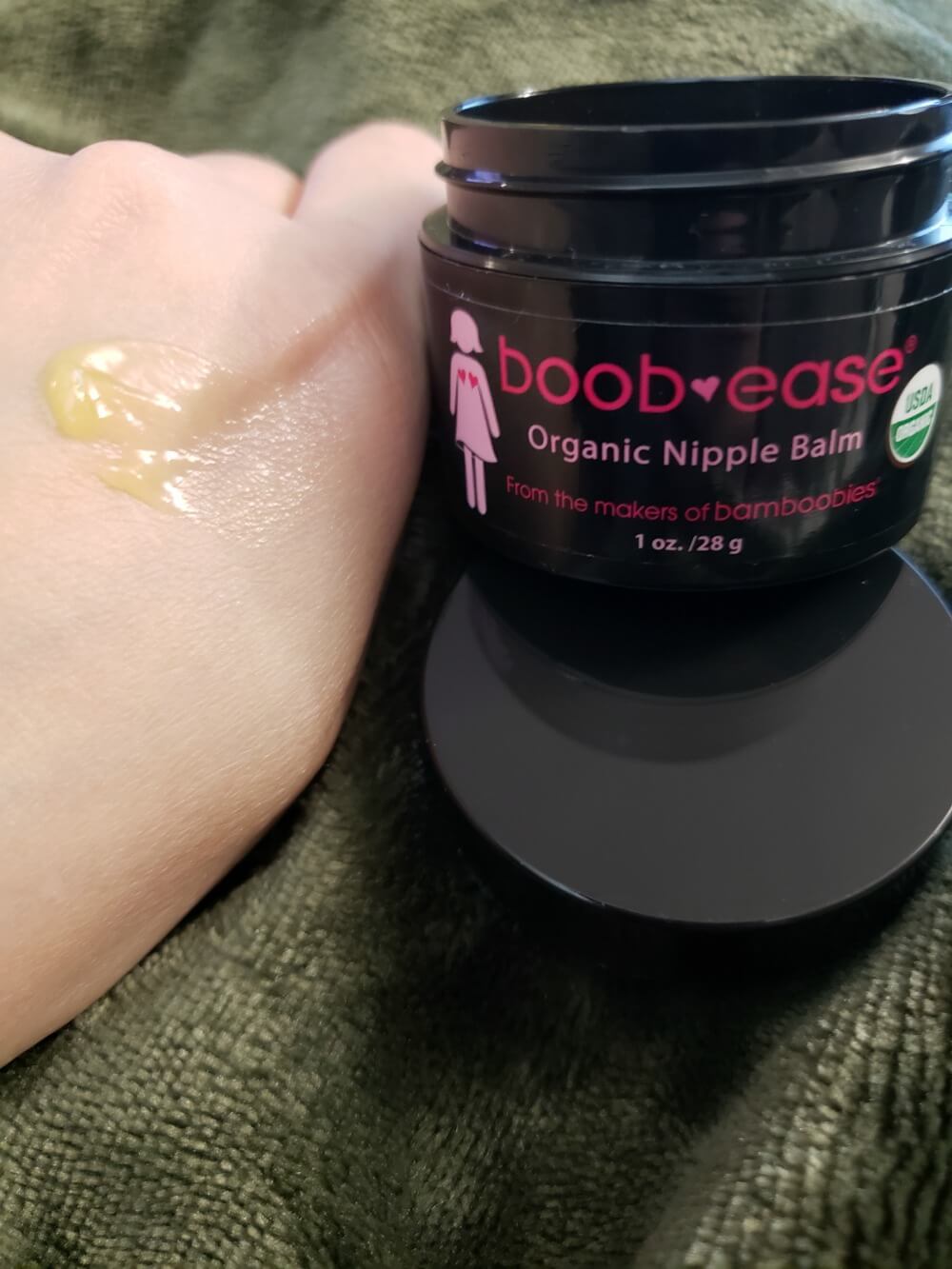 But feeding on demand can be quite painful to the girls. I know before I left the hospital, the lactation consultant informed me that I already had a cracked nipple, and that's why it was painful when Junior latched. Boob-ease USDA Organic Nipple Balm helps sooth dry and cracked new mom nipples. It is a certified organic and lanolin-free nipple balm that you do not need to wipe off before feeding your baby. Just apply after baby eats and you're good! Right now through 2/6/19 (or while supplies last) you can get a 10% off coupon on Amazon (1 coupon per customer)
Bamboobies also makes feeding in public easier with their Nursing Shawl.  This open nursing shawl is perfect if you babywear. Not only is it versatile to go from Day to Night, it also provides protection from the sun and other elements.  I can see that this shawl is going to get lot's of use when I go back to work.  Thankfully I work with family, so Junior will be with me at work.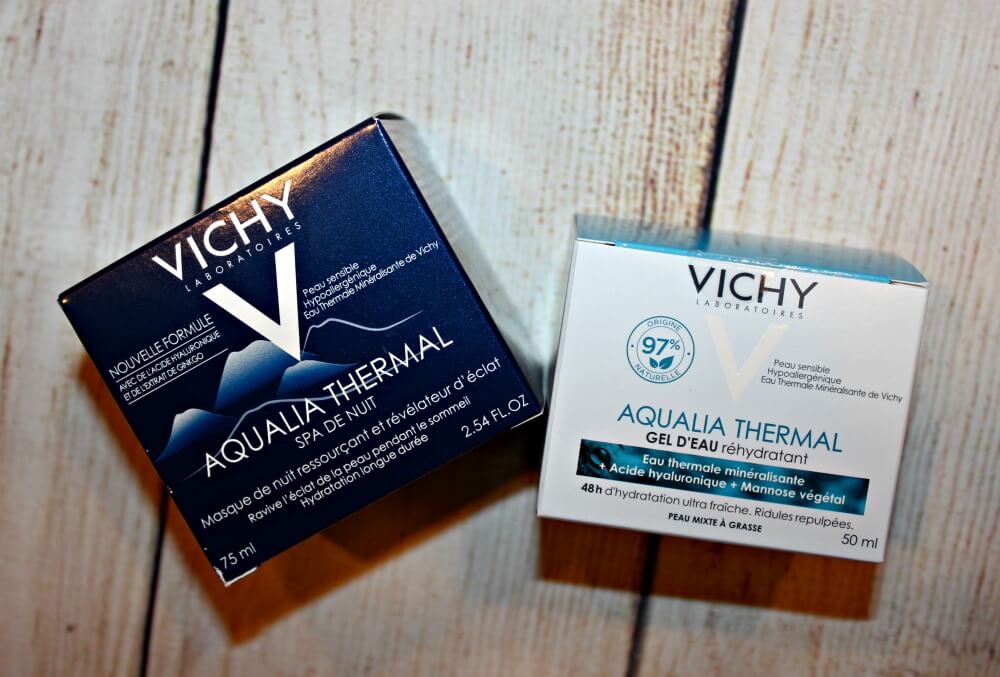 I will admit, I have stared at Junior every day since he was born – just admiring his skin. It is so soft and hydrated. That made me look at my skin a little closer.So I'm putting to the test Aqualia Thermal Night Cream   and the Thermal Gel Cream.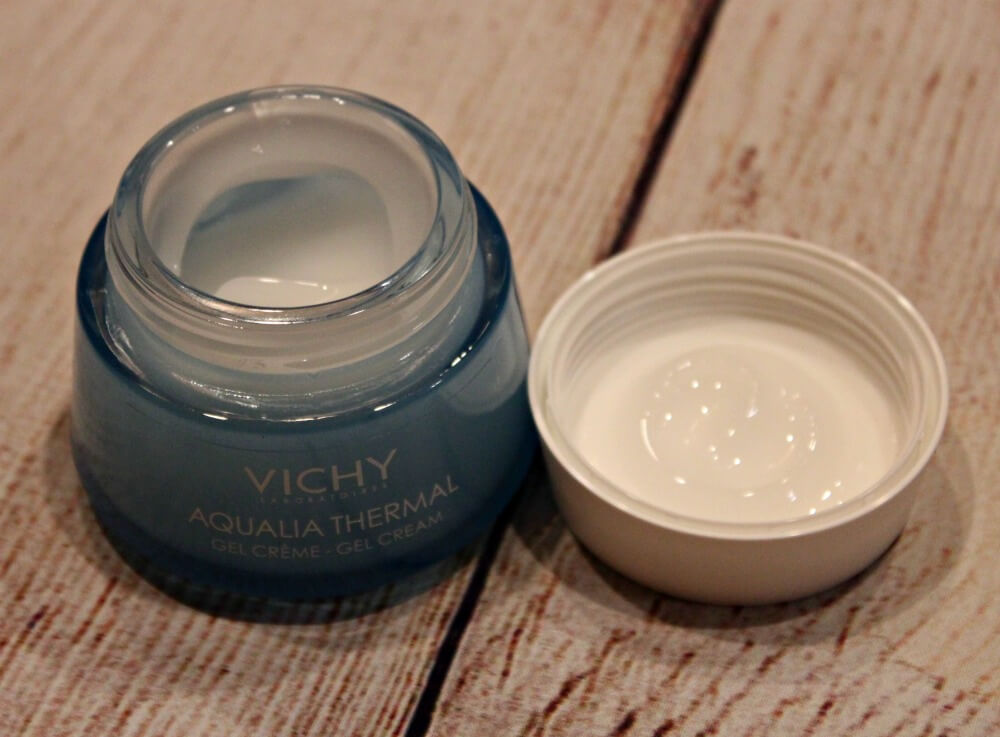 So far, I have loved using the Vichy's Aqualia Thermal Gel Cream: gel moisturizer. It was created for Normal or Combination Skin types.  Vichy's lightweight water gel moisturizer recharges dry and dehydrated skin with 48-hr dynamic hydration and smoothed fine lines. It is formulated with 97% natural-origin ingredients including Hyaluronic Acid, plant sugar and Vichy 15 mineral-rich thermal water. This moisturizer is Paraben-Free.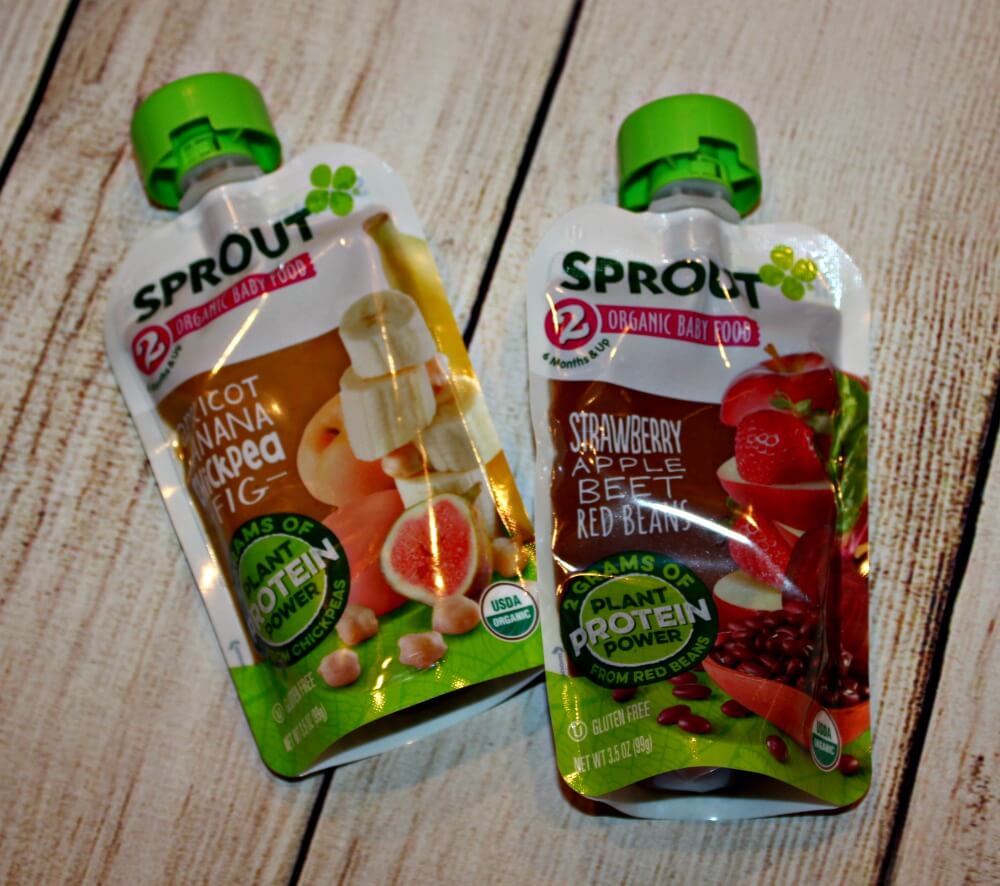 Even though Junior is still only drinking Mama's Milk, it is never to early to learn about the baby food products on the market. I received both Strawberry Apple Beet Red Bean and Apricot Banana Chickpea Fig in my New Mom New Year BabbleBoxx.   Peanut and I have actually tried a few of the Sprout Combinations before. For being "baby food" they weren't too bad.  Sprout Organic Baby food is made with whole,  organic fruits and vegetables.  Each pouch contains 2 grams of vegetable-based  protein and is formulated specifically for babies 6 months and up.   We will be looking at getting some of the Sprout Organic baby food.
What are some of your favorite items as a new mom?